CThis chronicle usually allows us to discover species, or to unravel their mysteries. This week, the birds that we are going to follow are mainly putting the spotlight on an ecosystem as astonishing as it is little known: the Amazonian forests on white sand, or simply "forests of sand". Imagine islets as big as Paris or as simple football fields, it depends. Around, the humid, luxuriant forest, the lung of the world. There, modest trees, not very dense, or even enclaves of savannah, always resting on white sand.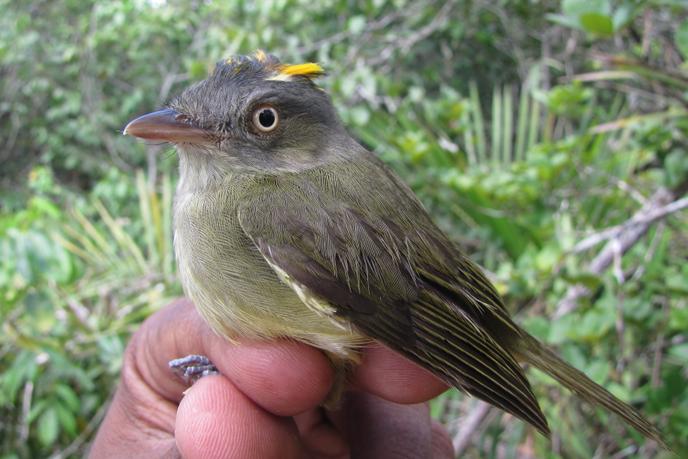 How did these pockets form? "We do not yet know much, studies remain limited, but the geological process which is at their origin appears to be very variable, says Joao Capurucho, Brazilian ornithologist at the Field Museum in Chicago. Sometimes they are old river beds, or heavily eroded landscapes, or sand carried by the wind and deposited in a specific place. Some pockets date from the Miocene [entre 23 et 5 millions d'années] ; others are barely 3,000 years old. "
For a long time, scientists have shunned these landscapes. "No need to go to the Amazon to see small sandy forests", comments John Bates, the study coordinator. In recent years, scientists have nevertheless started to study this particular vegetation. But more rarely the species that live there. And never their mode of reproduction and the evolutionary consequences that it entails. This is what the Field Museum team decided to undertake. His work was published on November 17 in Proceedings B, the leading life science journal of the Royal Society of London.
The team focused on birds – black manakins, golden-plumed manakins, and other passerines specific to these ecosystems – and compared them to their humid forest neighbors. In a previous study, the Brazilian ornithologist had followed them in the field and detailed their particular behaviors, including a tendency to stop singing much earlier in the morning. "No doubt due to the heat, which rises much faster because the vegetation is less dense", he suggests.
Looking for happiness on the wing
This time, it is their mode of reproduction that he has chosen to observe, or rather to understand. It is indeed a genetic and anatomical study, from different collections of these birds, that he undertook. The question was: in this fragmented landscape, did birds choose their partners from their own pockets, an easy solution often adopted in the forest? Were we going to see the populations diverge, genetic specificities appearing between the different territories, as had been observed on plants and insects? Or did the birds seek happiness far from their base, as their wings, often tapered and larger than those of their neighbors, might suggest?
You have 25.12% of this article left to read. The rest is for subscribers only.