More than 152 million people have so far been infected worldwide, including nearly six million in one week, according to a count made by Agence France-Presse (AFP) from official reports published on Friday, April 30. More than 3.19 million patients have died from Covid-19 worldwide since the end of December 2019.
Paris and London in turn send respirators to India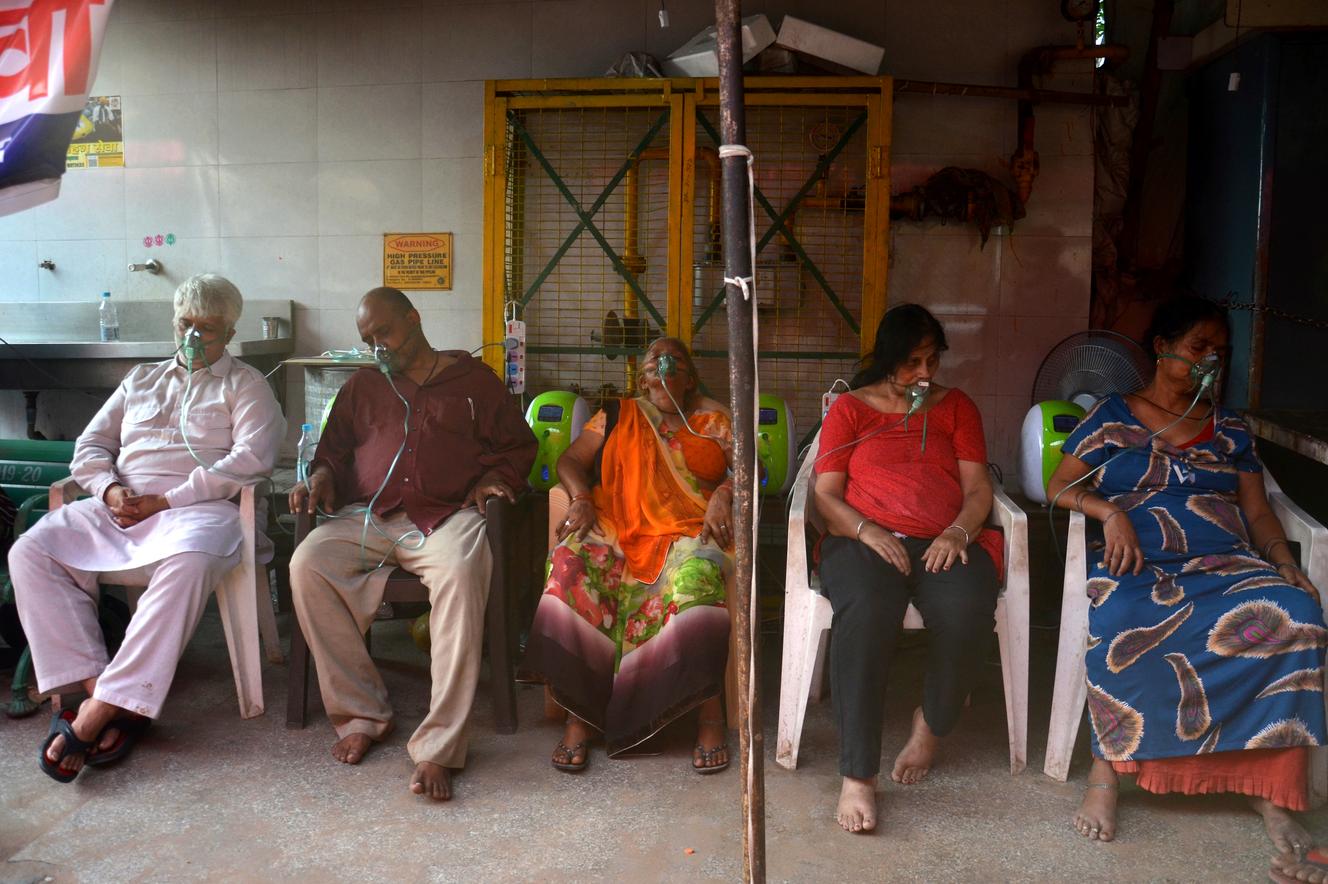 India has recorded nearly 400,000 new infections in the past twenty-four hours. Nearly 3,700 people died from Covid-19 in India in the same time frame on Saturday, the largest increase on record in one day, bringing the total death toll to more than 215,000.
Hospitals in the Indian capital are overwhelmed and experiencing shortages of beds, medicines and oxygen, with often fatal consequences for many people, who die in front of institutions without being able to be treated. A dramatic result that many experts believe, however, to be largely undervalued.
Article reserved for our subscribers

Read also
In Europe, the Indian variant not very present but under close surveillance
A cargo plane chartered by France landed in New Delhi on Sunday morning with 28 tons of medical equipment on board, including eight large-capacity oxygen generators, Agence-France-Presse found. This equipment can fill bottles with a flow rate of 20,000 liters of air per hour, each plant being able to continuously supply an Indian hospital with 250 beds without interruption for ten years, the French authorities said in a statement.
These oxygen plants are to be delivered Sunday to eight Indian hospitals, six in Delhi, one in the state of Haryana (north) and one in the state of Telangana (center). This freight, the first phase of "The solidarity operation" French, also has 28 respirators and 200 electric syringe pumps.
Read also
Covid-19: the role of the B.1.617 variant in the health disaster in India remains uncertain
The UK will send 1,000 more respirators to India, British Foreign Secretary Dominic Raab said on Sunday. A first shipment of oxygen concentrators and respirators from the UK arrived in India on Tuesday, and a second shipment of the same type was due to arrive on Friday. A total of 495 oxygen concentrators and 200 respirators will be delivered by London, the former colonial power.
After US aid of more than 400 oxygen cylinders and a million tests for the coronavirus arrived on Friday, India has also received medical aid from Germany. A German military plane landed in New Delhi on Saturday with 120 respirators on board.
Saturday 1is In May, India opened up vaccination against Covid-19 to its entire adult population, some 600 million people. So far, around 150 million vaccines have been administered, or only 11.5% of the population, and just 25 million people have received their two injections.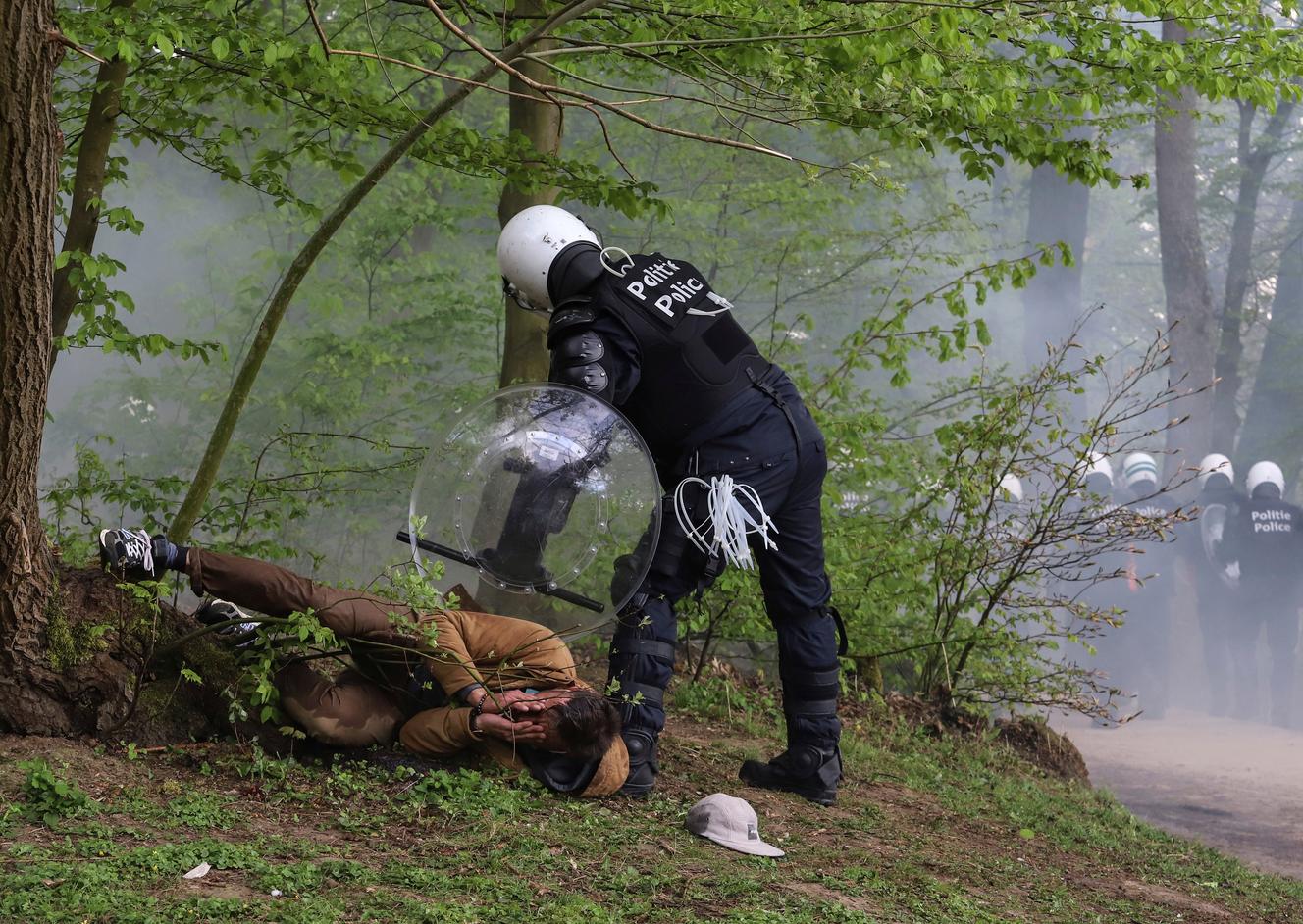 Belgian police arrested 132 people on Saturday during the dispersal of a festive rally in a park in Brussels against health restrictions, a meeting which had been banned by the authorities, according to an official statement released on Sunday. This rally, which brought together between 1,000 and 2,000 people, was organized via social networks to celebrate and protest against the restrictions.
The dispersion was brutal, with the police in charge and the intervention of water cannons and the mounted gendarmerie. One person was stunned by gunfire and fourteen others were slightly injured, one of them being hit by a horse. Three police officers were hospitalized and a dozen slightly injured. Five people arrested were taken into custody, police said.
A similar gathering, organized on 1is April had gathered nearly 2,000 people in the same park, and had degenerated into clashes when the police intervened to evacuate the scene. The authorities had been forced to send reinforcements to bring the situation under control. Significant resources had therefore been mobilized on Saturday with 600 riot police, several water cannons and a unit of the mounted gendarmerie, positioned around the park before the arrival of the participants.
Read also
Belgian police intervene to end rally against health restrictions
Access restrictions in Nigeria
Nigeria will restrict access to its territory to all foreign travelers who have stayed in Brazil, India and Turkey during the previous two weeks, in order to limit the spread of the new coronavirus, health authorities announced on Sunday. This measure does not apply to passengers who have made a transit through one of these countries, the presidential committee for the fight against Covid-19 said in a statement.
The committee explains that it made this decision on the basis of a "Risk assessment taking into account epidemiology, prevalence of worrisome variants and average passenger volume between Nigeria and each country, among other indicators".
Nigerian citizens and permanent residents of Nigeria who have visited at least one of these three countries in the last fourteen days will be required to undergo a mandatory one-week quarantine upon arrival at a government-approved facility, according to the government. communicated. In addition, any passenger arriving in Nigeria will now be required to test negative for SARS-CoV-2 within seventy-two hours.
The most populous country in Africa has officially recorded more than 165,000 cases of coronavirus, for 1,954 deaths. But these reports are considered undervalued, due to the low number of tests carried out with regard to a population of just over 200 million inhabitants.
Read also
Africa facing Covid-19: fear of the Indian scenario