Intel 11th generation Core family has been laid out, Including the 10nm Tiger Lake-U/H35/H45 series mobile version, the 14nm Rocket Lake-S series desktop version, and the desktop version will have to wait until the end of the year to see the 10nm Alder Lake 12-generation Core… repair Danjile !
Intel ARK database quietly launched four new 11-generation Core products today, namely: i9-11900KB, i7-11700B, i5-11500B, and i3-11100B. Excluding the letter "B" at the end, it is clearly a desktop version. However, the manufacturing process is all 10nm SuperFin, and the code name is also Tiger Lake, indicating that it originated from the mobile version, and the applicable fields have three writing actions and one writing desktop.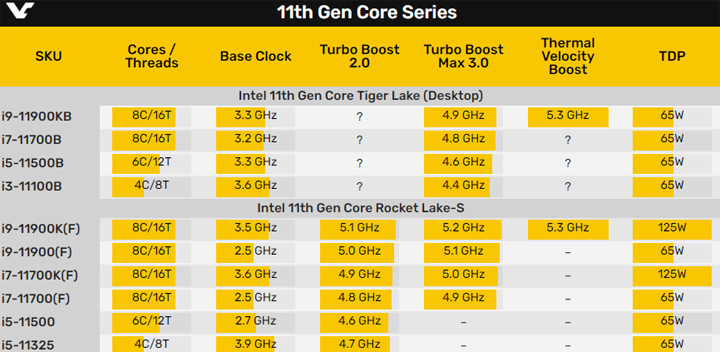 Another strange thing is that none of PCIe supports PCIe 4.0, but only PCIe 3.0, the number of channels is only 16, and the memory supports dual-channel DDR4-3200. As for the clock, it is higher than the mobile version of Tiger Lake and lower than the desktop version of Rocket Lake. Why is it so messy?
In fact, three years ago, the eight-generation Core family appeared in the B series, including: i7-8700B, i5-8500B, and i5-8400B. They were all specially built for AIO and mini machines. The specifications were almost the same as the standard version. However, it is not an LGA independent package, but a BGA integrated package. However, this time the 11th-generation B-series packaging style is not clearly stated. It is also a BGA integrated packaging with a high probability, which should also be customized for AIO and mini machines.
On the whole, they should be variants of the Tiger Lake-H45 series. If not strictly speaking, this is Intel's first 10nm process desktop processors.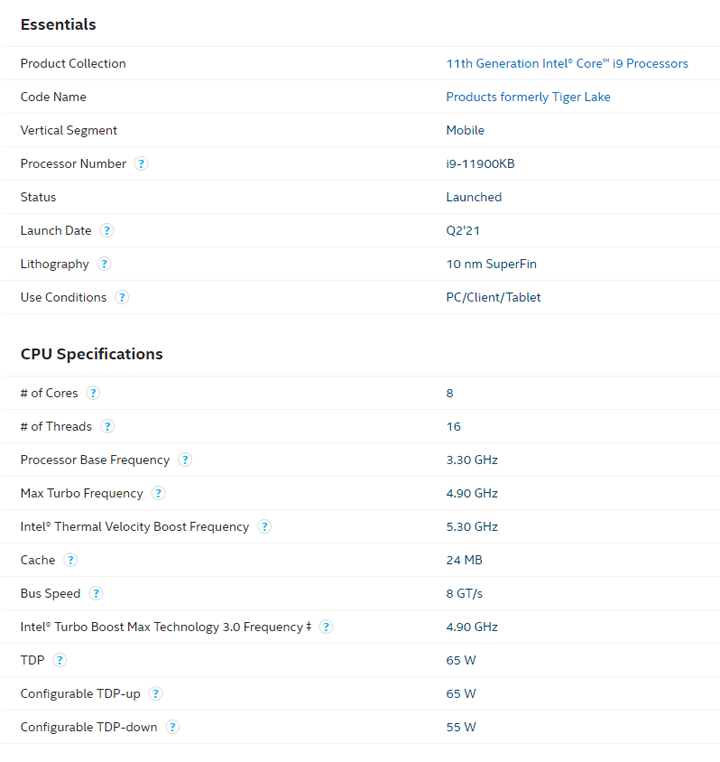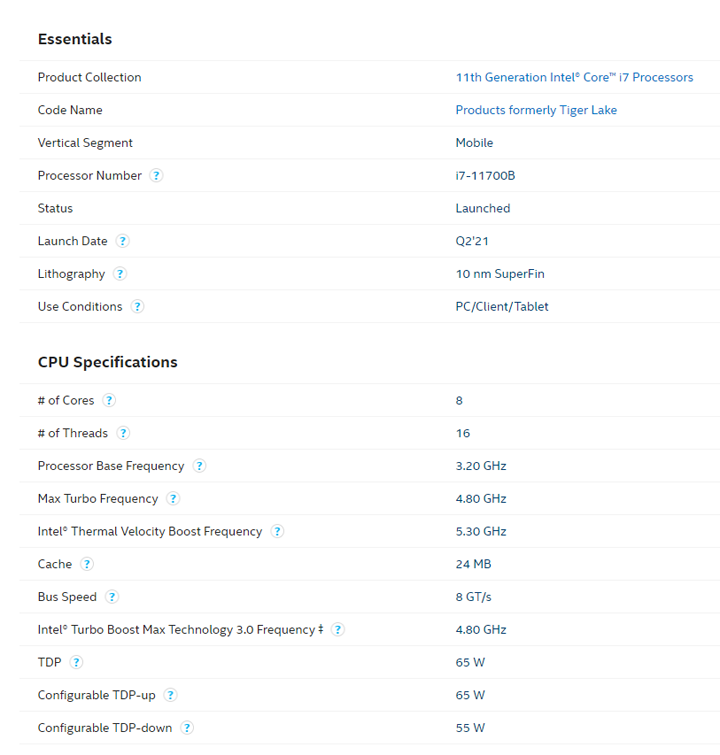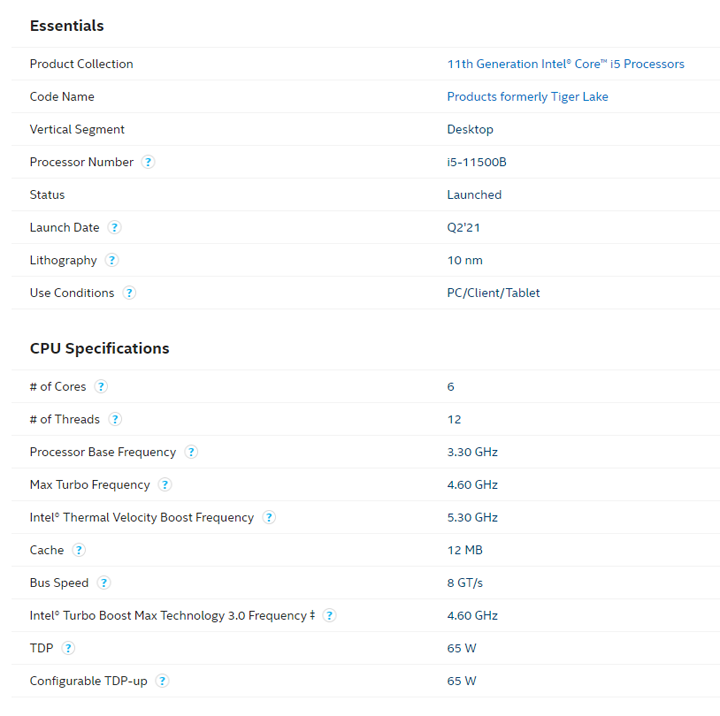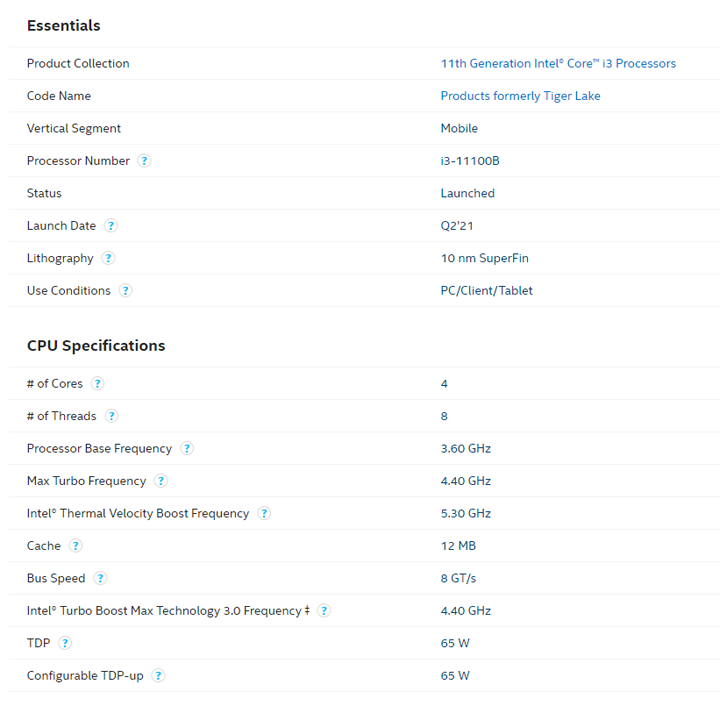 The strange thing is that Intel also marked the 5.3GHz TVB acceleration clock for i7, i5, and i3, which is obviously impossible.