A new series of tests confirms that the performance of the A12Z Bionic of the iPad Pro 2020 slips into the furrow traced by the A12X of the 2018 models, except on the graphics side.
A user posted on Reddit the Geekbench results of its iPad 11 "2020, arrived earlier than expected. The tablet comes immediately with iOS 13.4, the update will be distributed to everyone tonight.
In single-core tests, his iPad posted a score of 1,114 points and 4,654 in multi-core. For comparison, a 2018 model with the A12X Bionic hovers around 1110 for the first test and a little over 4600 in general for the second. We therefore remain on equivalent values.
The real progression is to be sought from the GPU side with a Metal score of 9894 when a 2018 model gives values ​​around 9150. The graphics chip of the iPad Pro 2020 embeds 8 cores against 7 previously, this can explain that.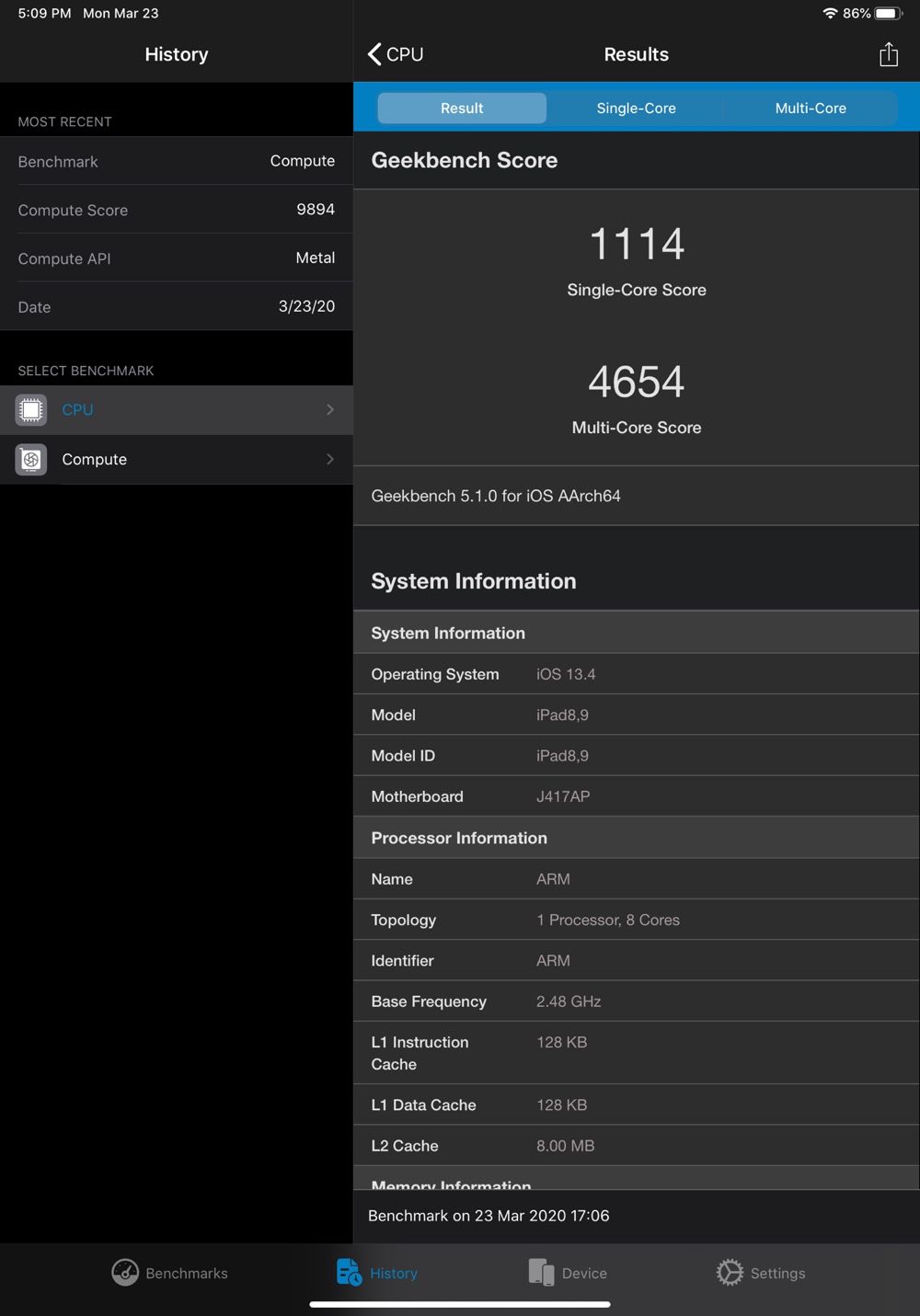 Another point to remember, all iPad Pro 2020 now have 6 GB of RAM against 4 GB previously, except for configurations with 1 TB of storage, already with 6 GB of memory.
.