Published:
21 Jul 2021 16:26 GMT

The richest person in the world has been singled out along with other billionaires for avoiding paying taxes.
Amazon founder Jeff Bezos has come under fire after thanking customers and employees of the e-commerce giant for making the suborbital flight which he undertook on Tuesday.
Following the landing of the Blue Origin space capsule, Bezos thanked "each employee of Amazon and every Amazon customer "because"they paid for all this ".
In a tweet in response to these statements, the United States Senator for the state of Massachusetts, Elizabeth Warren, he pointed that the mogul "forgot to thank all the American workers who actually paid taxes to keep this country running while he and Amazon paid nothing."
Another Democrat, Congresswoman Alexandria Ocasio-Cortez, also critical to the billionaire: "Yes, Amazon workers paid for this, with lower wages, union breakdown, scandalous working conditions and inhuman and the lack of health insurance for delivery drivers during the pandemic. And Amazon customers are paying for it since Amazon is taking advantage of its market power to harm small businesses. "
"I feel inspired, like anything is possible if you take millions in small town government subsidies, you abuse your workers, you use algorithms to copy and crush competitors and you don't pay taxes", commented sarcastically Jason Koebler, Motherboard editor-in-chief at Vice Media.
Amazon has come under fire from employees for its harsh working conditions, which led to tensions last April amid a failed vote about forming a union in Alabama.
Tax tricks
The comments also follow the release of a report last month that found that US billionaires, including Bezos, often employ mechanisms to pay less taxes than the middle class.
Thus, Bezos was already a billionaire in 2007, but didn't pay a single penny in federal income taxes, a fact that was repeated in 2011. The data show that the ultra-rich very effectively circumvent the tax system, taking advantage of tax schemes. tax evasion not available to everyone.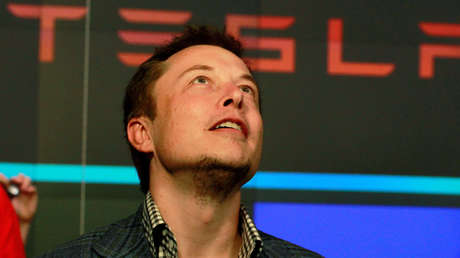 According to Forbes, the 25 richest people in America saw their collective fortune increase by $ 401 billion between 2014 and 2018. In that period they paid a total of $ 13.6 billion in federal income taxes, according to tax data, which represents just as much only 3.4%.
Meanwhile, many Americans pay an increasing percentage of their income as their wealth accumulates. In recent years the average household earned about $ 70,000 annually, paying 14% in federal taxes. The highest income tax, 37%, was introduced this year for couples whose earnings exceed $ 628,300 annually.
If you liked it, share it with your friends!