Joshua Jackson
Totally in love with daughter Janie
The Hollywood news in the GALA ticker: Joshua Jackson raves about his daughter Janie +++ Alec Baldwin wants to make a film with his daughter.
The Hollywood news of the day in the GALA ticker

July 26, 2021

Joshua Jackson speaks for the first time about his little bundle of joy

Joshua Jackson, 43, hasn't been able to get out of the beam for almost three months. Hollywood star and British actress Jodie Turner-Smith, 34, have been parents to little Janie since April and her world is currently only about her cute daughter. "It's wonderful," enthuses the happy dad in the "Jess Cagle Show" on the program of the American radio station "SiriusXMs". "It's amazing. My first [Tochter], of course, and she is a little bundle of joy every day. "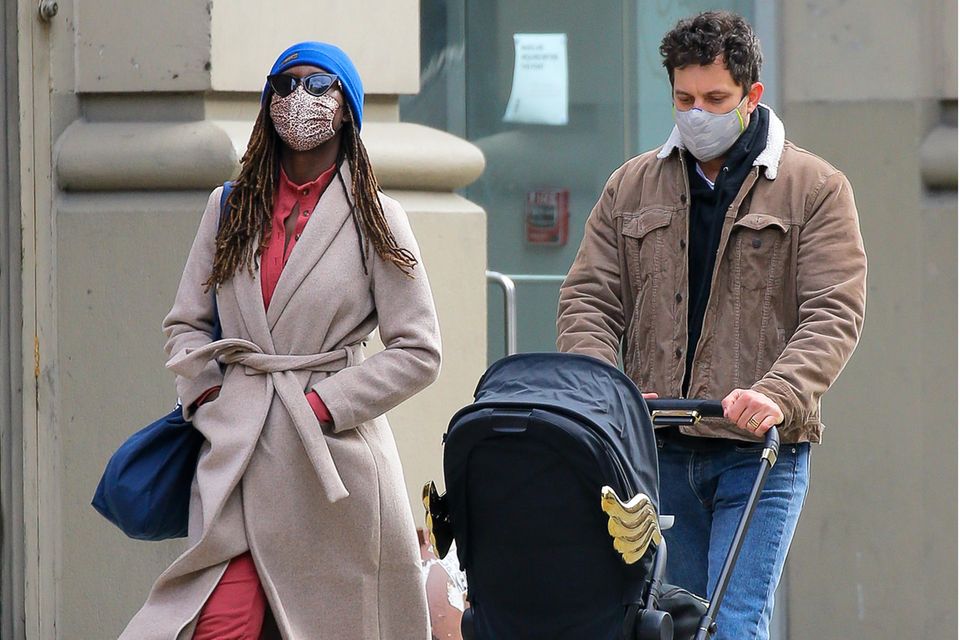 Joshua became a father for the first time and, accordingly, is overflowing with happiness – and amazement. "It's just an amazing thing about which all the clichés are true. I mean, everyone who has said to you, 'Oh, you will never experience love like this' is right," he describes his experiences as a new father . "And: 'You think you're in love with her when you see her for the first time, but you have no idea how intense it will get.' It is absolutely true. "
The miracle of a new life and the exciting phase of getting to know each other will still hold many adventures in store for Joshua and Jodie. The "Dawson's Creek" star can't wait to show his daughter shows and films he has appeared in. "I'm very excited to see how she reacts to Dad in front of the camera, in the first moment. I mean, it will take many, many years, but if she ever watches 'Mighty Ducks,' for example, she sees me as little boy. I don't know how she will react to seeing her father so rejuvenated. " There are exciting years ahead of Joshua Jackson and his Janie. Hopefully the two will always be accompanied by the glow and magic of their early days.
Is Alec and Hilaria Baldwin's daughter about to start a film career?

Hollywood star Alec Baldwin, 63, and his wife, yoga expert Hilaria Baldwin, 37, promote the skills of their seven children. The actor and voice actor recently revealed that his daughter Carmen, 7, wanted to become an actress, singer, dancer, model, magician and lawyer.
Baldwin is now posting a photo of his daughter on Instagram. Carmen looks shyly into the camera. "I would like to make a film with her," writes Alec about the picture of his cute daughter.
The fans react very differently to the photo of daughter Carmen. "It is absolutely beautiful," and "What a beauty. I can't believe how big it has become," commented the subscribers enthusiastically. But worried comments can also be found under the photo. "Please let her have a childhood […]"writes a follower." Please protect her from the business, "worries another subscriber.
Hollywood news last week

Did you miss any news? You can read last week's Hollywood news here.
Sources used: instagram.com, Jess Cagle Show
cge / ama
Gala