Kerala Blasters FC is in a mesmerizing form in the ninth season of the Indian Super League. Blasters, who have not known defeat in the last eight games, have won seven of them. Blasters faced Jamshedpur FC in the last match and defeated them by three goals to one. It was a match that saw one of the best performances from the Blasters. Blasters, who are in such a dream form, will face Mumbai City FC in their next match. The Blasters, who are currently at the top of the points table, are facing a major headache.
Sandeep Singh cannot play
The fact that defensive superstar Sandeep Singh will not be able to play against Mumbai City FC will give Blasters a headache. Sandeep, who has seen 4 yellow cards in the season, will have to sit out one match. This is why the Yellow Pada cannot get the player's services in the next game.
Sandeep Singh has been a brilliant performer for Blasters in the last few matches. The player, who scored a goal in the match against Odisha, played in a great form against Jamshedpur FC in the last game. There are indications that Nishu Kumar and Harmanjot Khabra will replace right back Sandeep in the Blasters starting XI in the next game.
Also Read : Eight match unbeaten run, what's the secret? This is what Blasters coach Vukomanovic had to say!
Two other players are also under suspension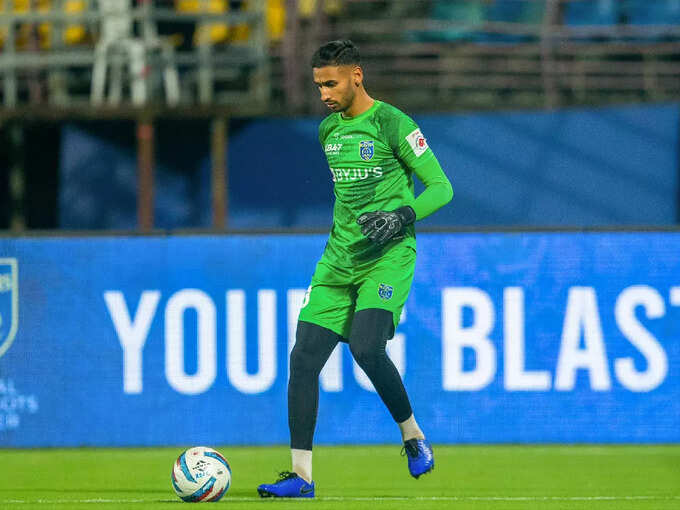 It is a huge setback for Sandeep Singh who has seen four yellow cards in the season and will not be able to play in the next match. But what is equally scary is that two other key players in the team are on the brink of suspension.
Goalkeeper Prabhsukhan Gill and Rahul KP, who are in great form this season, are on the brink of suspension. Both these players have already seen three yellow cards. One more yellow card will earn these players a one-match suspension.
Kaliushni will return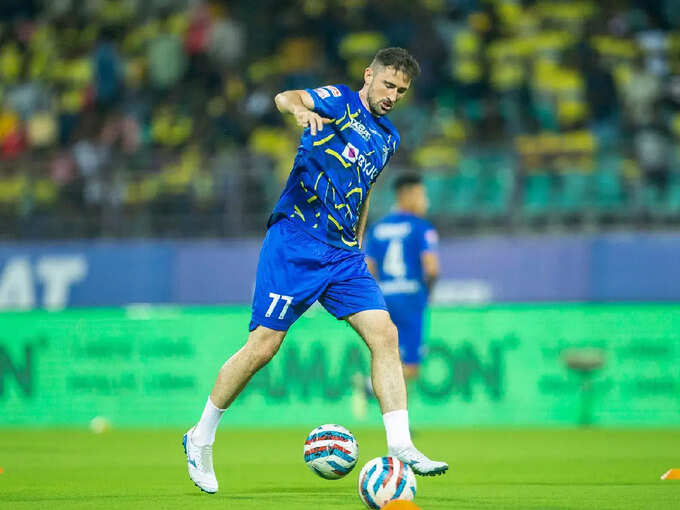 At the same time, Ukraine midfielder Ivan Kaliushny, who missed the last match due to suspension, will return to Blasters' starting XI against Mumbai City FC. Ivan Kaliushny has been a well-oiled machine in the midfield of the team this season, scoring 4 goals in 11 games. The return of a player like Kaliushny, who is in deadly form, will boost Blasters' confidence.
Also Read : It's a cracking game; The battle of Kerala Blasters destroyed Jamshedpur
Mumbai City is in great form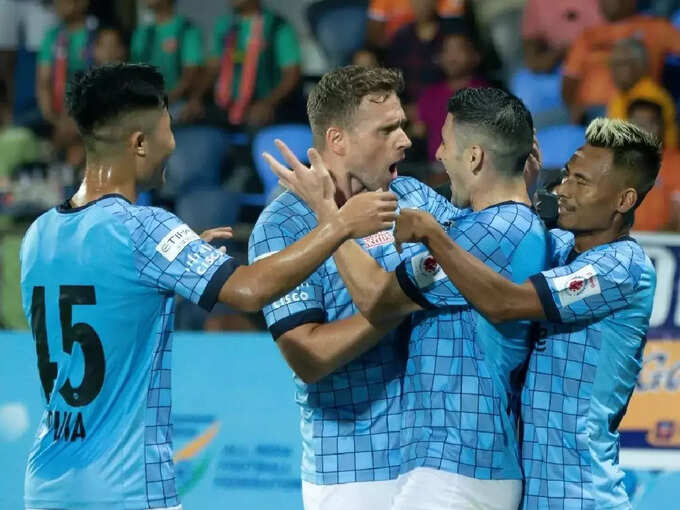 Mumbai City FC is the best team in ISL 2022-23 season. They are also at the top of the points table as they are unbeaten in a single match so far this season. Mumbai have 30 points from 12 games including 9 wins and 3 draws.
Blasters are running unbeaten in the last 8 matches