The suspect, looking like the French rapper, was filmed fleeing the scene of the accident in Marseille. The damaged car seems to correspond to the one rented by the artist a few hours earlier.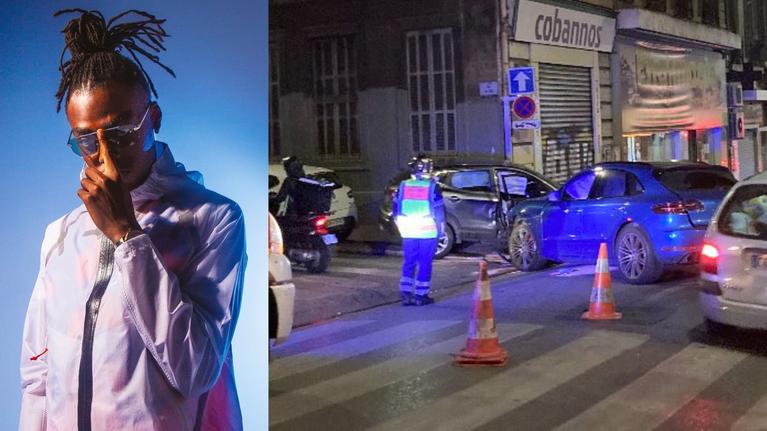 Has Koba LaD fled the scene of an accident he allegedly caused? If the investigation continues for the police, the videos and photos exhibited on social networks seem to suspect the French rapper. Friday, September 20 in the streets of Marseille, a motorist loses control of a Porsche and crashes into a car, injuring his driver. The scene of the accident, filmed by a resident from his balcony, sees many people rushing to rescue the driver and the victim.
The driver, resembling rapper Koba LaD, then seems to want to leave the place first before being caught by witnesses. Once removed from the crowd, the suspect decides, once again, to flee the area before the police arrive, this time successfully. According to Provence , the victim of the accident was transported to hospital by the firefighters. The 50-year-old was finally able to leave the hospital in the evening with minor back injuries.
Rumors that the suspect is Koba LaD are not trivial. A few hours earlier, the 20-year-old rapper had posted on the Snapchat social network a photo of a rental car in Marseille, a blue Porsche Macan, which appears to be the same model as at the scene of the accident. The police investigation is still ongoing and no information has been given regarding the involvement or not of Koba LaD.
This is not the first time that the rapper has talked about him. At the beginning of the year, he had made homophobic remarks on social networks, deprogramming him from many festivals. The artist had also explained that he would not respect the confinement before going back on his words. If it turns out that Koba LaD is linked to this car accident, the penalty could be much heavier than simple reprimands.
.