for COVID-19 patients 1 more death, the 30th case of Nakhon Ratchasima province, No. 1,067, Wang Nam Khiao District Wang Nam Khiao Sub-district, female, age 72 years old, elderly with congenital disease, high blood pressure History of contact with confirmed patients Covid-19 On June 22, 1964, he had symptoms and was admitted for treatment. Wang Nam Khiao Hospital The result was detected on 23 June. Y. 64. Referral for treatment at Maharaj Hospital on 16 July 64. Symptoms have not improved. Passed away at 8:50 a.m.
As for the situation of the epidemic of Coronavirus Disease 2019 in Nakhon Ratchasima Province Report of new Covid-19 cases. Summary on the 17th of 191. Travel from risk areas. 100 people. Received back 25 cases. Contact with patients 51 (still high) 15 cases are under investigation. Soeng Sang District 31 cases, Mueang District 18 cases, Nong Bun Mak District 17 cases, Kong District 16 cases, Prathai District 13 cases, Phimai District 12 cases, Dan Khun Thot District 7 cases, Ban Lueam 7 cases, Phra Thongkham 7 cases, Sikhio 6 cases, Sung Noen 6 cases, Kaeng Sanam Nang 5 cases, Non Thai 5 cases, 4 cases are Chakrarat, Thepharak, Bua Yai, Muang Yang and 3 are Meek Buri, Lam Thamen Chai, Wang Nam Khiao and 2 have Kham Sakae Saeng, Chaloem Phra Kiat, Chum Phuang, Sida, Huai Thalang, the rest is 1 per district, there are 6 districts.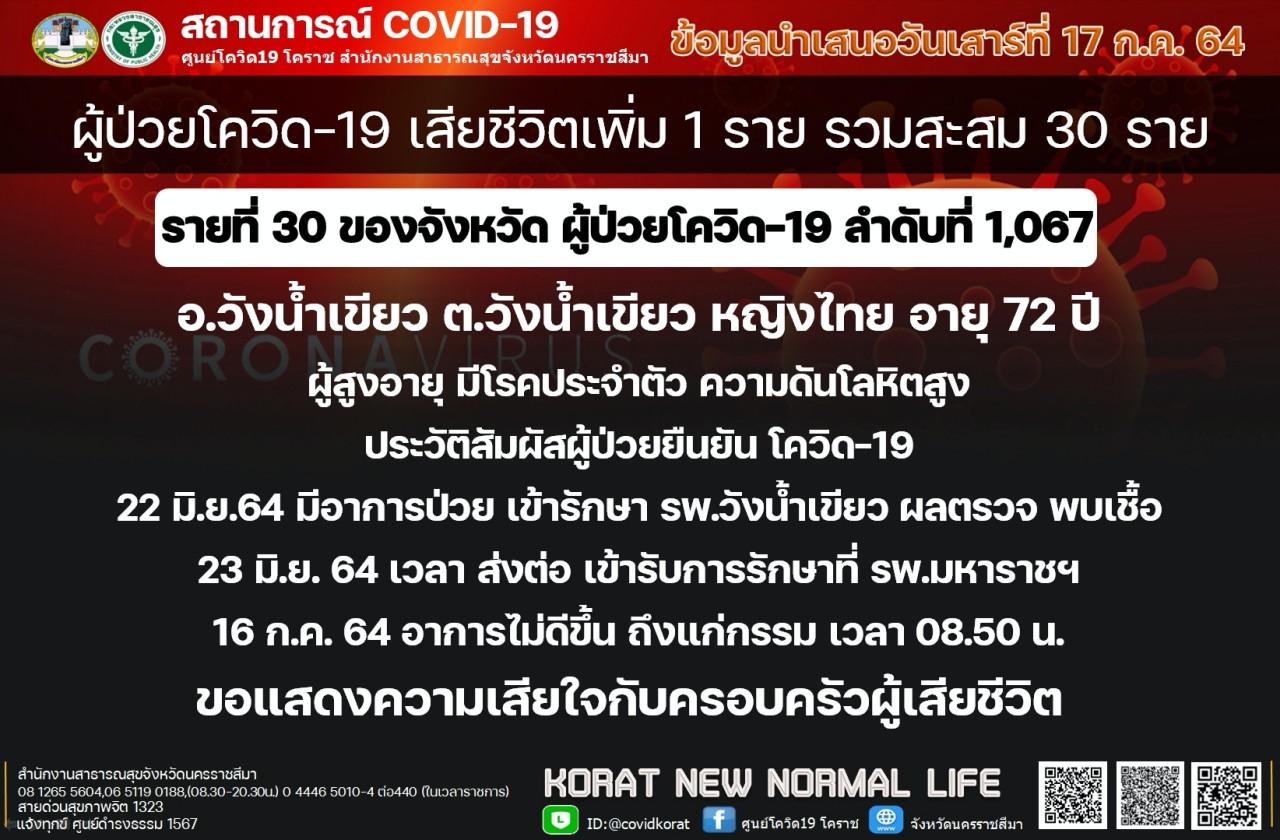 The Provincial Communicable Disease Committee is also monitoring various clusters. Worryingly, 8 clusters include family gambling clusters in the area of ​​Nong Suang Subdistrict, Kham Thale So District, which resulted in a total of 19 cases, and a cluster of restaurants in a natural tourist attraction, Wang Noen Waterfall in Sung Noen district, where people Go to an infected restaurant It has spread to the people who come to use the service, including 11 people. The said area has been closed from 6-19 July 64 to investigate the disease. and a cluster of couples in the area of ​​Lum Khao Subdistrict, Non Sung District, traveling from a high-risk area Construction camp in Nonthaburi province and living in Pathum Thani province.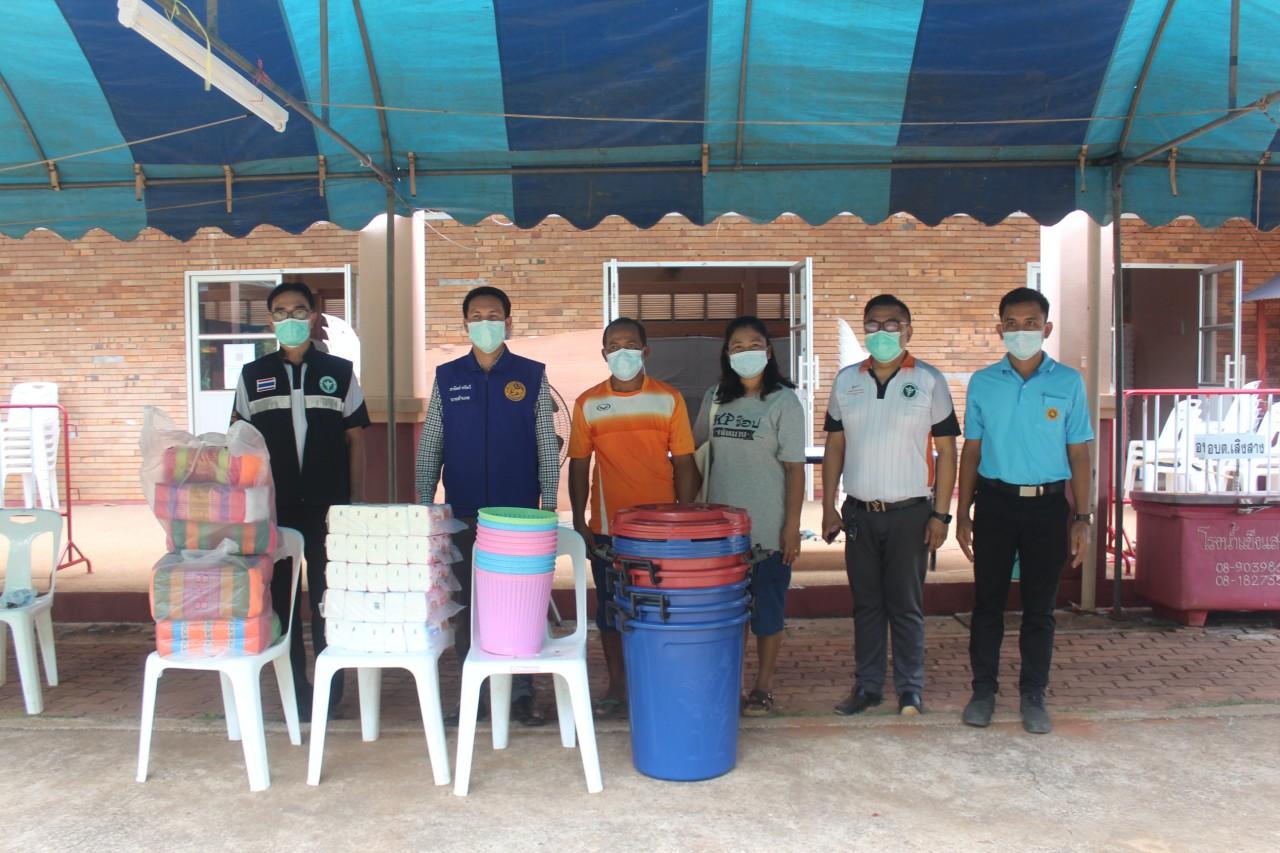 Condo staff cluster Prong Talong Subdistrict, Pak Chong District, with a history of traveling to Bangkok, a total of 9 cases, a cluster of 11 hotel staff members in Mueang Nakhon Ratchasima District, who were found infected on July 10, 1964. A cluster of apprentices in Phimai District, Klap from an internship. In Pathum Thani province, 12 cases were detected on 15 July 64 from proactive testing. Cluster from Bee Food Products International Co., Ltd. from Lop Buri Province, living in Huai Bong Subdistrict, Dan Khun Thot District, 10 cases, etc. The provincial public health officers have been inspected by the disease investigation team.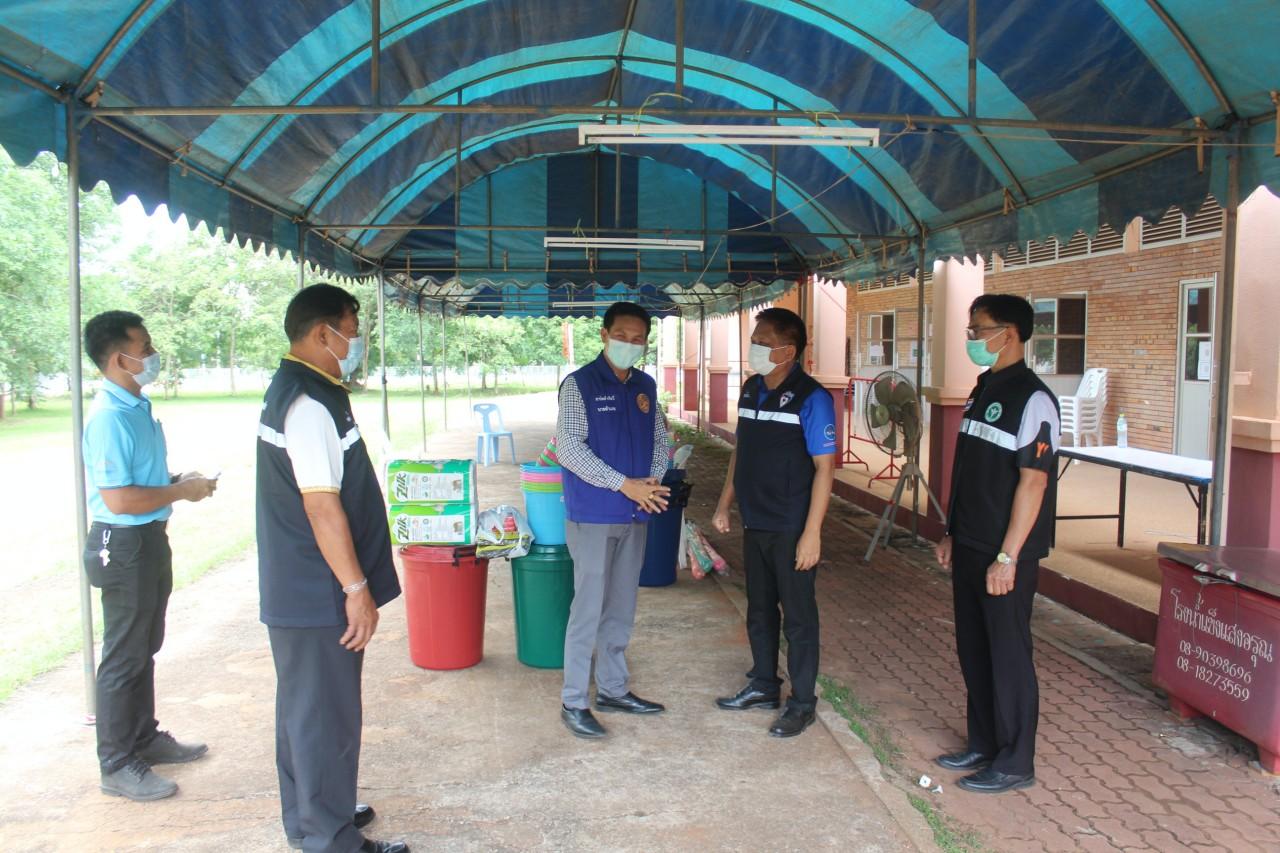 while Mr. Sanit Srithawee, Soeng Sang District Chief mobilize staff from various departments There is an adjustment of the area inside the Auditorium of Soeng Sang District Office. to be a waiting center for those who initially tested positive for COVID-19 who had to quarantine and wait for laboratory confirmation results. and waiting to be treated at Soeng Sang Hospital Because now the beds that the hospital has prepared to accommodate patients infected with COVID-19 almost all full while the trend of detecting patients in the area Most of them are those who returned from the provinces in the dark red area still increasing daily With people who know the news, they bring equipment and money to support this ongoing operation.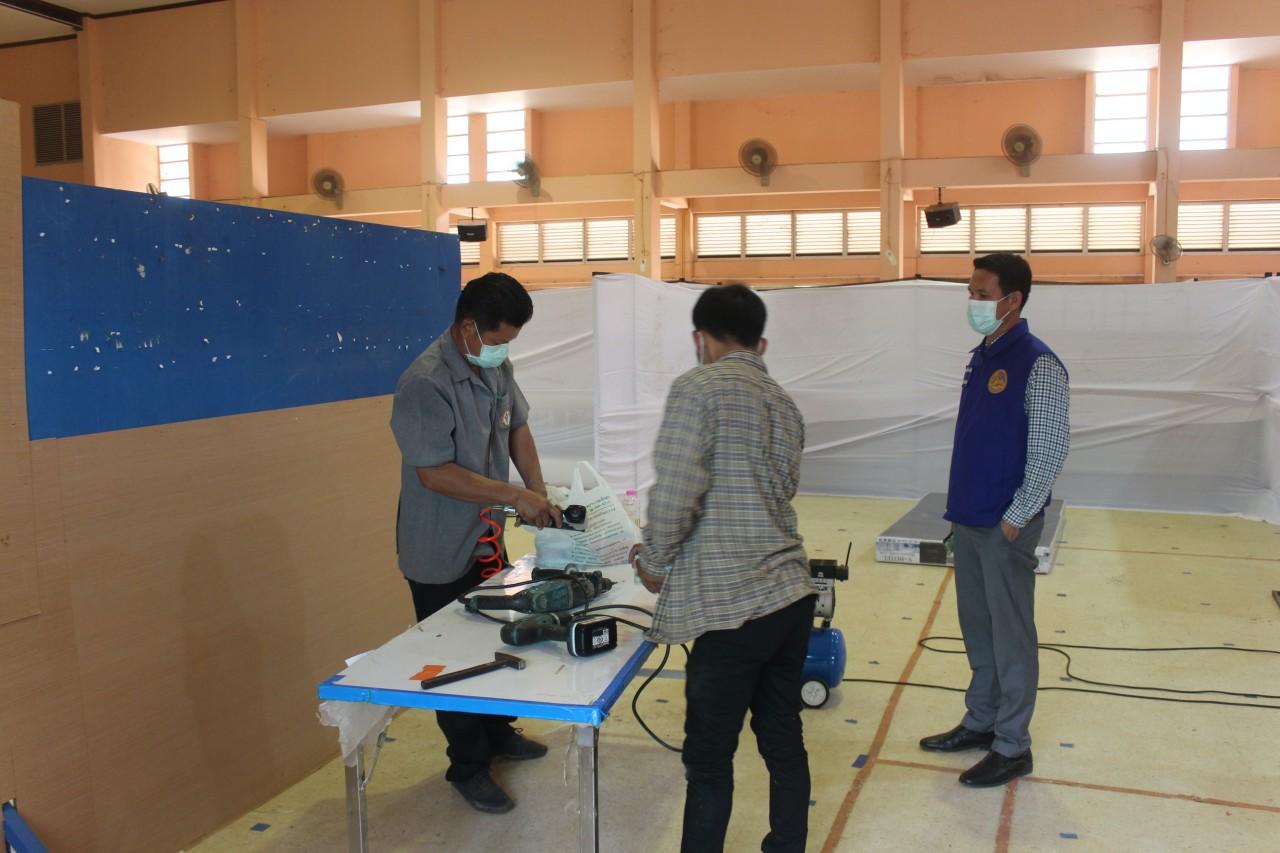 Soeng Sang District Chief said that the point that the Soeng Sang District will make this new It will be a place for waiting. For those who have passed the initial test and found a positive result. which the Soeng Sang District has set up a system that if anyone travels from the province, the highest control area Must be tested for infection at the hospital for all cases. This will separate the initial infection detection and laboratory confirmation results. which, when preliminary testing for the infection, was found to be positive. This group of people will have to stay and wait for the confirmation results at this point. Because the bed at Soeng Sang Hospital is now unable to accommodate.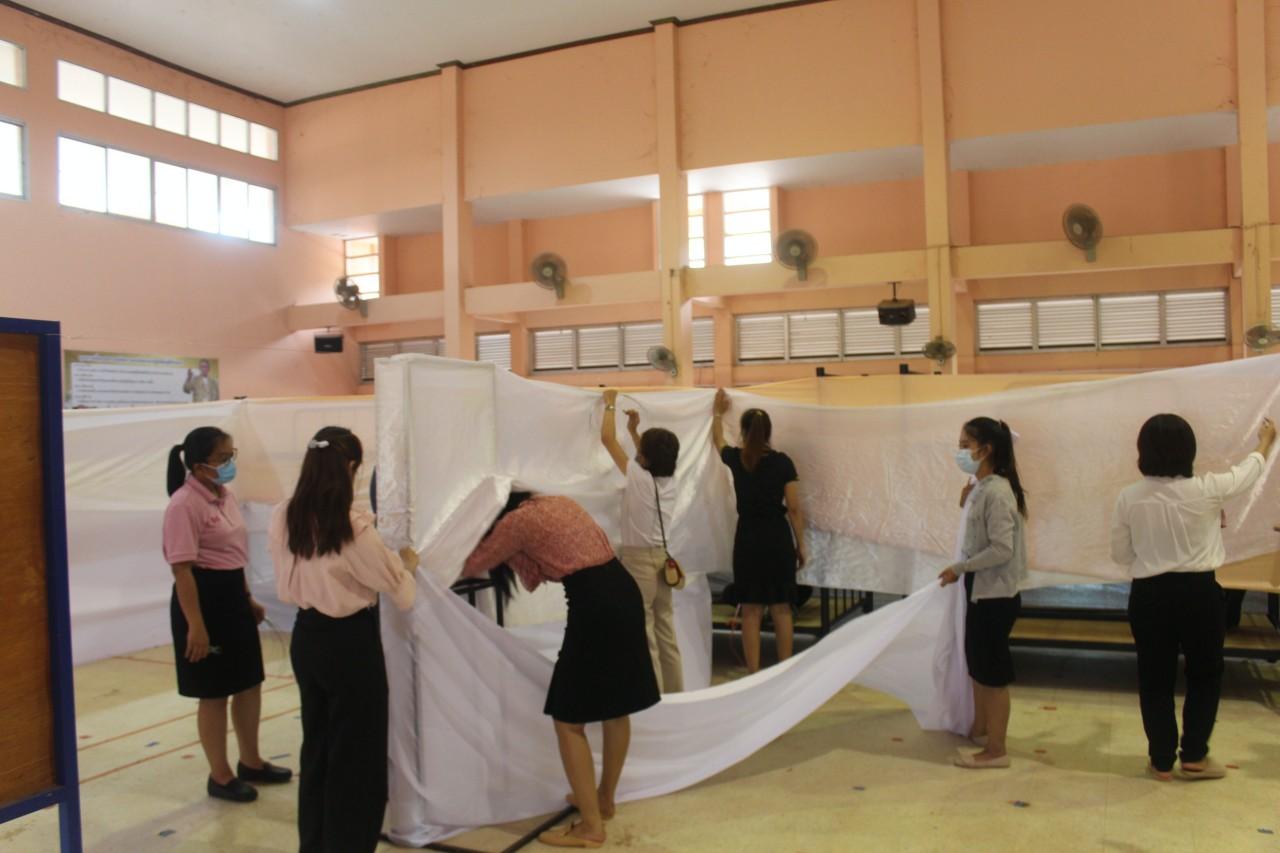 Mr Sanit also said that, however, the district estimates that there are still people who will travel. From the provinces in the highest controlled areas into the area of ​​Soeng Sang district continuously Therefore, a place must be prepared to accommodate Because the number of infected people will increase accordingly as well. by the center for those who tested positive for COVID-19 that the district has prepared more Will be able to accommodate 30 infected beds and can add 10 more beds for a total of 40 beds.