Krom Phra Sri Sawangkhawatana His Majesty was the chairman of the follow-up project on disease-free animals, safe people from rabies.
At 4 p.m. on September 16, Professor Dr. Her Royal Highness Princess Maha Chakri Sirindhorn Prince Chulabhorn Walailak empress Krom Phra Sri Sawangkhawatana Worakatiya Rajanari Her Royal Highness presided over the meeting of the Implementation Steering Committee. Project "Disease-free animals, safe people from rabies" According to His Majesty's determination, Professor Dr. Somdej Chaofa Krom Phra Sri Sawangkhawatana Worakatiyarajanaree No. 1/2564 via electronic media with important agenda To monitor the project performance in the fiscal year 2021 and consider the project implementation plan in the fiscal year 2022
Disease-free animals project. People are safe from rabies. It is a project based on the wishes of Professor Dr. Somdej Chaofa. Krom Phra Sri Sawangkhawatana Worakatiya Rajanari He is aware of the importance of the rabies problem in Thailand. and concerned about the health of Thai people as well as pets homeless animals His Majesty wishes for rabies to be eliminated from Thailand in a sustainable way. according to the guidelines of the World Health Organization
In the past, Thailand found a large number of infected patients and died from rabies. After the implementation of the project from 2017 to the present, it was found that The death toll from rabies has dropped dramatically. This was consistent with the same decrease in the number of rabies sick animals. This is a result of the integration of various agencies involved. Under the direction of the Buddha's policy and supervision and the committee to drive the implementation of the project
​Currently, the project is in the second phase, with a duration of five years, from fiscal year 2021 to 2025, with the goal of continuing to work on the sustainable eradication of rabies in Thailand.
In 2021, from the beginning of the year to the present 4 deaths from rabies have been found so far, and with the limitation of operations under the 2019 coronavirus epidemic situation from 2020 to the present, rabies vaccination and neutering of pets are likely to be trending. falling This may result in an increase in rabies in animals. and will affect health public safety The meeting therefore resolved to allow all parties to expedite the implementation of each strategy. When the situation of the coronavirus disease 2019 epidemic is resolved by adjusting various operating patterns appropriately, taking into account the safety of the people. and staff working in the field
In this regard, the meeting also approved the implementation plan in fiscal year 2022, a total of 72 projects under 8 strategies, and has a joint implementation guideline in 4 issues: 1. Creation of a rabies-free area 2. Management of the entire country's pet population. systematically 3. Encouraging the private sector and society to participate in solving problems; and 4. solving rabies problems along the border. This is to make Thailand a sustainable rabies-free area.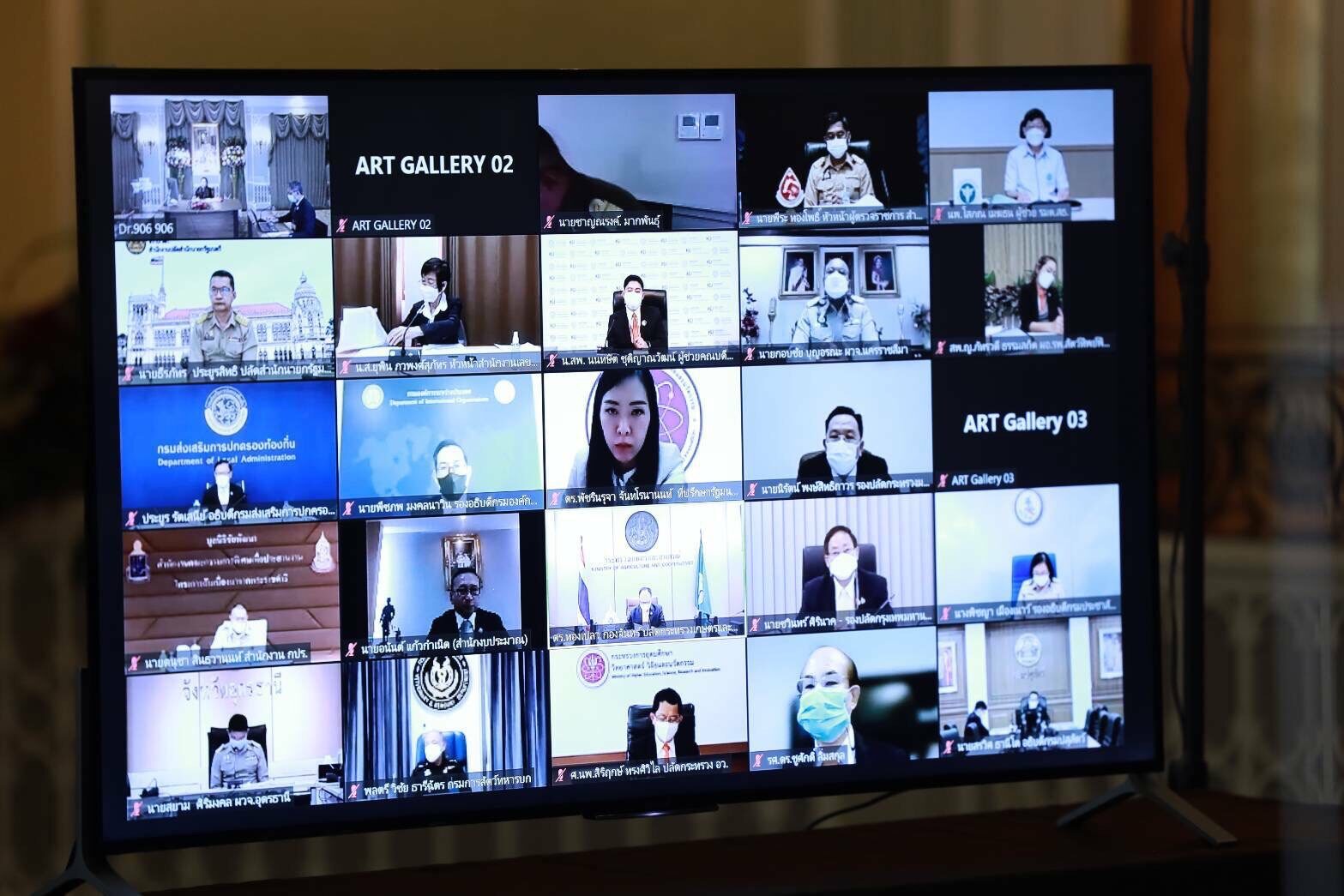 sticks to every situation from

Line @Matichon here