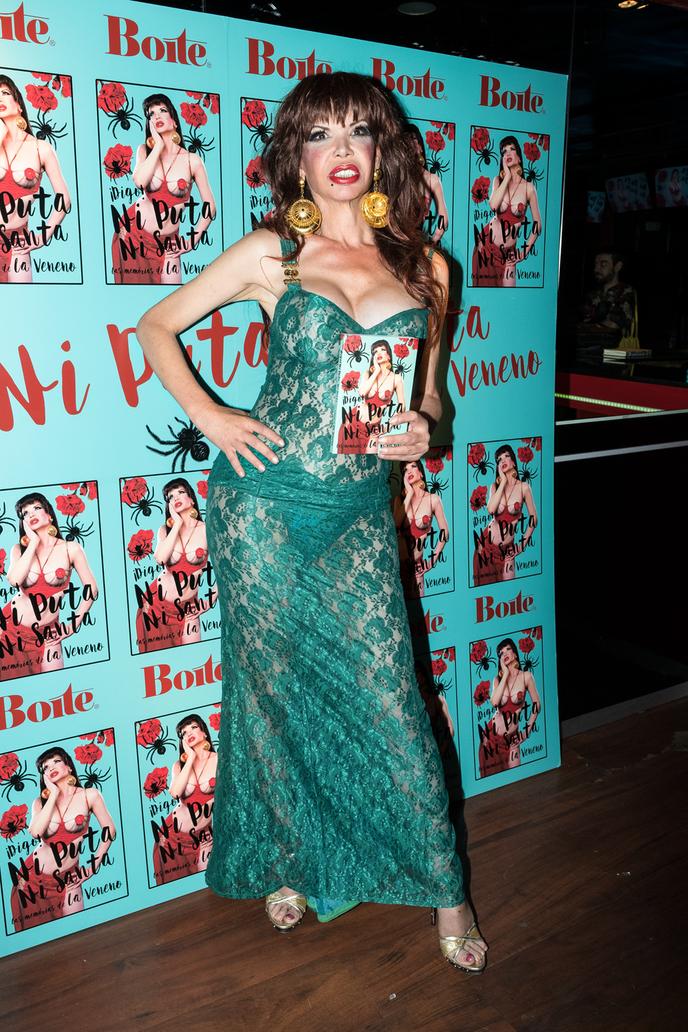 She appeared one day in April 1996 on Spanish television screens, a red dress slit down to the crotch, her blurred bare breasts held up by laces, her eyes highlighted in black and her full lips painted in red. Huge on her stiletto heels, like the incarnation of the animated character of Jessica Rabbit, she smiled at the camera, a provocative beauty, then she told with raw words, an Andalusian accent and an uninhibited spontaneity the secrets of her sculptural body, before rushing into a car that had braked 2 meters further, in an alley of Parque del Oeste, in Madrid.
Cristina Ortiz (1964-2016), known as "La Veneno" ("the poison"), discovered by a reporter in search of shocking subjects for the controversial television program "Esta noche, cruzamos el Mississippi" immediately fascinated the Spaniards. So much so that this transsexual prostitute has become a regular guest of the scandalous show on the Telecinco channel.
For hundreds of trans people who then dared not speak out, she has become an icon who gave them the courage to assume their identity. And, in front of thousands of other viewers who saw in her only a "freaky", she revealed everything about her intimacy and the suffering of a woman born a man in a village in the deep south of Franco's Spain.
A political figure
To pay tribute to him – and justice -, two young fashionable Spanish directors, the couple Javier Calvo and Javier Ambrossi, talented heirs of Pedro Almodóvar nicknamed "the Javis", have decided to bring to the screen I say! Not a whore, not a saint. The memories of La Veneno, the biography written by trans journalist Valeria Vegas.
"'La Veneno' was our icon: she was fundamentally flawed, contradictory, had an incorrect way of expressing herself, but she had the strength to say, on 1990s television, that her mother didn't love her, that she had been beaten by young people in her village and that she was prostituting herself because life had given her no other choice, and that makes her a political figure ", tells Javier Ambrossi, who, in 2016, had been at the presentation of the book by Valeria Vegas, which "La Veneno", illiterate, had dedicated to her with a cross.
"This biography had everything we wanted to tell in our films: the question of identity, the homage to the culture and to television of the 1990s, the complexity of childhood and family ties, the difficulty of preserving mother's love for the LGBTI community. There was humor, drama, and epic. And we promised ourselves we would make a biopic of "La Veneno" one day. "
You have 64.72% of this article left to read. The rest is for subscribers only.