RTB Technology Company Limitedholding hands Power Buy expand the marketheadphones for kids debut JBuddies Studio Wireless from brand JLab Leading brands from America To support the lifestyle of children in the digital agethat requires headphones to concentrate online learning Including being used for fun while being safe for hearing These are over-the-ear wireless headphones designed especially for kids ages 6-16 and up. for listening safety With a high-quality volume control system that does not exceed 85 decibels, parents can be confident that their children's ears It will not be dangerous from the sound that is too loud. with 40 mm drivers that deliver clear sound Ready to sell today at a price of 1,490 baht.
moreover The headphones are also made of Eco Leather material and the headband is padded with Cloud Foam inside that provides soft, comfortable wear all day without hurting the ears. It's compact, lightweight and foldable. At the same time, it also comes with a built-in microphone. to be able to meet online learning including helping children Enjoy clips or applications that promote learning. without boredom, including a 3.5mm AUX cable with a connector for multi-person viewing, so parents can help listen. When your child is studying or so that the children can listen to their favorite songs or watch movies with their friends. more fun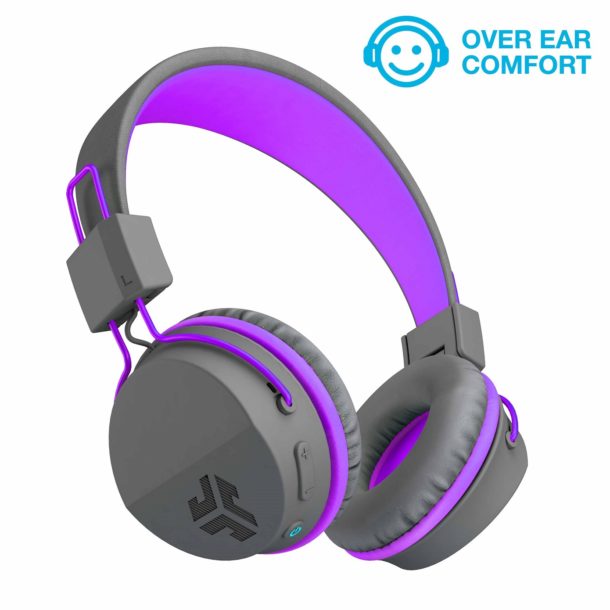 Just plug it into the headphone jack. And when the battery runs out, don't worry. The system can be instantly switched from wireless to wired simply by plugging in the AUX cables to various devices. Make it possible to watch movies or study online continuously without interruption, even while on the plane or on the go.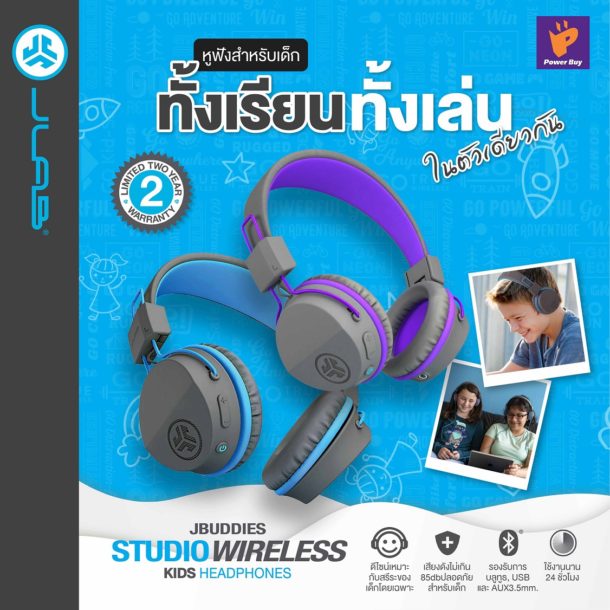 It also has a built-in control button. It helps to increase and decrease the microphone volume quickly. which supports Bluetooth version 5.0 connection and the battery can be used for 24 hours by JBuddies Studio Wireless Available in 2 colors: Graphite/BLUE and GRAPHITE/PURPLE. Ready to sell today at a price of 1,490 baht.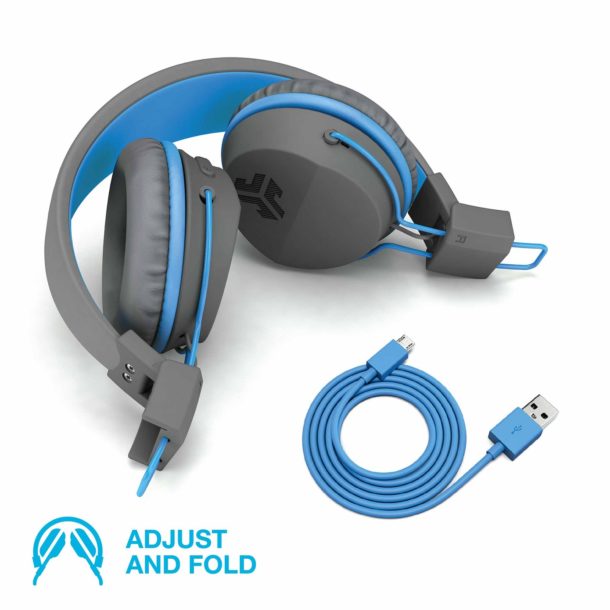 For those interested in microphones JBuddies Studio Wireless from brand JLab Buy and experience quality headphones designed for kids that deliver both entertainment and learning safety. Available today at Powerbuy, Central Westgate Branch, Central Bangna, Central Chaengwattana, Central Chidlom, Central Eastville, Central Ladprao, Central Pinklao, Central Rama 2, Central Rama 3, Central Rama 9, Central World, Central Chiang Mai, Central Ubon, Central Rangsit, Central Salaya, Central Udon, Central Khon Kaen, Central Phuket, Central Samui, Central Pattaya, Central Hat Yai, Central Chonburi, Fashion Island and Mega Bangna or order online. Powerbuy Purple >>>https://bit.ly/3550KM5 Blue >>>https://bit.ly/34VDQGX
You can follow more details via www.facebook.com/JLabThailand