Peng Chacha held a press conference. (Photo/Photography by Zhuang Liren)
A+

A-

The veteran artist Peng Chacha announced bankruptcy of 240 million in debt last year. However, recently, because of the cooperation with Pei Zhen to sell kimchi on live broadcast, he accidentally pulled out the loan money controversy. He also reported that the borrowed money was transferred to Wang Jianmin's account. Even with Qianyi's cooperation, the two sides signed a 20 million contract, which caused many creditors to come to the door; Pengcha also called a press conference earlier to respond.
A few days ago, Peng Chacha cooperated with Pei Zhen to sell kimchi on live broadcast. During the period, he borrowed 460,000 yuan from the other party. However, he later lent money to the turmoil. Pei Zhen later wrote that he was involved in the turmoil and said that he was "suffered by others." When Peng Chacha appeared at the press conference today, he said that the two parties were still friends and questioned why Pei Zhen was the defendant. As for Pei Zhen's receipt of the deposit letter, Peng Chacha said that no such thing happened.
Peng Chacha borrowed money from Pei Zhen and asked her to transfer the money to Wang Jianmin's account, which made her quite confused. Peng Chacha only responded: "I only trust him at the moment." In response, Peng Chacha's son and broker Pippi said, Pengcha was worried that his family members would borrow money to repay the debt, so he asked Wang Jianmin as the creditor to be responsible for the distribution.
As for the recent turmoil in the recent meeting between Peng Chacha and Lian Qianyi, after the two sides met, Lian Qianyi directly announced yesterday (16th): "Peng Ge and Lien Dong are officially united and are ready to make a comeback." However, Peng Chacha denied it immediately, and Lian Qianyi Qianyi even directly choked last night: "Does Lian Qianyi need to rely on your brother Peng to warm me up?"
However, after Peng Chacha finished the press conference today, Lian Qianyi posted a change on Facebook earlier. He said: "Just saw Brother Peng's press conference, you have worked hard. This is a good opportunity. In the economy, when there are very few announcement programs, I give an annual salary of 20 million yuan a year. It is not a small amount. It is not without a small supplement. The business is not righteous!"
In the end, Qian Yi also shouted to Peng Chacha: "Bless you in the future, good health, and make a comeback soon."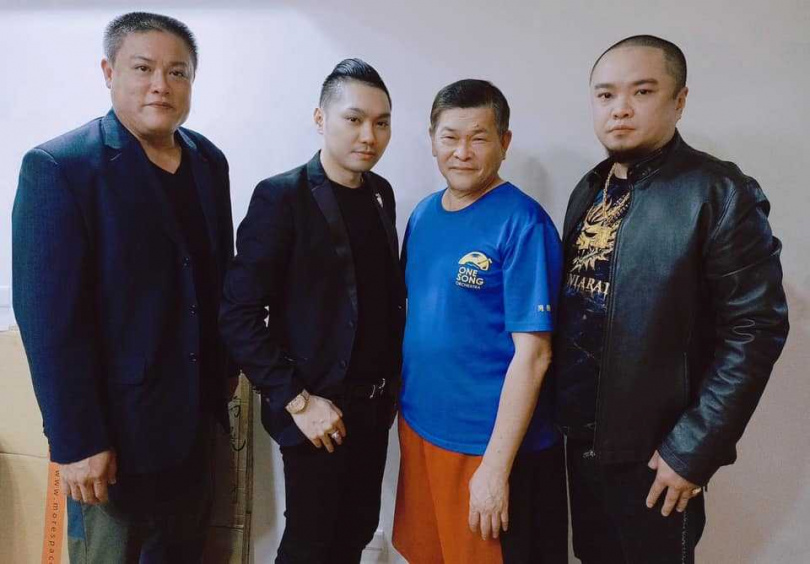 .