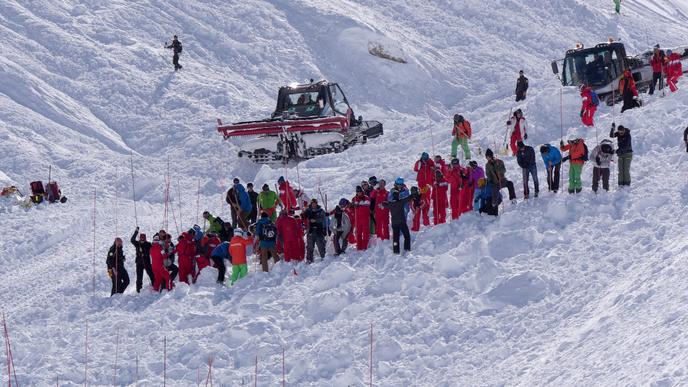 ARTE – SATURDAY 28 – 10:20 PM – DOCUMENTARY
Lovers of off-piste, adventurous skiers, this scientific documentary is likely to make you pass the taste of skiing in freedom. We have always known this: the mountain is dangerous. And in the sumptuous landscapes of the Alpine massif, the filming locations for this documentary, almost a hundred people die every year as a result of avalanches.
When questioned in their research laboratories or on snow-covered slopes, physicists, geologists, geographers, engineers, guides or rescuers allow us to better understand the complex phenomena that cause these avalanches. One certainty: 90% of them are caused by human activities. Some can reach 300 kilometers an hour and nothing can resist them. Archival footage is reminiscent of the drama that occurred on February 23, 1999 in Gältur, in the Austrian Tyrol, where a gigantic avalanche killed 31 people.
Rescue exercises
These phenomena are so violent that in the past, mountaineers considered avalanches as acts of witchcraft. Since then, science has made some progress and top scientists are analyzing all aspects of this phenomenon. There are several types: avalanche of wet snow, slabs, powder, sliding or spontaneous. All of them have different triggers.
Great progress in cartography and the multiplication of non-buildable areas help limit risks. The most impressive thing about this documentary is watching the rescue exercises to save victims buried in the snow after an avalanche. You must act quickly, if possible within the first fifteen minutes. Dogs trained for this type of situation are of great help. But while waiting for help to arrive, it is the surrounding skiers who often give first aid. Hence the importance of being equipped: a shovel, a detector and a metal probe can save lives. Provided you know how to use it, hence the interest in prevention courses.
The forecasts for the coming years? The risks linked to the rise in temperatures will multiply the so-called "sliding" avalanches. More severe snowstorms will alternate with increasingly frequent dry periods. Still work in prospect for the rescuers.
Avalanches under high surveillance, by Jennifer Gesslein and Anna Pflüger (All, 2019, 52 min).
www.arte.tv/fr/videos/085384-000-A/avalanches-sous-haute-surveillance/