Linksys has published a new HomeKit page on its official US site. It indicates that HomeKit support for the Velop triple band mesh Wi-Fi system is imminent: a firmware update will be distributed "in the coming days" and once installed, the Linksys app will offer add routers to the Home app.
It will be the second manufacturer after eero to benefit from this new home automation feature in iOS 13. Once added to HomeKit, the router should better protect your installation, in particular by isolating each device behind a single firewall. If an attack from the internet can reach a device, the rest of the local network will be better protected. For the moment, this is the only function provided by HomeKit compatibility, but Apple may enrich it on its side.
In the meantime, you will automatically benefit from this function if you have a triple-band Velop kit and automatic terminal updates are activated, as is the case by default. Please note the hardware restriction: for the moment, only triple band models are supported, and an installation composed exclusively of this variant is required. If you have a dual band module or even the Velop wall outlet, you will not be able to add your installation to HomeKit.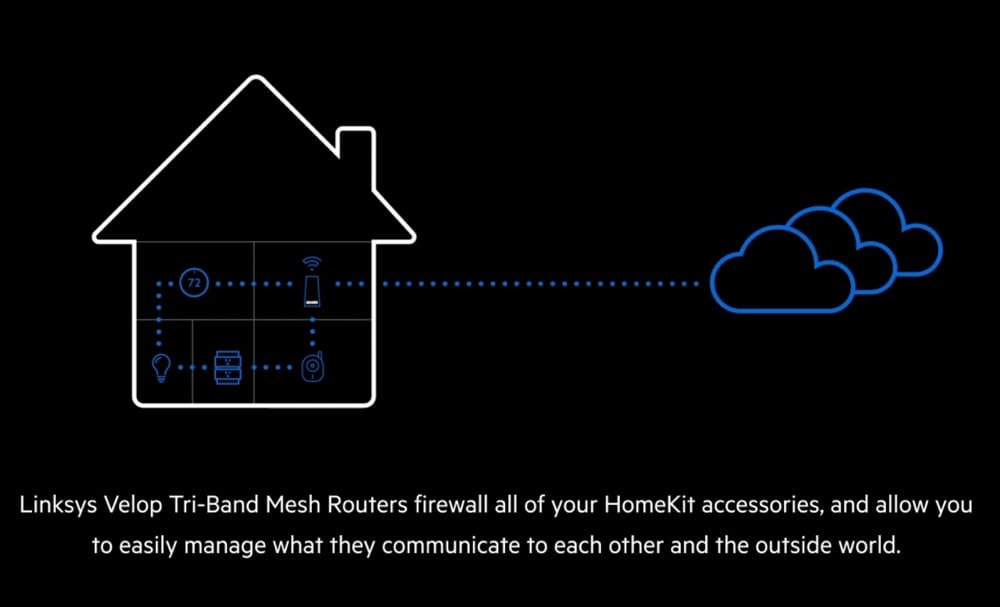 We do not know the reason for this limit, but it is not a priori to look for on the side of Apple, since eero integrated HomeKit in all its models, double or triple band. While waiting to know if Linksys has plans to increase the compatibility of its function, here are the prices to be expected to buy a Velop triple band kit:
.