Sohu Entertainment Special Article (Zhuang Zixiu/Text) On the evening of June 10, the 27th Shanghai TV Festival Magnolia Awards will hold an awards ceremony, and the highly anticipated list of winners will be announced soon. Who will win the grand prize this time, and who will regret it? After analyzing multiple latitudes, Sohu Entertainment made a prediction: Yu Hewei and Reyza are expected to win the best actor and actress awards, and Dong Zijian and Liu Lin may take away the best supporting actor and best supporting actress trophies. Among them, the TV series "The Awakening" "Era" is expected to become the biggest winner, winning the best Chinese TV series, best director, best screenwriter (original) and other awards, while "Dajiang Dahe 2" may continue to pick up the best screenwriter (adapted) award.
There are ten dramas shortlisted for the best Chinese TV series this time, namely "Dajiang Dahe 2", "Awakening Age", "Across the Yalu River", "The Golden Years", "Trident", "Thirty Only", "Mountain and Sea Love", and "The Secret" And greatness, "Together" and "Installation".
It is not difficult to see from this list that the competition for Chinese TV dramas this year is very fierce. Among them, "Mountain and Sea Love" leads with 10 nominations, "Awakening Age" is closely followed with 8 nominations, and "Zhuangtai" received 7 nominations. There are also 6 nominations for "Dajiang Dahe 2" and "Thirty Only".
Among them, "Awakening Age" is undoubtedly the most eye-catching one. This drama is a major revolutionary historical TV series. In the past, this kind of themed dramas were mostly high and few among young audiences, but this year they unexpectedly gained their popularity. They were praised for "every line is like a historical test site" and "the lens has a movie." "Texture" and "Lines make blood boil." Not surprisingly, they finally got a high rating of 9.3 on Douban.
During the broadcast of "Awakening Age", related topics have been on hot searches many times. In the scene in which Chen Duxiu sent Chen Yannian and Chen Qiaonian to France, two young people set off with no hesitation when they set off. Many viewers were crying and crying. I heard that there were more flowers to worship at the tombs of Martyrs Chen Qiaonian and Chen Yannian this year than in previous years. It can be seen that "Awakening Age" has awakened many young people.
On the special day of the 100th anniversary of the founding of the party this year, shouldn't such a high-quality work of contemporary and social significance be the best Chinese TV series?
Best Director Prediction: Zhang Yongxin "The Awakening Age"
The finalists for the best director of Magnolia this year are: Kong Sheng, Sun Molong ("Mountain and Sea"), Li Xue, Huang Wei ("Dajiang Dahe 2"), Shen Yan ("Golden Years"), Zhang Xiaobo ("Thirty That's it"), Zhang Yongxin ("Awakening Age").
Among them, Kong Sheng has been shortlisted for the Magnolia Best Director Award for the eighth time. Before that, he had won this award three times, namely, "A Family in Wenzhou" in 2013, "Langya List" in 2016, and "Big River" in 2019. . It's not surprising that he won the best director nomination again this year with "Mountain and Sea Love". After all, in the perception of many audiences, the behind-the-scenes creators of "Noon Sunshine" represented by him are all symbols of quality drama. .
However, this year's "Mountain and Sea Love" has to compete with its own drama "Dajiang Dahe 2", but also faces a strong opponent-"The Awakening Age". Although "Awakening Age" is a very serious and heavy major revolutionary historical theme TV series, it has its own unique aesthetic style. It is praised by netizens for its "film texture", and many shots have been intercepted and analyzed one by one. It is reported that the details of this play are also very sophisticated. The newspapers used in the play are all engraved one-to-one; the grape racks in Chen Duxiu's courtyard are all drawn from Hebei; more than three hundred scenes in the play are personally Design and build…
So even though "The Love of Mountains and Seas" is excellent, in general, Zhang Yongxin is more likely to win the Best Director Award with "The Awakening Age".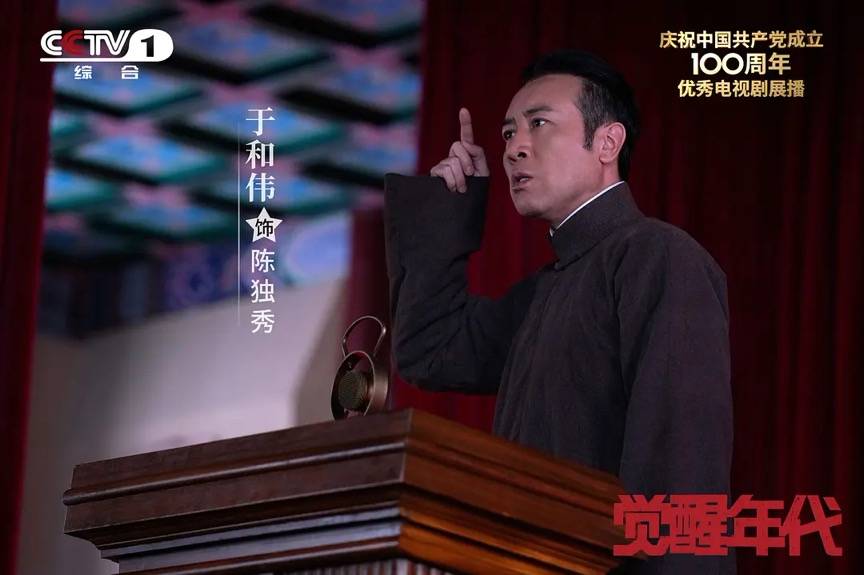 Best Actor Prediction: Yu Hewei ("Awakening Age")
The actors shortlisted for the best actor include Chen Jianbin ("Trident"), Huang Xuan ("Mountain and Sea"), Wang Kai ("Dajiang Dahe 2"), Yu Hewei ("Awakening Age"), Zhang Jiayi ("Zhuangtai") ").
Among them, Wang Kai and Yu Hewei have the highest voices.
Counting that time in 2019, this is the second time that Wang Kai has been nominated for the Best Actor in the Magnolia Award. Both times are the drama "Dajiang Dahe". First of all, from the perspective of the quality of the drama, the first Douban score of "Dajiang Dahe" is 8.8, and the Douban score of "Dajiang Dahe 2" is 8.9. It is a rare sequel that is more beautiful than the first work. Among them, the starring Wang Kai is indispensable. In the first part, he played Song Yunhui who is poor, persistent, and motivated, with the blood and hard work of young people who are born with calves and are not afraid of tigers. However, in "Dajiang Dahe 2", he used his low voice to set the tone for this work called "workplace black school". His words and deeds faded the youthful Song Yunhui's youthfulness and made him a mature and stable workplace. "Song Factory", at the same time, vividly interprets the complicated interpretation of the characters when they are in family relations and brother relations. There are obviously no fierce scenes, but the audience always feels the undercurrents, this kind of internal performance. He was nominated twice, maybe it was time to win an award, but the narrow encounter met Yu Hewei from "The Awakening Age".
Yu Hewei's acting skills have always been highly regarded, whether it's the heroic undercover agent Lu Yunpeng in "Drug Hunter", Cao Cao in "Military Division", the upright supervisory team leader in "Itinerant Inspection Team," or the absurdity in "Assassination of Novelists" The evil villain boss, each of his roles has left a deep impression on the audience, and Chen Duxiu, who played in "Awakening Age" this time, is no exception. The most powerful thing about Yu Hewei is the "firework" of the role. For example, Chen Duxiu has a mischievous side. After eating melon seeds, he likes to put the leftover melon seeds in front of Cai Yuanpei; Chen Duxiu is very particular about eating, on different occasions. When eating different foods, there will be different etiquette. These details that can reflect the character's personality have made Chen Duxiu, a historical figure, "live" in the hearts of young audiences. The barrage of "Awakening Age" expresses the audience's aspirations-"Who has never been young".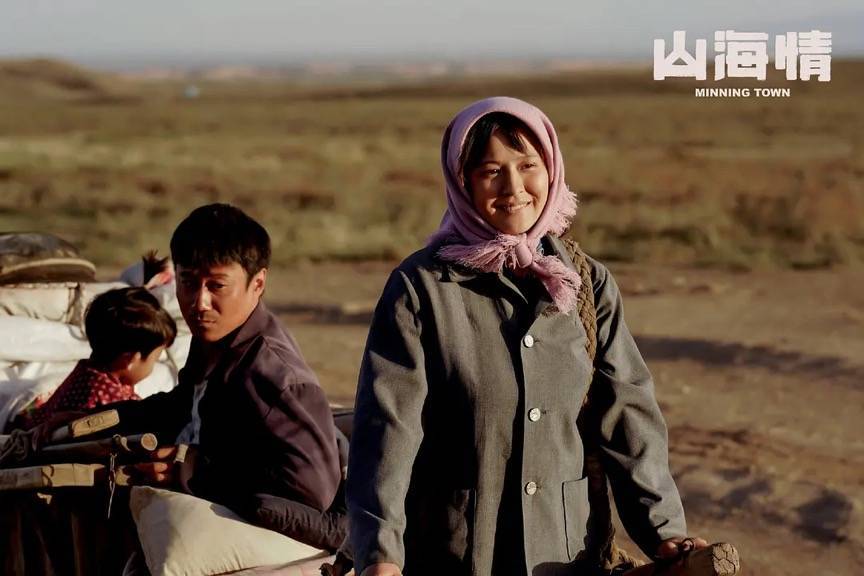 Best Actress Prediction: Reyza ("Mountain and Sea")
The actors who were shortlisted for the best actress include Ni Ni ("The Golden Years"), Reyiza ("The Love of Mountains and Seas"), Tan Songyun ("In the Name of Family"), Tong Yao ("Thirty Only"), Yan Ni ("Installation").
Among them, the loudest voices are Tong Yao and Reyza. Tong Yao plays the role of Gu Jia in "Thirty Only". As the name suggests, this role is a very family-oriented full-time wife. She not only manages the family in an orderly manner, but is also a god-assisted husband in her husband's career. A woman who is said to be perfect, still can't avoid the embarrassment of being cheated by her husband and being provoked by the mistress. Gu Jia didn't feel sorry for herself. She quickly rose to protect her children, tearing up the scumbag, slapped the mistress, and regained the initiative in life. She saw the audience's hormone soaring, which was very emotional.
The role of Gu Jia has stepped on the hot spot of women's "rising of independence consciousness". In addition, Tong Yao not only played the role of gentleness and considerateness as a housewife, but also has the decisiveness and decisiveness that women in the workplace should have, so it is highly praised and worthy of praise. Called the real "big heroine".
Reizha played the role of Li Shuihua in "The Love of the Mountains and Seas". This role is actually controversial as a heroine in terms of her position and appearance time. The contestant with the highest voice in the Magnolia Award for Best Actress. She played Li Shuihua, with her iconic red face, gray dress, a little tousled hair, and her attitude towards life with a smile forever, which moved the audience very much. In one of the scenes, she took her young children and her handicapped husband and walked for days and nights across the Gobi to arrive at the new emigration land in Jintan Village. She sang along the way, the kind of woman's struggle against the unfair destiny. The pursuit and longing for a new life have made many viewers cry.
Perhaps Reiza has fewer roles, but good acting skills do not necessarily have to be measured by the length of time.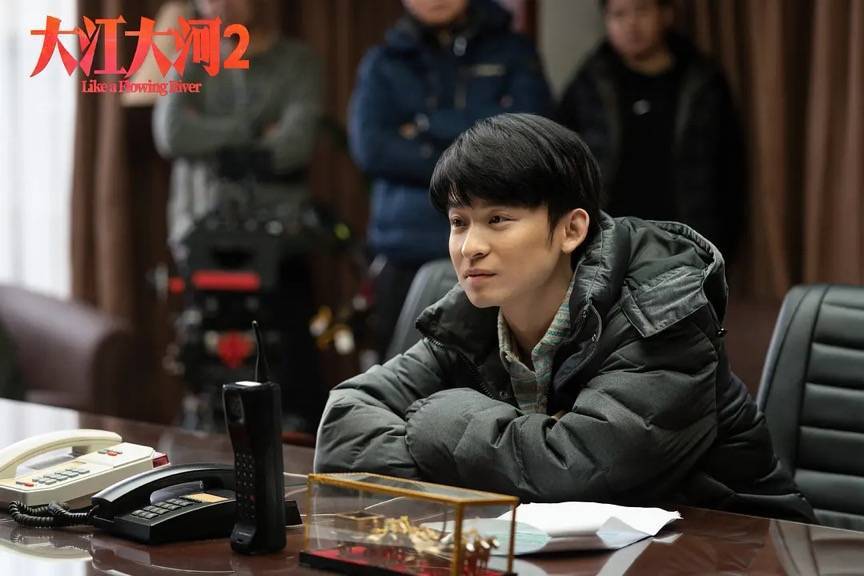 Best Supporting Actor Prediction: Dong Zijian ("Dajiang Dahe 2")
The actors who were shortlisted for the best supporting actor include Dong Zijian ("Dajiang Dahe 2"), Li Zefeng ("Thirty Only"), Ma Shaohua ("Awakening Age"), You Yongzhi ("Mountain and Sea"), Zhang Jiayi ("Shan Hai") situation").
Among them, the drama "Mountains and Seas" nominated two supporting roles, namely You Yongzhi and Zhang Jiayi. In contrast to his decent image in previous film and television dramas, You Yongzhi played a "thorn head" who loves to stir up trouble and shamelessly. The image of a farmer, when he squatted in the corner and chatted with the villagers about the family life, the earthy and simple taste is as real as the uncles everywhere in your village. Zhang Jiayi is not inferior, he is originally from Shaanxi, so playing this kind of role that needs to speak the northern dialect can be said to be easy to play, and at the same time gives the character his own unique charm, such as the scene in which he swears in his mouth. Many audiences got into this drama.
"Mountain and Sea Love" can be said to be full acting online, so it can get a high score of 9.4 on Douban, but this also has a problem. Everyone is excellent and all supporting actors. Who should be awarded?
In addition to the two old drama bones, many people are also optimistic about Dong Zijian. He played Yang Xun in "Dajiang Dahe 2". As a rural child, he wanted to become a self-employed boss. It was naturally full of hardships and ups and downs. Dong Zijian analyzed the complexity of Yang Xun to the audience. As he became more and more successful, but became more and more "black", many viewers expressed that they could understand him, but it would not affect him to hate him. This may be the highest evaluation of a character.
Dong Zijian, born in 1993, has been able to master such an extremely complex role with a very different experience from his own. He has already won, and he deserves such an award.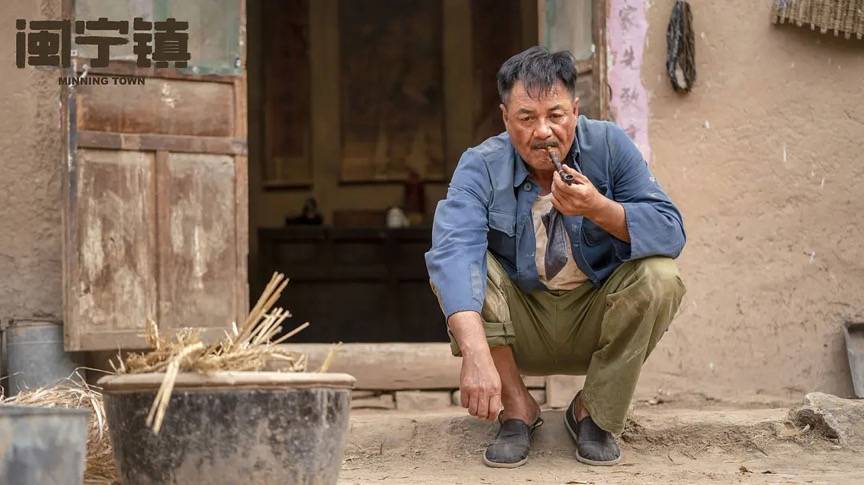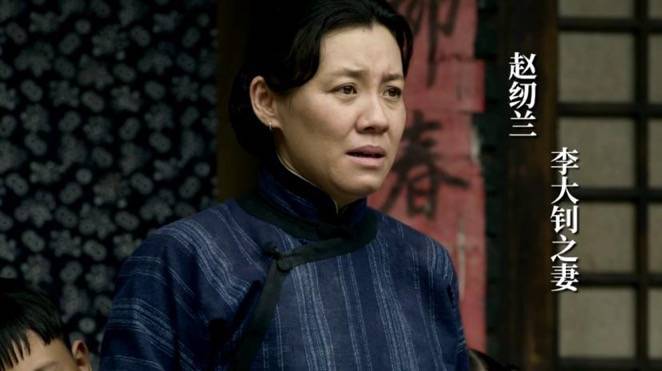 Best Supporting Actress Prediction: Liu Lin ("Awakening Age")
Actors shortlisted for the Best Supporting Actress in the Magnolia Awards this year include Huang Yao ("Mountain and Sea"), Liu Lin ("Awakening Age"), Mao Xiaotong ("Thirty Only"), Qin Hailu ("Installation"), Ren Min ( "Qingpingle").
Among them, Liu Lin and Huang Yao have the highest voices. It is not difficult to understand that among the five selected actors, Qin Hailu's role in "Installing the Stage" is actually not very strong, and many netizens may not know what role she played in it. Zhong Xiaoqin, played by Mao Xiaotong in "Thirty Only", is a good girl and has little room to play. As a new-generation actor in 1999, Ren Min performed very spiritually. Although the drama "Qing Ping Le" is not so popular, the love story of Princess Hui Rou and her servant Huai Ji in it has tortured many audiences. However, considering that the Magnolia Award prefers realistic dramas, Ren Min's hope of winning the award is relatively small, but for her only 22 years old, the nomination is already a great encouragement.
Huang Yao is a young actor in 1994 who played the role of a rural girl Baimai Miao in "The Love of the Mountains and Seas". She wears the iconic double braids and speaks fluent Mandarin. His face is full of stubbornness and hard work. The migrant girl who works in farming is very good at portraying. But Liu Lin shouldn't be underestimated. She played the role of the pungent "Big Lady" ("Knowing If You Know It Should Be Green, Fat, Red and Thin"), but also the role of a single mother with a strong desire for control ("The Hidden Corner" Zhou Chunhong) At the same time, in "The Age of Awakening", she once again played the role of Zhao Renlan, a rural woman she is quite good at. This kind of role seems to be carved on Liu Lin's body, and she is already very vivid without exaggerating performance.
So both are strong competitors, but Liu Lin has a better chance of winning.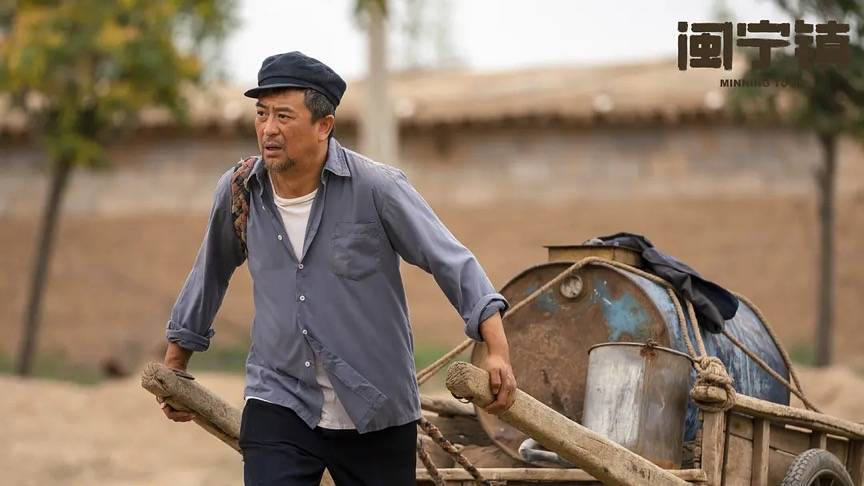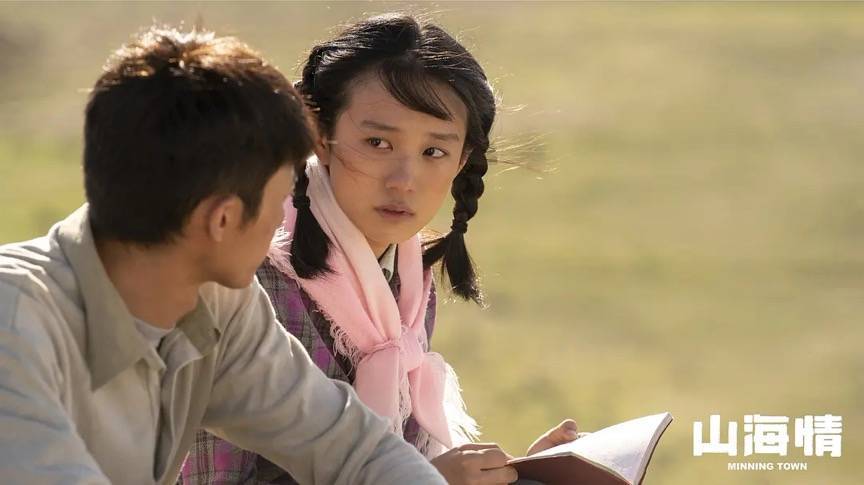 Best Screenplay (Original) Prediction: Long Pingping "The Age of Awakening"
The shortlisted for the Best Screenplay (Original) of the Magnolia Award are Long Pingping, "The Age of Awakening", Pu Wei, Huang Chen, "Secret and Great", Shui Qianmo, Wang Xiongcheng "In the Name of Family", Wang Sanmao, Wei Xi , Xiao stubborn, Leizi, Lena, "Mountain and Sea Love", Zhang Yingji, "Thirty Only".
Among them, Long Pingping has the highest voice. His "Awakening Age" has both solid historical knowledge and interesting details, which made historical figures "live". He is able to do this, naturally, he cannot do without his knowledge reserve. It is reported that he himself is doing research on party history. The script of "The Awakening Age" was written for 7 years, and the play was shot for nearly 3 years. Can you not produce good works?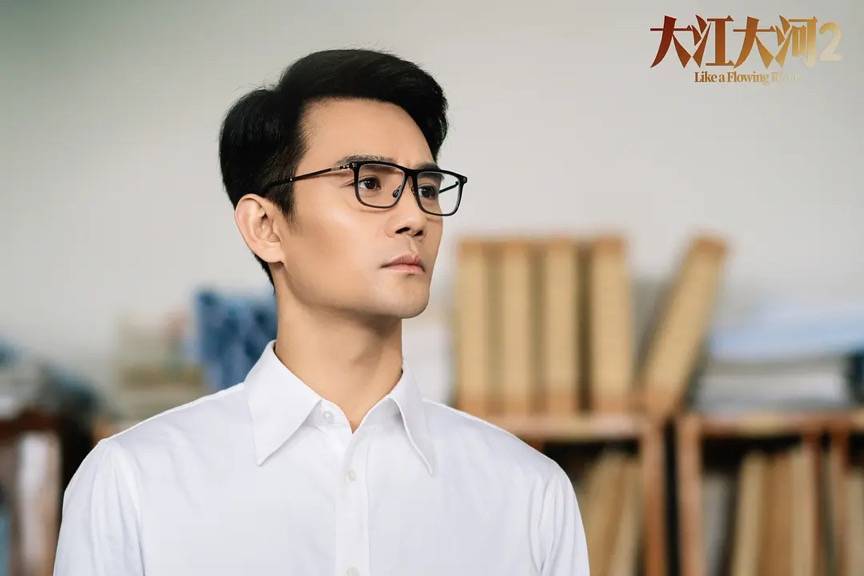 Best Screenplay (Adaptation) Prediction: Tang Yao "Dajiang Dahe 2"
The shortlisted for the best screenwriters (adapted) are Jia Dongyan's "The Wind", Ma Xiaoyong's "Installation", Qin Wen's "Golden Years", Shenrong Lu Zheng's "Trident", Tang Yao's "Dajiang Dahe 2".
In 2019, Tang Yao and another screenwriter Yuan Keping won the Magnolia Award for Best Screenplay (Adaptation) for the first part of "Dajiang Dahe", but because of the "Dajiang Dahe 2" as a sequel, not only did they miss the "sequel" On the contrary, the curse of "Blatch the hip" is better than blue, and the word-of-mouth is better than the first one. The credit of the screenwriter is definitely indispensable, so I am optimistic about him this time.Return to Sohu to see more
.