Updated by MalloDelic, on January 28, 2020 at 4:07:21 p.m.
The prices displayed on the site differ from those transmitted by press release. A clarification should quickly reach us, but note that the prices indicated in the article are those of the official site
Expected on iOS, Android and Nintendo Switch in February, the Pokémon Home will allow players to group their Pokémon from 3DS games (via Pokébank), Pokémon GO and Switch episodes.
Until today, the price of the Pokémon Home premium service was unknown, which has just changed. Indeed, the Official page of the Pokémon site has been updated and now displays the different prices and the prices associated with them. So, the Premium subscription will cost: € 2.99 for one month, € 4.99 for three months, and € 15.99 for one year whole. As you know, the service will also have free access, causing a difference in the features offered.
As a reminder, pokémons from versions other than Pokémon Sword / Shield cannot be transferred into the game only when they have been integrated by Game Freak into the Galar Pokédex. Note that the exact launch date has not yet been released.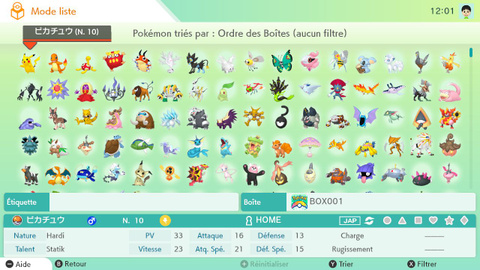 With Pokémon Home, players will have four ways to trade:
Miracle Box: You place a pokemon there, and it will be randomly exchanged with another player, even when the application is not running.
Global Trade System (GTS): Exchange system to indicate which pokémon is wanted.
Group exchange: Each group can contain up to 20 people. Exchanges are free of charge, but you will need to be Premium to create a group.
Exchanges between friends : Classic trading system with players added to the Pokémon Home friend list.
The Pokémon Company also specifies how the National Pokédex works. Thus, any pokémon deposited in Pokémon Home will be saved automatically, knowing that the Dynamax and Gigamax forms will also be saved. Finally, the mobile version of the application will allow players to receive Mystery Gifts.
Pokémon Sword / Shield reveals its extension pass
Through MalloDelic, Journalist jeuxvideo.com
MP