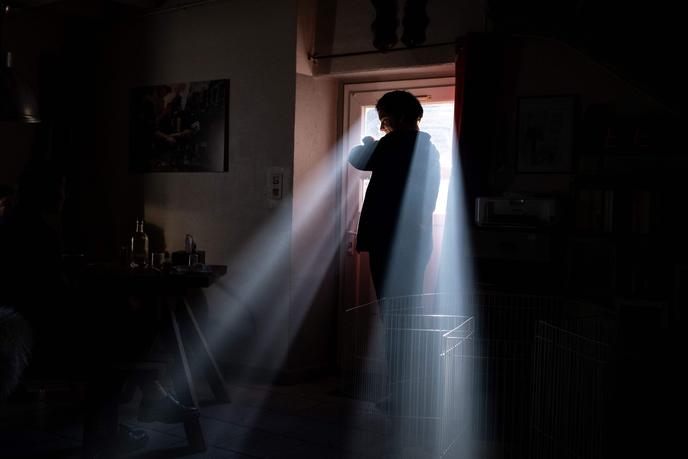 Confinement is poorly combined with home care for mental disabilities. On April 2, World Autism Awareness Day, Emmanuel Macron made a first gesture to the tens of thousands of families facing this ordeal, announcing a relaxation of exit conditions "For people with disabilities and their companions".
Autistic disorders, attention deficit disorder with or without hyperactivity (ADHD), intellectual disability, psychiatric impairment: for all those who meet "A worsening of their troubles due to confinement", the outings are no longer limited to one hour, nor constrained to the perimeter of a kilometer, nor regulated in their frequency and purpose. The usual certificate of displacement remains in place, but instructions are given to the prefects and the police of a specific consideration.
Saturday April 4, during a press point with the Minister of Health, the Secretary of State for the Disabled, Sophie Cluzel, went one step further by announcing the organization of "respite" solutions for families: home guards, as well as a temporary reception for disabled people, if necessary, for periods of 7 to 14 days renewable. But these measures will not solve all the problems facing these homes, which have faced since mid-March the closure of the educational medical institutes (IME) and other day care facilities.
Read also
Coronavirus: what is containment for?
Invisible classic confinement
Julien, a nonverbal autistic, usually spends three-quarters of his days in an educational center. This one having closed because of Covid-19, his parents had to adapt. For the 14-year-old, who does not sit still and can not take care of himself, conventional confinement was unthinkable. "High dose sport is his medicine, emphasizes his mother, Magali. But on the street, he can't help but touch or even lick everything that is within his reach … So I take the car and take it to the forest, it's less risky. " Even before the confinement conditions were relaxed, Magali had asked for a medical certificate so that her son could go out several times a day, beyond the regulatory perimeter.
According to estimates by the State Secretariat for the Handicapped, 65,000 children and 30,000 adults who are usually on day care in medico-social establishments have returned home. In addition, around 51,000 children usually benefit from a Sessad-type mobile device (special education and home care service) for their education and rehabilitation. Part of the care is sometimes provided at home or at a distance. But it becomes a little more difficult every day for many of these helping families to manage isolation without the usual care of medico-educational centers and specialized educators.