The latest update v44 of the Meta Quest adds a series of options on video recording, parental controls and application locking.
On the side of recording and mirroring improvements, options can be enabled by going to experimental settings. Just click on "advanced camera settings". A new window opens and options appear to choose the degree of stabilization of the image, to pass to a definition Full HD 16:9 (landscape) or 9:16 (portrait), or even set the number of frames per second or the level of compression. Note, to change these settings later, go to System > Camera > Experimental.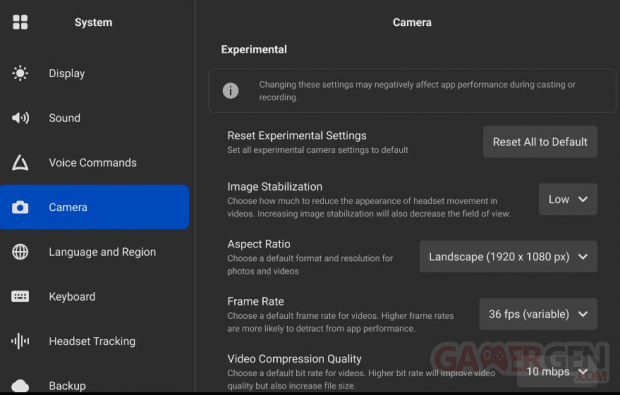 However, trade-offs will need to be considered.. Who says strong image stabilization means reduced field of vision, who says high frame rate means possible slowdown of applications, and finally who says lower compression means large file size and risk of lag.
Apart from video recording, other functions have been improved. The first will perhaps (we can hope) reduce the number of small children during our multiplayer sessions, it's parental control. From now on, it is possible to deactivate the developer mode and thus prevent the most deceitful children from installing APK without our knowledge.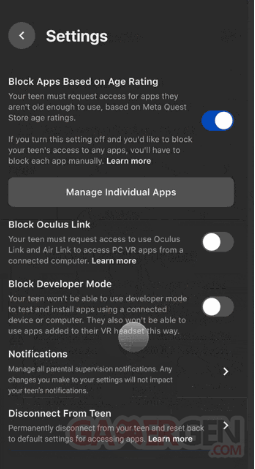 Speaking of apps, it will also be possible via the functionality APP Locks associate an unlock pattern for each application or a single pattern for all.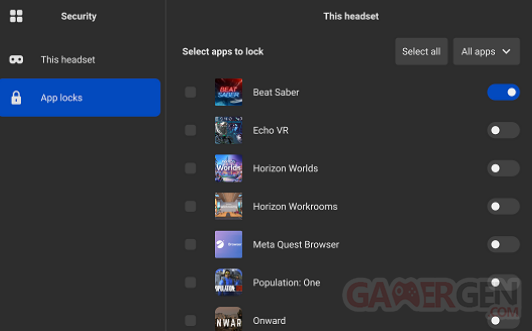 As always, if you still don't have your headset in V44don't worry, the updates are done in groups and in waves, as stated in thenext article.
If you haven't taken the plunge yet, you can treat yourself to a Oculus Quest 2 chez Boulangerthe Fnac, Darty or Amazon for €449.99. You can also find good PCs for gamers there.