2023-09-27 02:18:00
The presidential candidate of La Libertad Avanza, Javier Mileymet today with the United States ambassador to the country, Marc Stanley.
"Thank you, Deputy Milei, for this interesting conversation about Argentina and the US", the North American diplomat posted on social networks shortly after the meeting, where he also shared a photo of the two shaking hands.
The topics discussed during the talk between the libertarian and the North American diplomat were not made public, but the candidate for president maintained on several occasions that, if he reached La Rosada, his international allies would be the United States and Israel.
Milei seeks to strengthen ties with the United States
Milei had also anticipated that if he wins on October 22, his first official trip as president will be to those two nationssince they are the countries with which it will seek to strengthen close relations.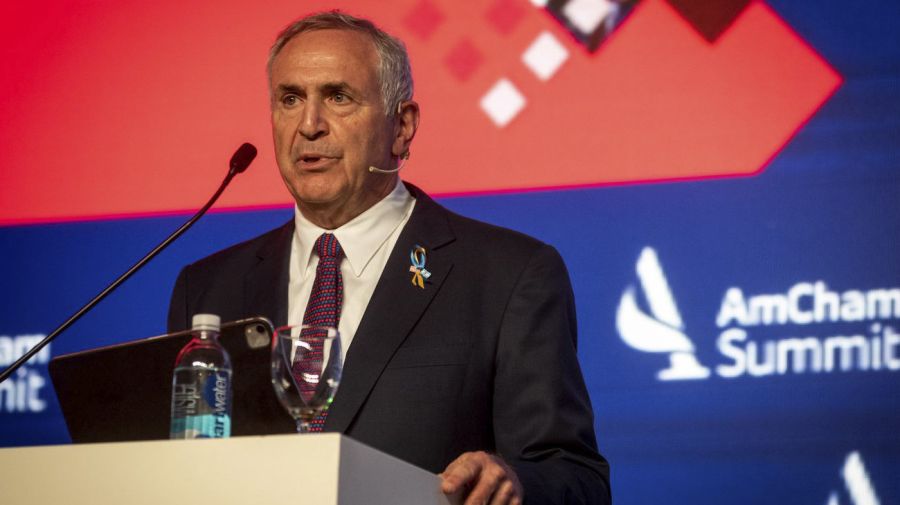 After the primary elections, the economist traveled to Miami and then to New York, but he did not maintain an official agenda, since his stay in those two cities was to visit friends and family. In addition to resolving personal issues.
Marc Stanley: "I am optimistic about Argentina, despite its economic challenges"
This was the first photo that the diplomat got with the presidential candidates after his post-PASO invitation, given that the candidate of the Left Unity Front (FIT-U), Myriam Bregman, had already rejected the invitation.
"We do not believe that those of us who are presidential candidates in our country should debate our proposals with diplomatic representatives from other countries," said the leader in a letter sent to the representative of Joe Biden's government.
ED
1695781467
#Milei #met #Marc #Stanley #United #States #ambassador #country