Install the Sina Finance client to receive the most comprehensive market information the first time →【download link】
Original title: Many countries relax travel restrictions on Greece, experts suggest that Greece further unblock
China News Service, June 10, according to the Greek "China Greek Times" report, on the evening of June 9, local time, the Greek National Public Health Organization announced that there were 890 new cases of new coronary pneumonia patients in Greece in the past 24 hours, and a total of 412,420 cases have been diagnosed; There were 15 new deaths and a total of 12,346 deaths.
  The expert committee "relaxed" the restrictions
The Committee of Health Experts, which provided advice on anti-epidemic measures to the Greek government, held a meeting on the 9th to discuss matters concerning further relaxation of restrictions.
According to the results of the discussion, the committee's recommendations include postponing the curfew from June 12 to 1:30 in the morning, and plans to completely lift the curfew from July 1; starting from July 1, they will participate in every event. The upper limit of the number of people at the wedding was raised to 300; after 50% of the nation's population were vaccinated, trade fairs were allowed.
  The government considers launching a mandatory vaccination program
Greek Prime Minister Mizotakis hinted on the 9th that the government may force healthcare professionals and nursing home nurses to be vaccinated against the new crown.
Mizotakis said the government is considering mandatory vaccination for people working in hospitals, clinics and aged care facilities. In addition, he also said that it is not ruled out that "No Corona Restaurant" and "No Corona Bar" may appear from the fall.
  Many countries relax travel restrictions on Greece
The U.S. Centers for Disease Control and Prevention (CDC) announced on June 8 that the agency has relaxed travel recommendations for 61 countries and regions, including Greece, France, Canada, Russia, Spain, Italy and other countries. The fourth level is lowered to the third level. The third level means that the CDC recommends that U.S. travelers must be fully vaccinated before traveling, and travelers who have not been vaccinated should avoid unnecessary travel to the country.
In addition to the United States, Denmark has also decided to lift travel restrictions on Greece. The Danish Deputy Foreign Minister Rasmussen said in a recent meeting with Greek Tourism Minister Theoharis: "The Danish government has decided to lift restrictions on Danish citizens who wish to travel to Greece. In the next few days, Danish citizens will be able to Free travel to the Peloponnese peninsula in Greece. After that, starting on June 26, Denmark will remove restrictions on citizens going to all tourist destinations in Greece."
In addition, British Ambassador to Greece Kate Smith also said on the 8th that it is expected that the UK will soon include Greece in the green list of low-risk epidemics. (Cai Ling)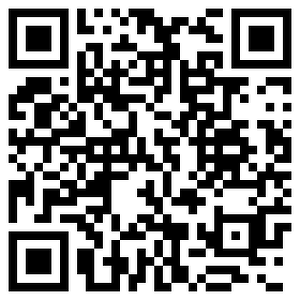 Massive information, accurate interpretation, all in Sina Finance APP
Editor in charge: Wang Shanshan
.