News from 08/01/2021
The Eisbachtaler Sportfreunde also want to make their financial contribution to the flood victims and at the same time also collect donations for the family of their youth player Jascha Zey, who suddenly died on July 28th.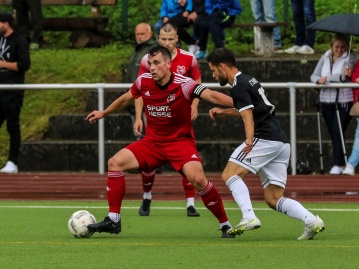 Nentershausen. After the sudden death of the youth player Jascha Zey, the originally planned benefit game for the benefit of the flood victims will quickly turn into a benefit evening with two encounters on Friday, August 6th.
First of all, at 6 p.m. in the Eisbachtal Stadium in Nentershausen, the two U19 teams of the Eisbachtaler Sportfreunde and the JFV Dietkirchen / Offheim face each other. Jascha Zey was active for both clubs in his young career, so it is important to the teams to be on the pitch for their deceased teammate and to collect donations.
After the test of the two A-youth teams, the top division team of the Eisbachtaler and football Hessen division TuS Dietkirchen and coach Thorsten Wrsdrfer face each other on the artificial turf in Nentershausen. Both teams want to put themselves in the best formation one week before the start of the season in the service of a good cause and also want to collect donations. The game starts at 8 p.m.
There is no entry fee for both games, instead donation boxes will be set up. In addition, the proceeds from the sale of food and drinks in the stalls on the artificial turf will benefit both the flood victims and the family of the late Eisbachtal youth player Jascha Zey. (PM)
---
More on the topic: Events

Become a fan of the WW-Kurier.de local edition Montabaur on Facebook!

.