At the time when Activision Blizzard (Activision Blizzard) was caught in a workplace sexual harassment prosecution, foreign media discovered that the California government unit "Department of Fair Employment and Housing" (DFEH) had already done so much earlier. Issued a notice of litigation to another well-known game manufacturer, Riot Games, the developer of "League of Legends".
According to DFEH's FebruaryOfficial press release, DFEH and the Division of Labor Standards Enforcement (DELS) filed a lawsuit against Roit Games for violating multiple labor laws, including allegations of gender discrimination in recruitment, salary and promotion decisions, as well as allegations of sexual harassment and retaliation against employees. And solicit more relevant information before making a formal report.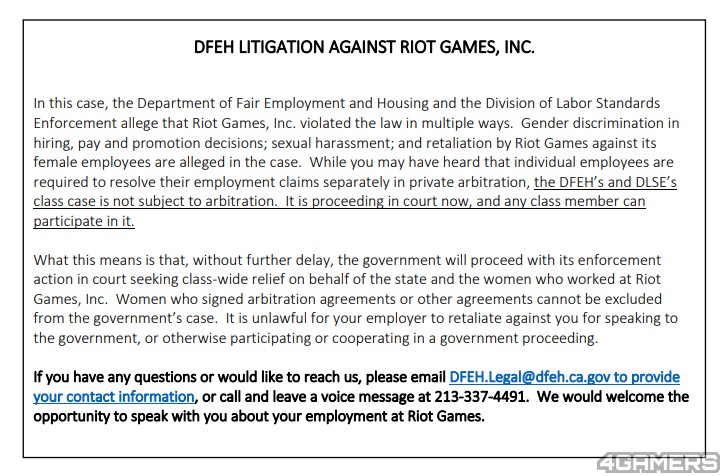 Riot broke out in 2018Collective strike, To report to the senior management of the problem of sexual harassment and gender discrimination in the workplace, and many employees have lodged a complaint. At the end of 2019,Riot reached a settlement with the plaintiffs and will pay $10 million in damages , But in February 2020, the plaintiff proposed a new amountUp to 12 billion U.S. dollars。
The issue of gender discrimination within Riot Games was first reported by foreign media Kotaku An interview with insiders in 2018 revealed that Riot also had a "bro culture" and the supervisor used sexist terminology. A former employee, Jessica Negron, filed a lawsuit in September, and also accused a male supervisor of Riot of using pornography in the workplace, drugging and sexually assaulting other Riot employees.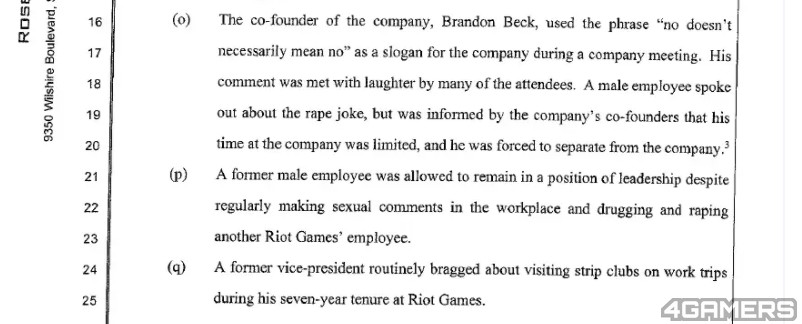 According to foreign media PC Gamer He pointed out that since the increase in compensation, the lawsuit between Riot and its employees has been handled by Genie Harrison Law Firm, and the firm also confirmed that the case is still in progress.
With the outbreak of the California government DFEH's prosecution against Activision Blizzard, overseas communities have also begun to pay a lot of attention to the workplace working environment of major game companies, and this happened in March this year. Riot CEO involved in sexual harassment scandal, Dell e-sports brand Alienware terminates cooperationNews.
.