REPORT – Faced with recent provocations from Ankara in the region, this Dodecanese island relives the escalation of 1996 when the Turks hoisted their flag on the neighboring islet of Imia.
By Alexia Kefalas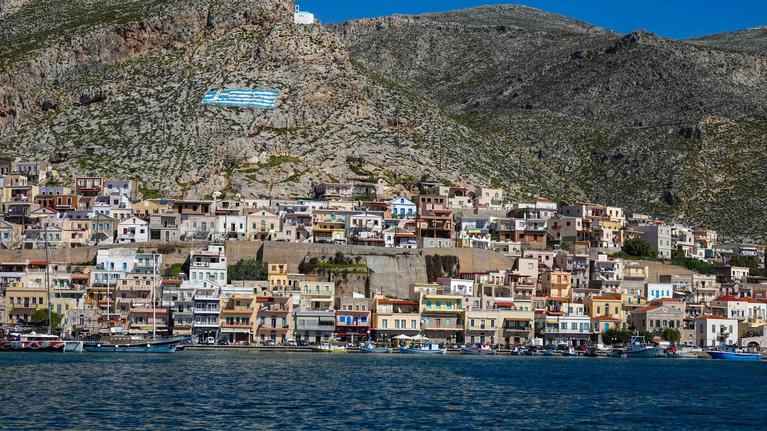 Arriving at the port of Kalymnos, located between the popular Kos and Rhodes, blue and white dominate. These colors are all the more striking because they do not appear on the houses, with their rather lively tones, unlike the other islands, where lime white and Matisse blue shutters are the rule.
No, on the mountainous Kalymnos, these colors are displayed on the Greek flag which is essential everywhere: in cafeterias, shops, and including on the two mountainsides which surround the port. "The Greeks do not do the same when the government asks them to hoist the flag on their balcony on National Day!" a Greek tourist is surprised upon discovering the island. Angelos Olympitis, manager of the Olympic hotel, goes even further. "I painted a huge flag on the roof of my hotel, so that the Turkish fighter planes, which constantly violate our air space, are blinded. At first, everyone thought I was crazy. And then everyone got
.