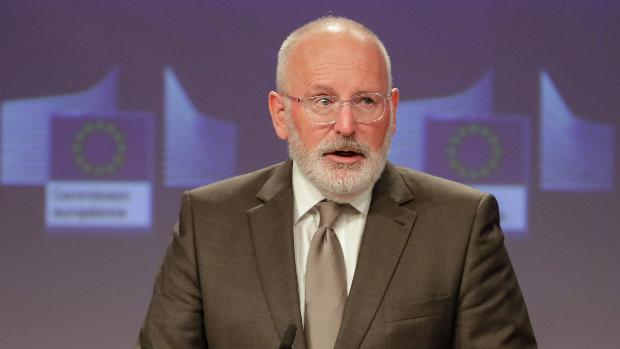 The Vice President of the European Commission (EC), the Dutch Frans Timmermans, tells the United Kingdom that "he will always be welcome" if he decides to return to the EU after the "brexit", in a "love letter" to this country published this Thursday in "The Guardian."
In the text, Timmermans explains that he feels that the United Kingdom has been part of him since he went to a British school in Rome, so he writes as "an old lover", who knows "the strengths and weaknesses" of the British.
«I know you can be generous but also miserable. I know you think you are unique and different. And of course you are in many ways, but perhaps not as much as you think, "he says.
For the politician, the entire European Union (EU) is like a family, where each member has its own particularities and differences, which in the best moments make them more "peaceful and prosperous" and in the worst "they are manipulated to instill fear, spread superiority and face one member with the other ».
In his "letter," Timmermans says he "breaks his heart" that the United Kingdom has chosen to leave the community family and anticipates that the country will always doubt this decision, as he did before from his membership in the EU.
He considers that it would have been better if he remained in that indecision and that it was not necessary to "force the matter", because, in doing so, the United Kingdom has inflicted "unnecessary damage" and also the rest of the block.
In spite of everything, the vice president of the Commission is comforted thinking that "family ties can never be cut off" and will be maintained even after leaving the country of the European club on January 31. "We are not leaving and you will always be welcome to return," he concludes. . (tagsToTranslate) letter (t) brussels (t) united kingdom (t)