Amazon and Microsoft are each worth more than $ 1 trillion on the stock exchange and are fierce competitors in the cloud business. Market leader Amazon feels disadvantaged when it comes to placing a billion dollar order for the Pentagon. A court agrees.
The U.S. Department of Defense's major cloud order to Microsoft has been temporarily suspended because of competition lawsuit from Amazon. The competent court granted an application for an injunction from Amazon. Because of the award of the ten billion dollar contract to Microsoft, a bitter dispute has been going on for months between the Amazon company of the richest person in the world, according to «Forbes», Jeff Bezos, and the US government.
"We are disappointed with today's decision and think that the actions in this lawsuit will unnecessarily delay the defense ministry's modernization strategy," said a ministry spokesman. The military was thus deprived of "much needed" resources. However, the Pentagon is confident that it will ultimately win the contract with Microsoft.
Bezos and Trump in the permanent clink
Amazon filed a lawsuit in November. The group believes that it was not awarded the contract due to "undue pressure from President Donald Trump". This was the "most plausible" explanation for several "obvious, inexplicable" technical errors that led to the award to Microsoft, the Internet company said in December. Trump and Bezos have been crossed for a long time. One reason: The Amazon boss owns the government-critical newspaper "Washington Post", which Trump is a thorn in the side.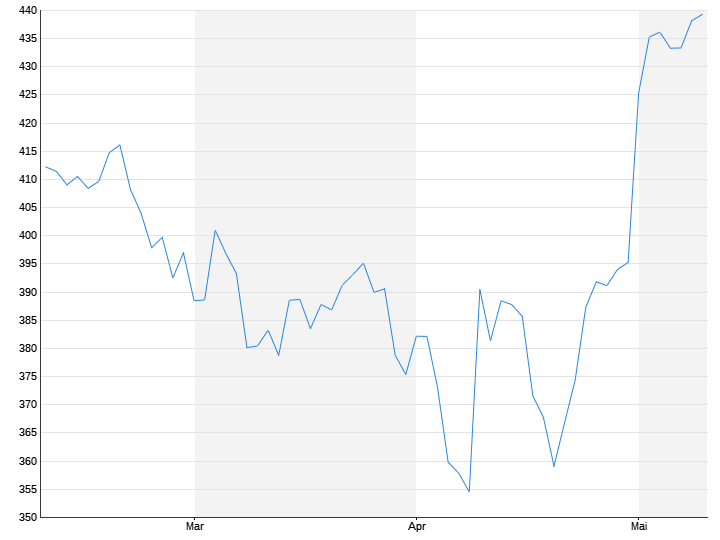 Amazon's lawyers want the award of contracts to be reviewed and decided again. Most recently, they had even asked Trump to force him to testify under oath. "There is a lot at stake: the question is whether the President of the United States should be allowed to budget the [Verteidigungsministeriums] for his personal and political goals, "it said in December.
Amazon's web platform AWS is the clear market leader in the lucrative cloud business with IT services and storage space on the Internet and had long been the clear favorite for the Pentagon order.
,