Game news Overwatch: crossplay soon to be activated on all platforms
While players are waiting for Overwatch 2, it is still possible to play Overwatch. If the game is now complete in terms of content, it still offers new features. 5 years after the title's release, players will soon have the opportunity to come together.
Blizzard is indeed coming to announce the upcoming implementation of cross-play in beta across all platforms, while unifying the Battle.net Friends List, which now ignores regions except China. This means that the players PlayStation 5, Xbox Series X/S, Switch, PlayStation 4, Xbox One et PC will soon be able to play together at Overwatch, regardless of their support. However, Blizzard says it will not for the moment no cross-progression, and that it will not be possible to find its data on other media. However, teams are currently working on this feature.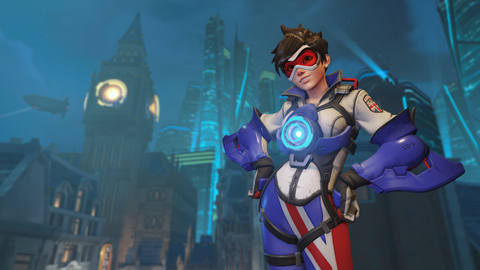 It's also important to note that all console players will need to have a Battle.net account linked to their machine in order to use the feature. Cross-play is coming soon in all game modes except competitive mode, but, by default, console players will stay with console players. It will be up to everyone to disable or not this parameter, knowing that a console player who wants to play with PC players will be placed in PC matchmaking, and that PC gamers cannot turn off crossplay. Finally, and to celebrate the imminent arrival of cross-play, Blizzard announces that it will offer a golden chest to all players.
To read also
Through MalloDelic, Journalist jeuxvideo.com
MP