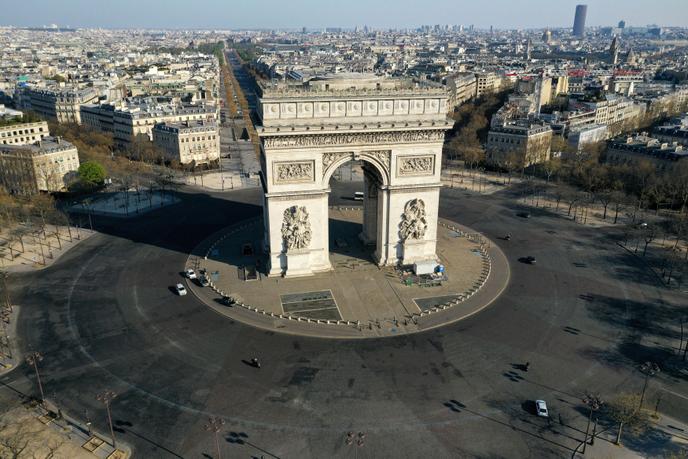 How can you handle the shock better? How to bounce back from a disaster like coronavirus? At Paris City Hall, while preparing for the most urgent and anticipating the deconfinement, the outgoing elected Anne Hidalgo and her team begin to learn the lessons of this test. "What is the next world: just a return to the old, or something else? The mayor asked us to think about it very freely, and we're spending a lot of time on it, " testifies a member of his cabinet.
Some avenues could emerge quickly. To avoid further contamination, some people imagine for example installing hydroalcoholic gel dispensers everywhere, especially in bus shelters, "As we did with defibrillators". Similarly, in cafes, should a distance of one meter be imposed between the tables? But at the price of a square meter, will coffee makers survive it? Other questions, much broader, concern urban planning, housing, the homeless …
Article reserved for our subscribers

Read also
Coronavirus: "In Paris, epidemics have always been used to stigmatize modest populations"
"In reality, this is our whole strategy of resistance to crises that we are updating, to take into account what we learn from it and to better arm ourselves in the face of the next ones", says Sébastien Maire, the "Mister resilience" of the Town Hall.
An anti-disaster plan in 2017
In 2017, thanks to a proposal for financial support from the Rockefeller Foundation, Paris was the first French city to officially adopt a "resilience strategy", voted by the municipal council, and to appoint within administration a "senior resilience officer". At the time, it was a matter of preparing for attacks, floods, floods, heat waves or even massive strikes, rather than health problems. The word "pandemic" still appeared in Anne Hidalgo's speech.
The 2017 plan included no less than 35 more or less concrete actions. Some have been launched, in particular the organization of schoolyards in cool islands by removing the bitumen, or the training of volunteers in "gestures that save". Many others remained in the planning stage, such as that aimed at "Provide psychological support to the whole population in the face of shocks". However, it would have been useful in this anxiety-provoking period.
Article reserved for our subscribers

Read also
"This health crisis is an opportunity to think about the city for a quarter of an hour"
"The work we are doing serves us today", says Célia Blauel, the environment assistant. The town hall, for example, has mobilized its network of citizens in solidarity, the "Paris volunteers", to take daily news of the elderly or post prevention messages in the halls of buildings.