The redesign in progress of Premiere Pro does not stop the arrival of new features. Adobe delivers today a significant update of its video editing software which becomes optimized for the Apple Silicon architecture.
Compared to a comparable Intel MacBook Pro, Premiere Pro is 50% faster at launch, 77% faster to open projects, or 16% faster to save projects on a MacBook Pro M1. By taking advantage of the Neural Engine, Adobe Sensei functionality is also greatly accelerated. The scene edit detection (which helps in automatically fetching mount points without having to step through footage manually) runs almost three times faster on a MacBook Pro M1 than on an Intel model.
Whether you have a Mac M1 or an Intel Mac, the update introduces a automatic transcription : Premiere Pro takes care of itself adding the corresponding subtitles to the words spoken in the video. Thirteen languages ​​are supported, including French.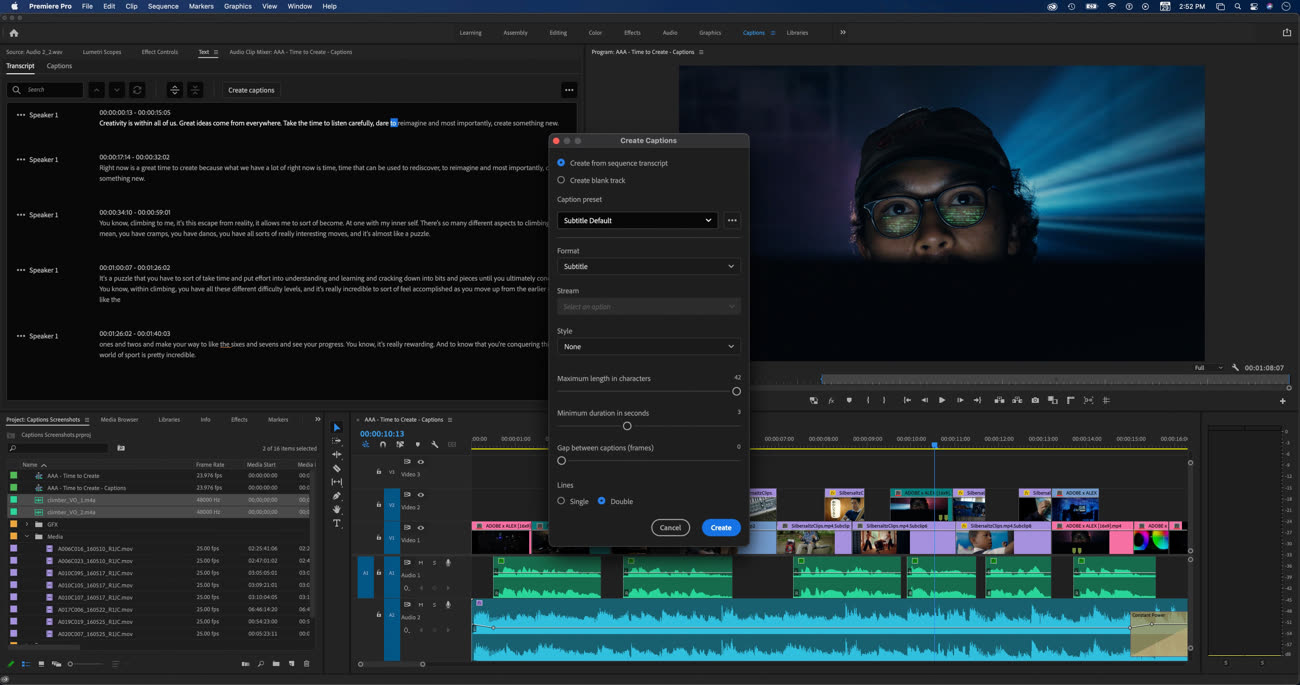 We have of course the possibility of modifying the transcription to correct words which would be poorly recognized by Adobe Sensei, just as we can modify the style of the captions. The application can identify the different speakers, thus simplifying the work of subtitling.
Premiere Pro 15.4 also marks the end of support for CUDA and OpenCL graphics rendering on macOS. Adobe is now focusing on Metal.
.