On 29 April 64, Thai League Company Limited held a training course on club licensing (Club Licensing) in an online format. To clubs participating in the 2021 Thailand Major League season by a club license. It is essential to a club in professional playing. If the regional winning team does not qualify, Club Licensing will not be eligible to play in the Thai League 3.
For this training It was honored by Mr. Warongvisai, secretary of competition management, Thai League Company Limited, as the president, along with speakers from Thai League Co., Ltd. and member clubs interested in participating. Which all content can be downloaded at http://bit.ly/CLTA2021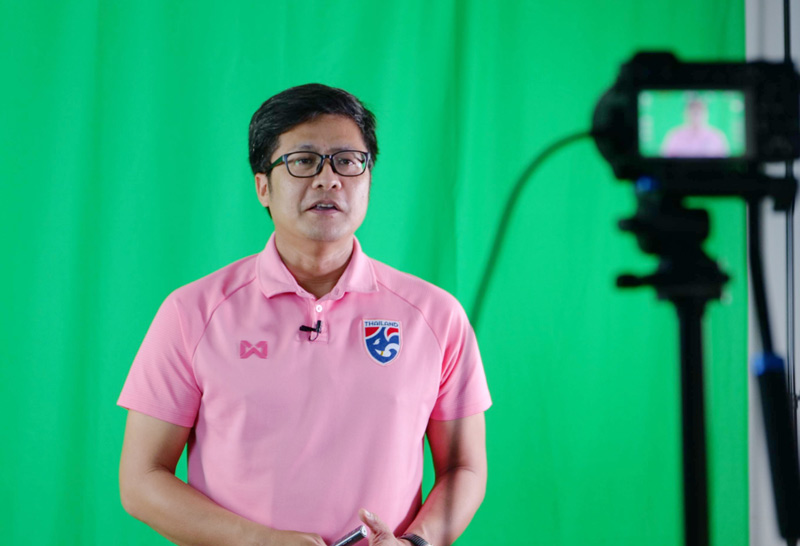 Mr. Warong said that about the club license. It is important That AFC has taken as a guideline for raising the level of professional football in each country. To be equal in the past in the league in each country There are different standards, however, for each country club. Must get involved From the AFC competition Champions League, which has a good field Well structured Have good management Must play with the developing club Which may have different standards Until it brings a comparison
Mr. Warong added that the AFC accepted the policy from FIFA that There must be a standard set. In order for teams from each national league to meet the same standards, the AFC organizes training to provide information in every country and provide guidance on this matter. To achieve the development of standards of clubs in professional football leagues from all countries. To have the same standard across Asia "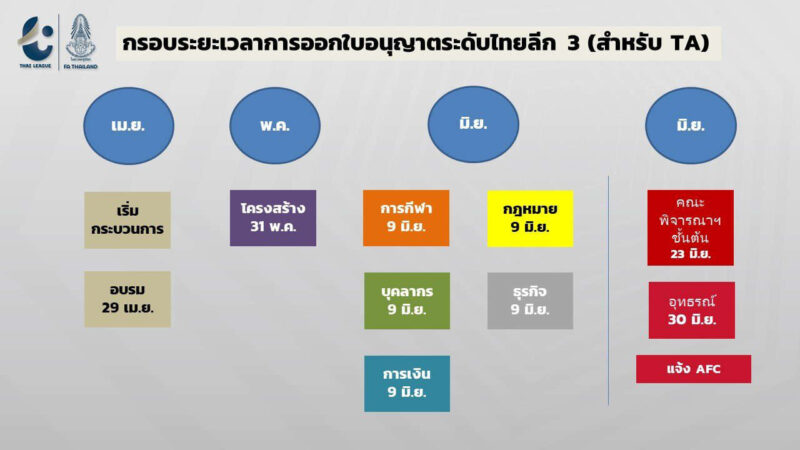 "We will have the relevant staff to provide knowledge about the club's license in 6 areas: sports conditions, personnel conditions, legal conditions, financial terms, business conditions, conditions. Club structure Which in the matter of details Staff who have always worked on these matters Will come to educate everyone To clarify the importance of getting a club license. "
Mr. Warong added that It's not just a matter of method But including the concept of thinking The source of the preparation of this matter that we do it for. We don't just do it for promotion. And passed competition standards only But we do this together to develop the football of our home to a high standard. If we want the club to develop But we do not seek new knowledge It is difficult to make our home league a better standard.
"Today our home league is in the top 10 in Asia, but that's not enough. We would like to see the images that the fans have had with the club. Because the club has a high standard I believe the issue of club licenses is one of the answers. That will help us develop the club to that point. "
The organization of club licensing training for clubs in the Thailand Major League is organized to provide knowledge on various issues. Related to the matter of the club license And to educate interested clubs Or clubs that may be eligible to be promoted to play in the Thai League 3 by the criteria for a club license (Club Licensing) for teams that have the right to promote to Thai League 3 consisting of
1. Sporting Criteria, such as a club or academy youth development program, including a complete athletic structure.
2. Field Structure Guidelines (Infrastructure Criteria) such as standard of the stadium, various facilities, security plans, utilities.
3. Personal and Administrative Criteria, such as having staff in each department as specified by the AFC.
4. Legal Criteria such as a letter of acceptance of various regulations, corporate documents of the club.
5. Financial Criteria such as balance sheet and financial statement certified by auditors, no accrual of football player, personnel, taxes, future financial plans.
6. Business Criteria such as business plan, marketing and promotion activities, club products, rough budget. For business use
In addition, the Thai League has set a time frame for submitting documents. Regarding club licenses For teams that want to promote to the Thai League 3 as follows: 1. Field structure (Infastructure Criteria) must submit documents by May 31, 2021.
2. Sporting Criteria, Personal Criteria, Legal Criteria, Finance Criteria, and Business Criteria must submit documents by June 9, 2021.