DECRYPTION – Experts favor the trail of a jihadist attack despite the lack of demand.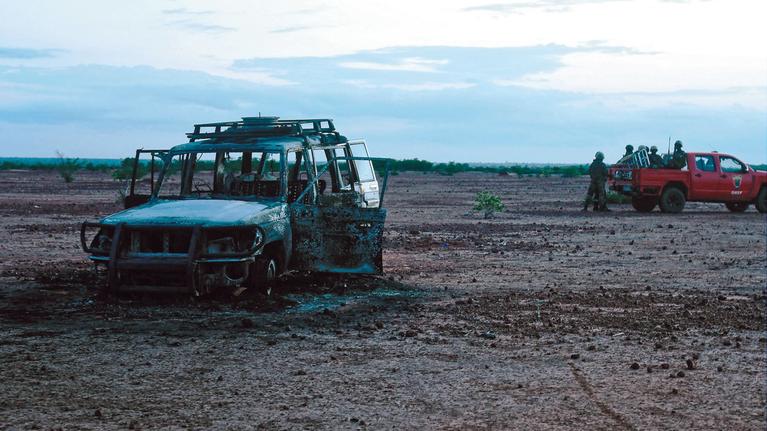 The assassination of seven aid workers, including six French people, and a Nigerien guide on Sunday near Niamey leaves many questions unanswered. The country has been plagued since 2010 by jihadist attacks first from neighboring Mali, then who found local relays. Niger is also targeted in the south by Boko Haram terrorists operating in Nigeria.
● What happened?
The exact circumstances of the murder of eight people, including six French, remained unclear on Monday. The bodies of the victims were discovered Sunday in Kouré, 65 kilometers south of Niamey, not far from a reserve known to house the last giraffes in West Africa. Acted, a French NGO active for ten years in Niger, confirmed Monday the death of seven of its employees or volunteers. They are four young women and two men, French expatriates based in Niamey, as well as a Nigerien driver. The eighth victim is Kadri Abdou, 50, president of the
.