This Tuesday, the Madrid dailies Marca and AS strongly criticize UEFA after the unsuccessful draw for the knockout stages of the Champions League. But the opposition between Real and PSG still offers the local press the opportunity to display its serenity in the Kylian Mbapp file.
Madrid's UEFA draw sparks a lot of ink
Unsurprisingly, UEFA's procedural error on Monday during the first draw for the knockout stages of the Champions League made the headlines of Madrid sports dailies this Tuesday morning. In the Spanish capital, we cannot digest the result of the second draw …
A shame for the Madrid press
Sure enough, Real Madrid can have it bad. The club Merengue, which had inherited from Benfica in the first place, will ultimately have to come to terms with Paris Saint-Germain, an opponent of a completely different caliber. Casa Blanca did try to put pressure on UEFA so that its first draw was not invalid – since it had been made before the error – but the European body decided to restart the procedure in full.
Forgive title so Marca in A in a play on words mixing forgive (shame) and UEFA. A serious mistake caused chaos , thus launches the daily Madrid. For its part, the other pro-Real AS newspaper voices a bcl draw . Its honorary chairman Alfredo Relano estimates in a post that Michael Heselschwerdt, the UEFA club competition director who did not place the right balls in the various pots, should be ejected as soon as possible .
Real wants to wait to formalize the signing of Mbapp
This change of program still offers the Spanish press something to write about the future of Kylian Mbapp. The 22-year-old striker is at the end of his contract with Paris SG and is due for Madrid next summer. The Parisian will therefore necessarily be the center of attention during this double confrontation. With a question in mind: the Habs, free to discuss with the club of their choice from January 1, will he already be a future Real player when it comes to facing Carlo Ancelotti's team? It will undoubtedly be necessary to wait several more months before knowing the answer.
In the event of Mbapp's signature, Madrid president Florentino Prez would consider not formalizing anything before the end of the season out of respect for PSG , slips AS, who considers that the matter is already settled. The important thing is Kylian's maturity. He knows how to handle this pressure and we will help him too. There is no rush to sign it. We know he made his decision and that's what's important , we are assured within Real. Despite the confidence in Madrid, the Parisian management has not yet given up (read here)…
Forgive (Mark)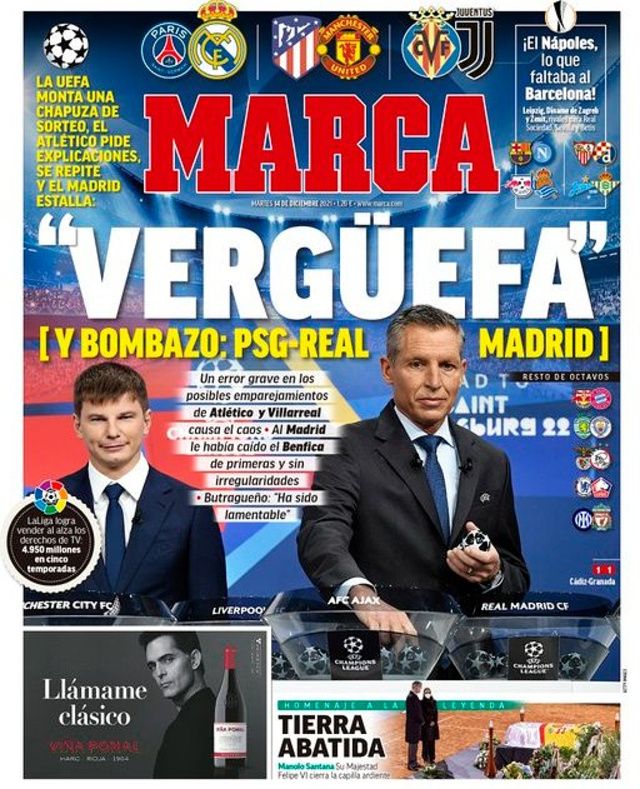 Bcl and bomb print (AS)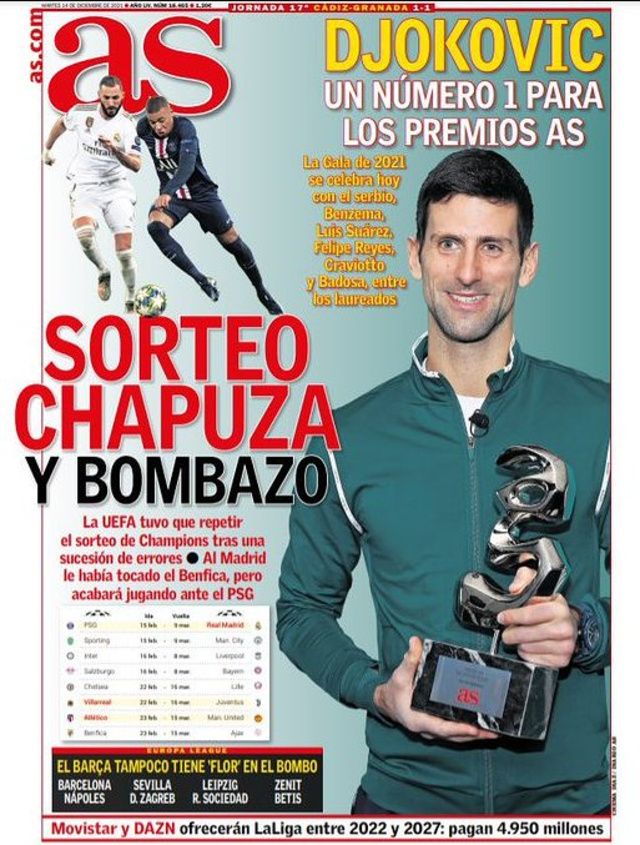 Do you understand the reaction of Real and the Madrid press after this draw? Do not hesitate to react and discuss in the area add a comment …
.