Opening the country is not a risk. Should have to vaccinate 2 doses for 50 million people or 70% of the population from 28 Feb.-12 Oct. 2021, 24,282,686 people have received 2 doses of vaccine. There are 19 days left to open. country or by the end of 2021 according to the goals set by the government
Previously, neighboring countries of Thailand like Singapore is the first country in ASEAN moving forward to restore the country to become an aviation hub again and enter a new normal way of living with covid In opening the country from 19 October onwards Only tourists who have completed the full dose of vaccination from 8 low-risk countries without detention
Malaysia has eased measures to allow citizens to travel between states. And can leave the country from October 11, after 90 percent of adults have received the full dose of vaccination, and travelers from abroad will still be quarantined for 14 days.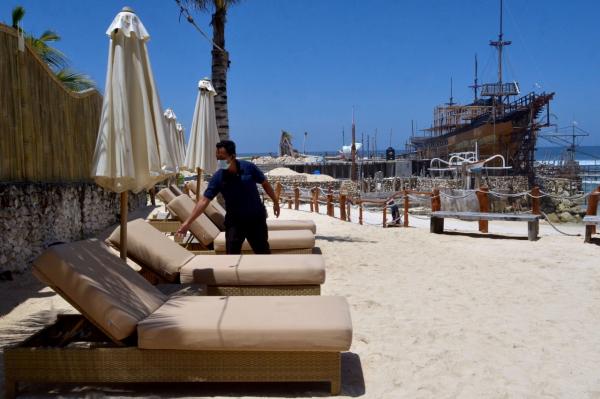 while Vietnam There are plans to open up vaccinated tourists. from low-risk countries from December this year and aims to fully open the country in June next year, like Indonesia.open to tourists such as China, New Zealand and Japan to visit Bali From October 14, must be quarantined for 8 days.
It seems that many countries have to coexist with COVID. Ready to move forward to open the country to revive the economy But there have been doctors and academics continually opposing the opening of the country. because I'm afraid that it won't be worth it If more people are infected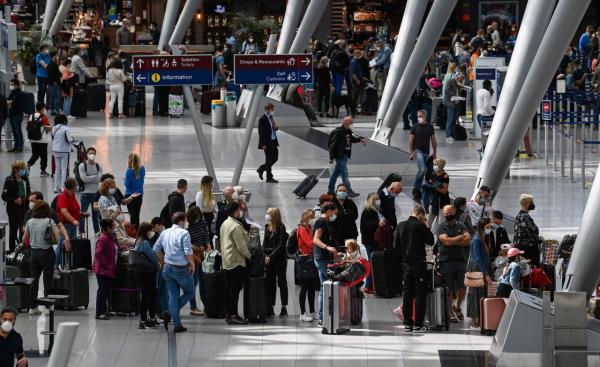 Lessons from Chile-Denmark people infected with covid soar
"Assoc. Prof. Dr. Teera Woratanarat" Faculty of Medicine Chulalongkorn University Take the case of Chile and Denmark as a lesson. which has continuously increased the number of infected people After Chile has unlocked and opened international travel since Oct. 1 ago. Denmark has liberalized life since the beginning of the month. Sep. onwards It was found that in about 3 weeks the number of infected people per day in both countries increased. Chile was the lowest at 0.8%, rising to 1.3%, while Denmark was the lowest at 0.9%, rising to 1.4%.
compared to Thailand about to open the country Tens of thousands of people are infected every day. And also does not include ATK testing if it is the same as Chile and Denmark. It is predicted that the number of infected people per day will rise from ten thousand to 20 thousand and 40 thousand continuously every 3 weeks if out of control.
"Our world in data report last September Thailand has 20-25% of cases, much higher than Chile and Denmark. It may kick as high as 32-40% in 3 weeks, or it may be faster and stronger. If a severe outbreak erupts And the screening system is insufficient, not enough, it will be difficult to stop, unable to control."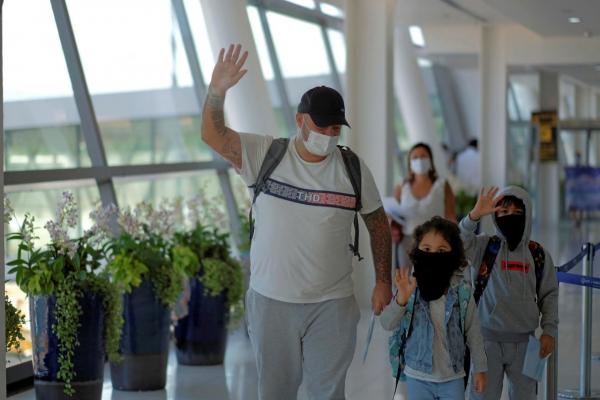 In addition, Chile and Denmark have had full-dose vaccinations covering more than 70 percent of the country's population since August before unlocking or traveling, while Thailand has about half the rate of full-dose vaccinations in both countries. where vaccination reduces the chance of illness and death, but Thailand vaccinates less than Chile and Denmark. The opening of the country will certainly lead to a higher risk of repeated outbreaks that are more severe.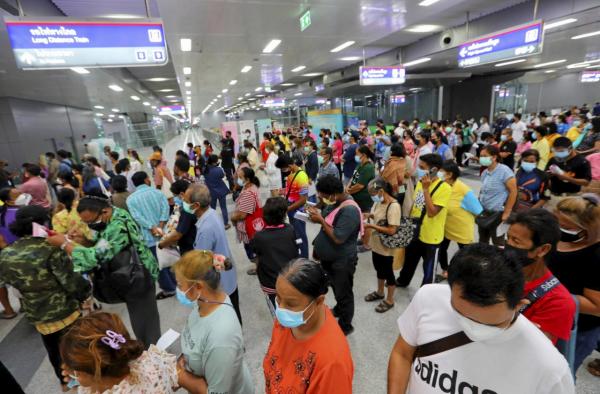 full dose vaccination spread evenly before opening the country
While Dr. Nonarit Phisolyabutr, Senior Academician Thailand Development Research Institute (TDRI) emphasizes that academic things should be done before opening the country. Must be vaccinated to complete the dose of at least 60-70% of the population in accordance with foreign countries that have done whole united kingdom European countries or Japan so that a large number of people get vaccinated. to get sick and fewer deaths
"This means that if Thailand vaccinates 65 thousand people per day per day. like last week Around the beginning of December, 70% of the population will receive the full dose of the vaccine, but there are still many people in the region who want to get it but don't get it, making it a risk. therefore do not want to see this picture Unlike other countries where vaccines are plentiful. and the population chooses not to inject But Thailand doesn't have enough vaccines. causing people who want to inject to wait because life cannot be chosen."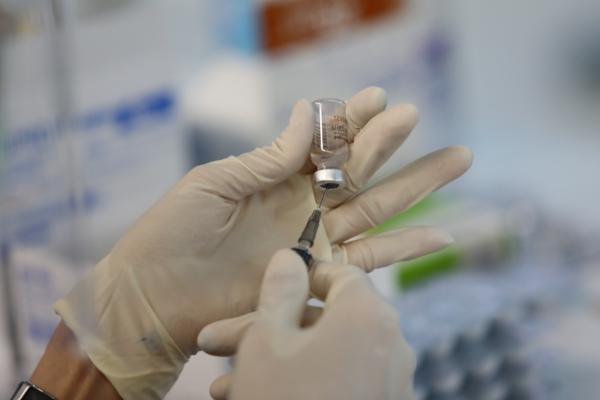 When Thailand had to open the country on November 1, he asked if it was very risky. Or is it worth it? It depends on how much the government can control the risk. Because Thailand has 77 provinces, but the vaccination rate varies between large provinces or perimeters. There are many vaccinations. Compared to other provinces in the region, there are very few injections.
At the same time, if casinos and pubs, bars may return to open will increase the risk of spreading the covids even more think that the opening of the country can be done But do not expect results like Phuket Sandbox, expecting income of more than 20 billion baht, is still far away.
Or even Samui Plus has very little income, less than 100 million baht, and even if the country opens on November 1, there will be not many tourists coming in. Because Thailand restricts countries to enter and some countries, such as China, do not allow people to travel. It also needs to see how much economic activity will open on Dec. 1.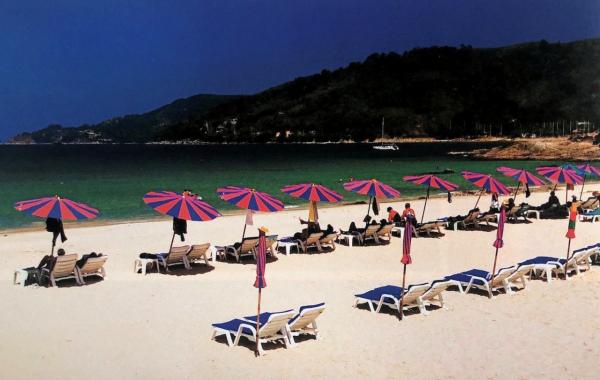 Comparing the opening of the country with other countries, it was found that developed countries have vaccinated almost all the population. And each country has different reasons for opening the country. not expecting income from tourism like Singapore Hope business people to invest Thailand will open the country but did not create any confidence.
"Even CNN Still coming out to tease Thailand, pushing to open the country But the vaccine is not yet injected. compared to other countries and Thailand opened the country too soon not much will come with risks The government should plan and put in place mechanisms to deal with it in a systematic way. in control management If the epidemic is more severe"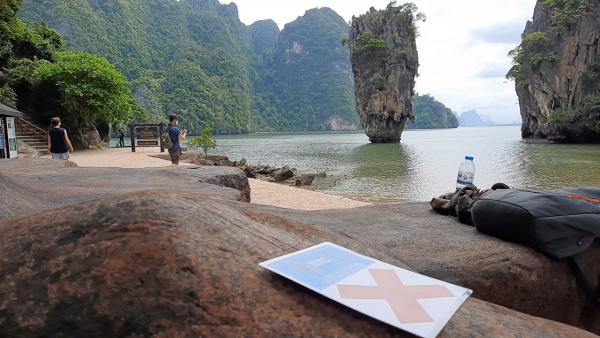 The idea was to pull "Lisa" to promote, just a short-term stimulus.
The idea is to bring Lisa Blackpink to join the New Year's countdown event in Phuket to promote tourism. considered to be effective enough But asking if it should be better or not? in sustainable thinking Not causing a hit just for a short time. and eventually people forget but should make a story to generate long-term income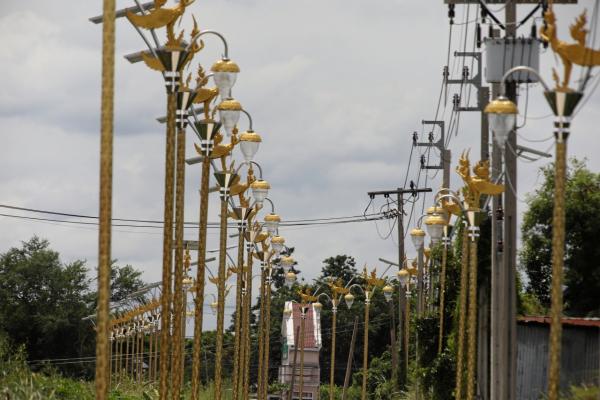 "I think that hiring Lisa to promote It's probably not worth it in the long run. or related agencies can think of this like building a Kinnaree light pole Invite people to take pictures and leave. But it should create more sustainable stories. Not working in the morning and evening. bureaucratic system".