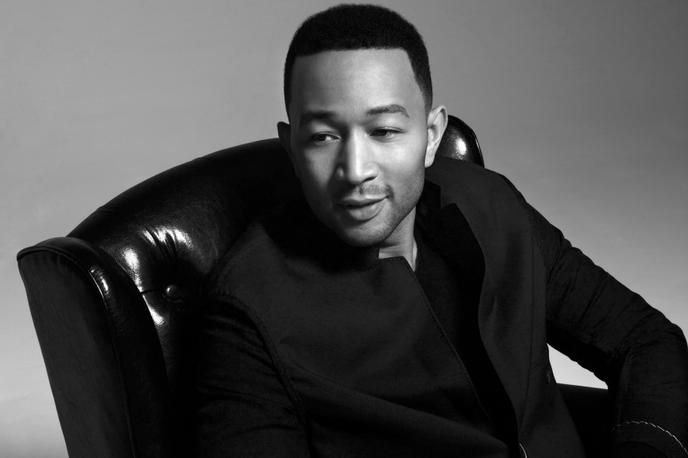 Did the world need new love songs? For American crooner John Legend, who is releasing his seventh studio album, Bigger Love, there is no doubt : "My album is a statement. It's time to give yourself a little love, to have a good time ", he says behind his computer screen. Still confined to Los Angeles with his wife, model Chrissy Teigen, and their two children, John Legend was in the starting blocks when the Covid-19 epidemic appeared: he had just finished his album, on which he had been working since two years with producer Raphael Saadiq, and was ready to go on tour.
Read the story:
Concerts on Instagram, press videoconference… John maintains his Legend
Finally, his record, which could detonate in the current context, brings comfort and a desire to escape to more promising horizons: « Bigger Love, he explains, is a song about resilience, the power of love, the one that helps you get through very hard times. I had thought about it before the pandemic, and I find it makes even more sense today. " John Legend, who had shown political commitment on his two previous albums, the collaborative Wake Up ! (2010), with the Roots, and Darkness and Light, published during the 2016 presidential campaign, here performs a flip-flop.
Read the review for "Darkness and Light":
John Legend and Solange Knowles, bridgeheads of an activist R'n'B
He no longer talks about his fight against prison overcrowding, the theme of his organization Free America, nor the fight of his elders for civil rights, a subject which won him an Oscar in 2015 by co-writing with rapper Common Glory, which appeared on the soundtrack of the film Selma, d'Ava DuVernay.
Lighter themes
Sure Bigger Love, the themes are lighter: discussion on the pillow on self-esteem, with Conversations in the Dark ; romantic flight and eroticism Ooh Laa ; road trip sexy sur Wild with blues guitarist Gary Clark Junior; memories of a past love story for Remember Us. John Legend looks like an Al Green who, in full swing of the Black Panthers movement, in the early 1970s, cooed his sensual calls to the union of bodies: Let's Stay Together, Tired of Being Alone, Love and Happiness. "I feel closer in terms of career to that of Marvin Gaye, precise John Legend. He also sang about love, but he wrote many committed and political songs. My career has these two aspects. "
By joining forces with Raphael Saadiq, bass player and singer who already has several successful albums to his credit, including the famous Stone Rollin' (2011), and with whom he recorded his Christmas album in 2018 A Legendary Christmas, John Legend also found the right balance, between his sometimes syrupy R'n'B and a more adventurous soul music: "Raphael adds his pinch of advice, ideas for each song, comments the singer and pianist. That's what makes all the difference between a good album and a great record, it's the contribution of a producer. "
You have 28.28% of this article to read. The suite is reserved for subscribers.