The Roi Et commander set the table to make a statement, guaranteeing that the police were not involved in exploiting the people.drug therapyIn the famous temple, according to the news, the Royal Thai Police reiterated that it was done voluntarily, while the parents were hurt by paying ten thousand to send their children to therapy.
at 1:30 p.m. at the Suvarnabhumi Police Station Police Major General Pairote Mangala, commander of the Roi Et police station, along with the deputy commander of the Roi Et police station, the superintendent of the Suvarnabhumi police station. relevant staff has set up a press conference table about Doctor Pla's page, mentioning that the police station has a stake in bringing drug addicts to therapy with parents who bring their children to be treated with Dr. Phra Mahanarong Planano with Bua Pa, the lord of Wat Phon Soong / Priest of Sa Khu Sub-District, District 1, administrative department and there are parents who come to pick up the children back and join to clarify. Answer questions and provide facts to the media to confirm that Roi Et PoliceIt has nothing to do with the story being attacked. without the basis of reality
Pol Maj. Gen. Pairot said that drug addiction treatment have given the parents who have brought their children to be treated at Wat Tha Phurat Bamrung By delivering by Pol. Lor. Chitti or Mr. Tee, along with 4 other staff members, each time costing about 24,000 baht, explain in front of the press to acknowledge the fact that in that case The journey is a journey All of them are coordinated and agreed among themselves with police volunteers and police officers. in Roi Et Province, both the province and the Suvarnabhumi Police Station get involved and receive benefits from the money the parents paid to Mr. Chitti in any way
Mr Chitti, who took the children to the rehab camp, said he insisted that the work was not involved in the police. Do it yourself with the parents of the children. who want the child to be treated without a lawsuit and don't lose history by asking for an expense of 24,000 baht for a car, 12,000 travel expenses, other than that Expenses at the temple given to monks for therapy to go to Wat Tha Phu, confirming that the 12,000 baht received was an expense Including the cost of gas, food, food for 2 days, as well as having to pay 500-700 baht each for 4 people to help detain the child at a time to detain the child from rampage along the way. when returning home There was almost nothing left. Because the money is less than 1,000 baht, sometimes it's only 700 baht, which is not worth it anymore. therefore confirming that it is impossible to pay Police according to Doctor Pla slander the police without the basis of reality As for the reason that they didn't get it, they did it. because he intends to do it with a volunteer spirit who want to help parents of children who have no way out and wanted the child to be treated, so he helped. I felt very sorry that the intention to do good was viewed as such a bad intention.
As for the question Why do you have to take them far to Kanchanaburi? Even in other provinces, Mr. Chitti said that before that he had been taken to Khon Kaen, but the patient only stayed for 10 to 15 days, was sent back, and then returned to have problems that could not be resolved again as usual and Then go search on the internet and check to see if this temple is in the correct establishment, so inquired to the temple and have been doing this for almost 3 years continuously and take it all the time. because they want the child to receive therapy to be a good person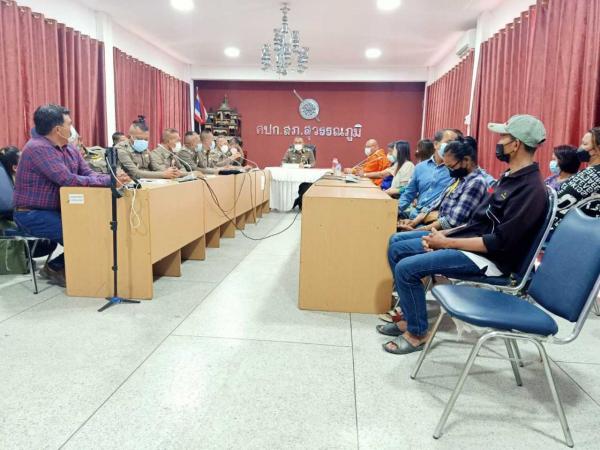 Mrs. Prasert Kaewkanya, who went to pick up her son and attended a press conference, said she confirmed that the police had nothing to do with herself and paid 25,000 baht to Mr Jitti to take his son away voluntarily. I want my son to be treated come back to be a good person sorry that happened until he had to go get the child back equal to wasting money without benefit Like the other two neighbors, it was in the same situation. That is, if you don't have money, go and borrow it. Another person borrows the land to mortgage the capitalist. take money in hopes of treating children Finally it happened causing the child to not receive treatment money wasted because already paid to measure I don't know if I will get my money back or not. However, I hope to rely on everyone, including the administrative police, to help coordinate and find a solution.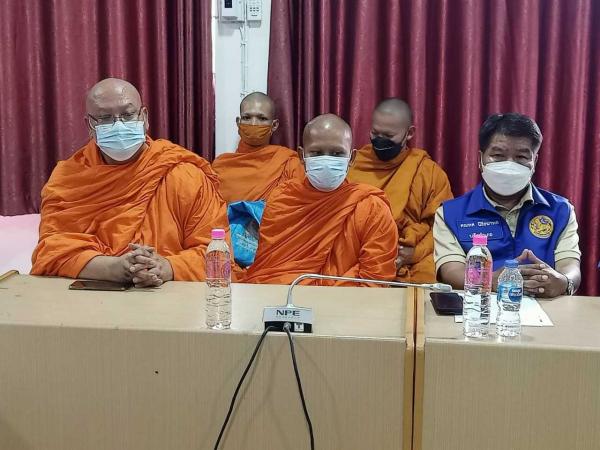 As for Roi Et, said the incident from the evil attack of Doctor Pla It is unacceptable. because it is a matter of dignity Which the police and the people took to file a lawsuit for clarity and confirm with people who misunderstand understand the facts In order to receive social justice as well, by not allowing for the burden of parents who hope that the money has been paid and the son receives therapy. Then came the social problems, community and parents. will urge all sectors to take care together with government and public health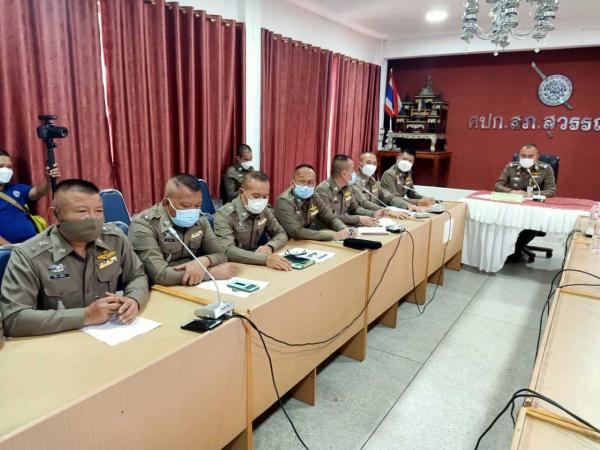 Pol Maj. Gen. Pairot also said that the concerns of parents who have lost money and regret that it will be wasted. want to get that money back Although it seems difficult to pay into the organization. and his system It can only be done by allowing relevant sectors to try to coordinate and see if they can help. Because there is no other better way.
Read more…