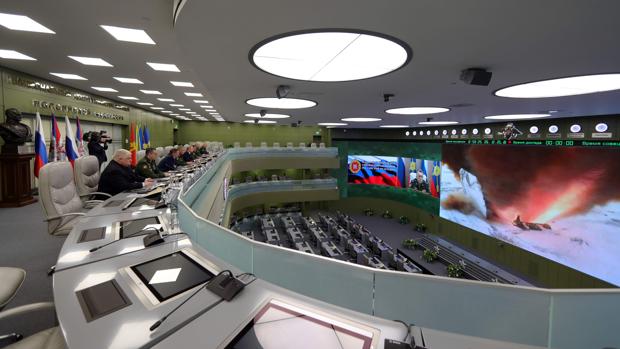 Russia has deployed on Friday the first regiment of its strategic system of intercontinental hypersonic missiles that, under the name of Avangard, equipped with a glider warhead capable of overcoming the US missile shield. It is, according to Russian President Vladimir Putin, a weapon unparalleled in the world.
Defense Minister Sergey Shoigú has informed Putin of the deployment, according to a statement from the Ministry, which does not detail the location of the missiles. According to the press, the Avangards have been predictably deployed at the base that hosts the 13 rocket division near the city of Orenburg (Urals), not far from the border with Kazakhstan, reports Efe.
The new system consists of a hypersonic glider designed to carry an intercontinental ballistic missile, one of the new types of weapons that the Russian president says are ahead of their time.
Vladimir Putin argues that the new generation of Russian nuclear weapons can thus reach anywhere on the planet and bypass the US anti-missile shield, although Western experts question the sophistication of these programs.
The Avangard is composed of an intercontinental ballistic rocket equipped with one or several hypersonic warheads capable of maneuvering in the vertical and horizontal planes, and changing course before reaching its target, which makes it virtually invulnerable.
New arms race
Putin presented this weapon in March 2018 during his speech on the state of the nation, in what many interpreted as the beginning of a new arms race.
A year ago he announced his last essay and acknowledged that Moscow began developing such a weapon in 2003, that is, just after Washington unilaterally abandoned the missile defense treaty.
This week he defined Avangard as "the weapon of the future" and proclaimed that "no country in the world has hypersonic weapons in general and, even less, hypersonic weapons of continental scope." . (tagsToTranslate) russia (t) missile (t) hipersonico