Ulcerated by Turkish President Erdogan's decision to transform the Istanbul monument into a mosque, Moscow decided to finance a miniature replica. It will be dedicated to Orthodox worship.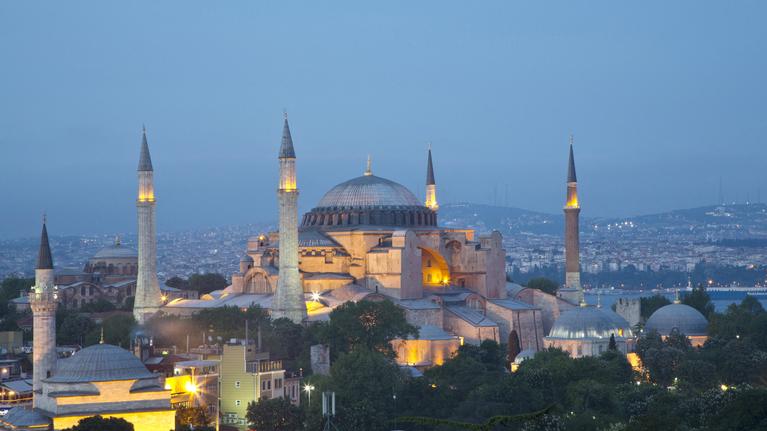 So many upheavals! Historical museum since 1934, on July 10, 2020, the Turkish President restored the Hagia Sophia to its status as a mosque. And now she could have a little sister in Syria. Syrian and Russian private funds have offered to rebuild the religious building in the western province of Hama in Syria. According to the Lebanese media Al Modon, site preparation work is scheduled to begin in August. The idea comes from the Syrian Nabeul Al-Abdullah, a pro-regime militia leader who obtained the agreement of the bishop of the Orthodox Church of Hama.
It was submitted to the Duma, a Russian legislative service, which agreed to support the project. Vitaly Milonov, one of his representatives told the Russian site RIA Novosti he "Considered Syria a suitable place to build a copy of Hagia Sophia" and "The Orthodox Christians of Syria could help in its construction". This support was also confirmed by the visit of a Russian military delegation to the Syrian town of Al-Suqaylabiyah where it should be built.
Heritage, a political issue
This project is a material and indirect response from Russia to express its disagreement with the controversial decision of the Turkish president to transform Hagia Sophia into a mosque. This is what legislator Vitaly Milonov emphasizes: "Syria, unlike Turkey, is a country that clearly shows the possibility of peaceful and positive interfaith dialogue. President Bashar al-Assad would never transfer a cathedral from one denomination to another. "
According to the geographer specializing in Syria, Fabrice Balanche, Vladimir Putin's Russia is thus asserting itself by «protector of Christians». In an interview for reforme.net, it shows how the construction of a new Hagia Sophia in Syria serves specific strategic interests.
"While Erdogan places himself as the new caliph of Muslims, Putin could not help but recall the role of protection of the Orthodox by Russia, and beyond the rest of Christendom."
" SEE AS ​​WELL – The Hagia Sophia Mosque, a symbol of the Islamization of Turkey
.