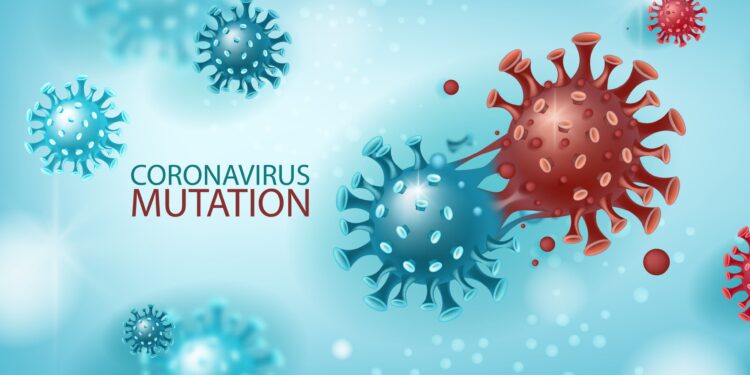 Frequent mutations of SARS-CoV-2 expected
A German research team compared a representative selection of SARS-CoV-2 samples from German, European and non-European genome sequences. The aim of the investigation was to find out, among other things, how high the potential of the coronavirus SARS-CoV-2 is to form mutations.
Researchers at Jena University Hospital compared the SARS-CoV-2 genome from random samples of COVID-19 sufferers from Thuringia with those from all over Germany, Europe and worldwide. "The virus is changing as it can be statistically expected: It happily mutates," summarizes research director Dr. Christian Brandt compiled the study results that were recently published on the medical pre-publication server "medRxiv"Were made available.
Big mutation comparison
The working group compared a representative selection of globally distributed SARS-CoV-2 virus lines from around 10,000 fully sequenced genomes of the coronavirus, which were made available by renowned scientists from all over the world, including those distributed in Great Britain, Brazil and South Africa Mutation lines suspected of having a higher potential for infection and a weaker immune response.
Eight different SARS-CoV-2 variants in Germany
As the researchers report, the SARS-CoV-2 genome comprises around 30,000 bases, making it the largest known genome of all RNA viruses. According to the research team, around 23 SARS-CoV-2 mutations per year can be expected, which are caused by errors in the constant copying of the genetic information of the virus. Eight main lines of SARS-CoV-2 can currently be detected in Germany, four of them in Thuringia. The variants that are widespread in Great Britain, Brazil or South Africa and classified as more dangerous have not yet been detected in Thuringia.
Vaccination increases the selection pressure
The scientists of the present study assume, however, that it is only a matter of time before the high-frequency lineages also spread in Germany. The vaccination campaign that has been started also increases the selection pressure on the virus, which gives preference to the forms of mutation that can undermine the immunization. "With the current incidences, it is all the more important to have close molecular genetic monitoring of the infection process," emphasizes Professor Dr. Mathias Pletz, Director of the Institute for Infection Medicine and Hospital Hygiene at the Jena University Hospital.
The university hospital announced that it would sequence at least 24 randomly selected SARS-CoV-2 samples from Thuringia every week and add them to the international data pool in order to detect possible mutations and monitor their spread.
Clarify coronavirus mutations in wastewater
Other research teams suggest analyzing wastewater to help identify coronavirus mutations. Another current study is presenting a new method with which coronavirus mutations in wastewater could be detected before they are unmasked via clinical sequencing. More information on this in the article: COVID-19: Wastewater examinations to control SARS-CoV-2. (vb)
Also read: COVID-19: Virus mutation B.1.1.7 from Great Britain associated with an increased risk of death?
Author and source information
This text complies with the requirements of specialist medical literature, medical guidelines and current studies and has been checked by medical professionals.
Author:
Diploma-Editor (FH) Volker Blasek
Swell:
Christian Brandt, Riccardo Spott, Martin Hoelzer, et al.: Molecular epidemiology of SARS-CoV-2 – a regional to global perspective; in: medRxiv, 2021, medrxiv.org
Jena University Hospital: "The virus is happily mutating" (published: January 27, 2021), medrxiv.org
Important NOTE:
This article is for general guidance only and is not intended to be used for self-diagnosis or self-treatment. He can not substitute a visit at the doctor.
.