Scuderia AlphaTauri presented the new Formula 1 car on Friday in Salzburg, Austria. The Red Bull Racing satellite team, which has been on the grid like Toro Rosso in recent years, made a name change this winter.
While Toro Rosso has mainly used the Red Bull colors in recent years, AlphaTauri has taken a different path. The team, which is equipped with a Honda engine just like Red Bull, opts for a blue and white appearance.
The AT01 will be driven by Pierre Gasly and Daniil Kvyat next year. Both drivers also came for the Italian racing stable last year. Toro Rosso, who started the previous season with Alexander Albon instead of Gasly, ended in 2019 in the constructors' championship.
AlphaTauri is a fashion brand of Red Bull founded in 2016. With the new team name, the multinational wants to increase awareness of it. In terms of composition and staff, the team where Max Verstappen debuted in 2015 remains the same.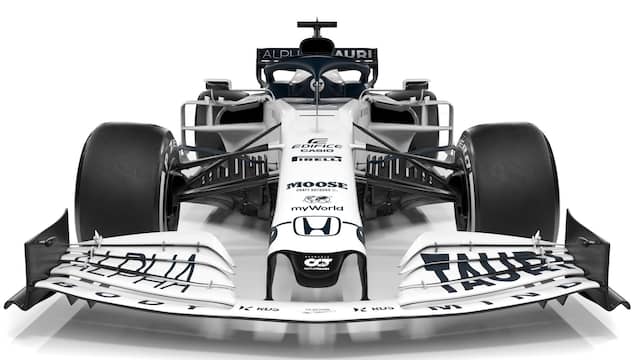 AlphaTauri opts for a blue and white color scheme. (Photo: AlphaTauri)
"Car has shown good results in wind tunnel"
The first photos of the AlphaTauri show that the nose of the car rises slightly higher than that of its predecessor, the STR14. The sidepods of the new car are slightly narrower than the 2019 car, which gave Toro Rosso two podium places.
Team boss Franz Tost thinks that his racing stable will take a step forward with the new weapon. "The car has already shown good results in the wind tunnel," Tost said during the presentation.
"In addition, Honda has made progress with both reliability and speed. With two top drivers in our cars, it promises to be a great Formula 1 season in advance."
The first race of the Formula 1 2020 season is on Sunday, March 15 in Melbourne, Australia. A week later, the Grand Prix of Bahrain is on the program and the Grand Prix of the Netherlands is in Zandvoort on 3 May.
.