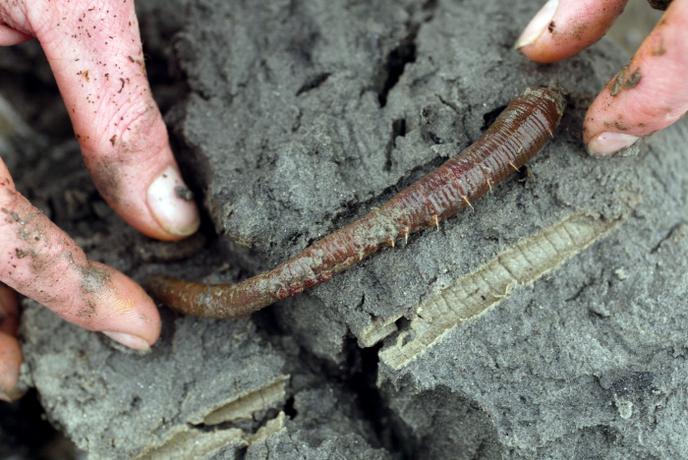 Departing from Morlaix, in Finistère, on Monday, March 30, the first doses of HEMO2life have just arrived in pharmacies at Georges-Pompidou and La Pitié-Salpêtrière hospitals in Paris. This molecule, drawn from hemoglobin in the arenicolae – a common sea worm – could provide oxygen to patients with Covid-19 with severe respiratory difficulties. Clinical trials with ten patients in these two establishments must now be carried out.
"The first universal oxygen carrier for therapeutic purposes", like the present Hemarina, the company that developed it, could slow the suffocation that awaits severe cases. When SARS-Cov-2 affects the pulmonary alveoli, preventing any respiratory exchange, the oxygen saturation in the blood drops very low. It is at this moment that the product from the arenicola could intervene, by slowing down the moment of sending the patients to intensive care to be either intubated or placed under extracorporeal circulation – a device which makes it possible to oxygenate the blood to the using a machine.
"These extracorporeal devices are rare and require a lot of staff, in particular to return patients. The HEMO2life could allow time delay before having recourse to these heavy operations, explains Franck Zal, doctor in marine biology and founder of the Hemarina company. Indeed, although it is 250 times smaller than a red blood cell, our molecule has the capacity to release 40 times more oxygen than human hemoglobin ". Its performance should be gradually evaluated in patients.
Article reserved for our subscribers

Read also
Franck Zal, breeder of marine worms in the service of man
"The instruments used in resuscitation are calibrated for human red blood cells. This is extracellular hemoglobin, specifies the biologist. So we developed instruments to measure blood gas levels, which are a direct signal of the increase in oxygen available in the bloodstream. " Do hospital departments have time to conduct pandemic trials? "There are a lot of protocols that work at the moment on antivirals, anti-inflammatories …"
"The production process requires material"
The primary purpose of HEMO2life has hitherto been to preserve grafts intended for surgical transplants for a longer period of time. It has already been the subject of clinical trials for this type of operation at the Brest hospital center and at La Salpêtrière. It was tested in particular by Pr Laurent Lantieri, surgeon in the reconstructive and aesthetic surgery department of the European Georges-Pompidou hospital, who used it during a face transplant. Then the Covid-19 epidemic unfolded.