1 hour ago
The technology market in most parts of the world is witnessing fierce competition between manufacturers, and in this context, the smart phone manufacturer Realme is preparing to launch a new tablet equipped with technologies that make it among the best mobile devices dedicated to working with 5G networks.
The new computer is supposed to bear the name Realme Pad-2021, and it comes with an aluminum frame and shock- and scratch-resistant glass, its dimensions are (246.1/155.8/6.8) mm, and it is equipped with two side speakers and another speaker on its front interface to distribute sounds in an excellent way.
The screen of this computer will be 10.4 inches, with a display resolution of (2400/1080) pixels, and a frequency of 90 hertz, in addition to containing two ports for communication chips with cellular networks, including 5G networks.
Realme also equipped it with a Snapdragon 765G processor with a frequency of up to 2.4 GHz, 6 GB of random access memory, and 64 GB of internal memory, expandable.
As for the primary camera, it will be a triple lens with a resolution of (48 + 5 + 2) megapixels, and the battery with a capacity of 7100 mAh is enough to work for more than 8 hours on a single charge.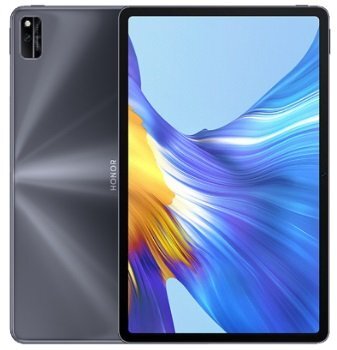 .