He was always standing behind his back, but at some point he hurriedly approached me. Lee Jun-ho (Kang Tae-oh) was a team member supporting Woo Young-woo (Park Eun-bin), but as he got closer to Young-woo, the distance between him and the viewer sharply narrowed. Jun-ho's lines, who become lovers with Young-woo and seek a new relationship, become the title of an Internet article and spread as a 'meal'. I met Kang Tae-oh, the most notable actor this summer. In the play, Jun-ho is waiting for dolphins in front of the sea, but actor Kang Tae-oh is full of cheerful energy that seems to jump directly into the water and bring dolphins.
– As the line "I'm sorry" became popular, he became a 'people's disappointing man'.
= I knew that it was an important scene, but I never dreamed that "I'm sorry" would receive so much love. If I had known it would, I would have worked harder. Of course, I did my best even then. (laugh)
– As the story progresses, Junho's weight increases. It is a character that can feel the writer's worries and affection a lot. How did you understand and approach Lee Jun-ho's character?
= Junho doesn't show his face very often in the beginning. She follows Yeong-woo like a shadow, seemingly absent. He also had more fingerprints than lines in the script. It was like 'Junho's expression', 'Junho looks at the moment'. There are more reactions than actions, so I thought that the momentary expression and eyes were important. He thought about how to form a consensus without being burdensome. At first, Junho was only kind as a colleague, but when he saw Youngwoo in a wedding dress, he thought he might have felt a reasonable affection for him. From then on, he thought about how to naturally melt the expression of love in his interest in Youngwoo.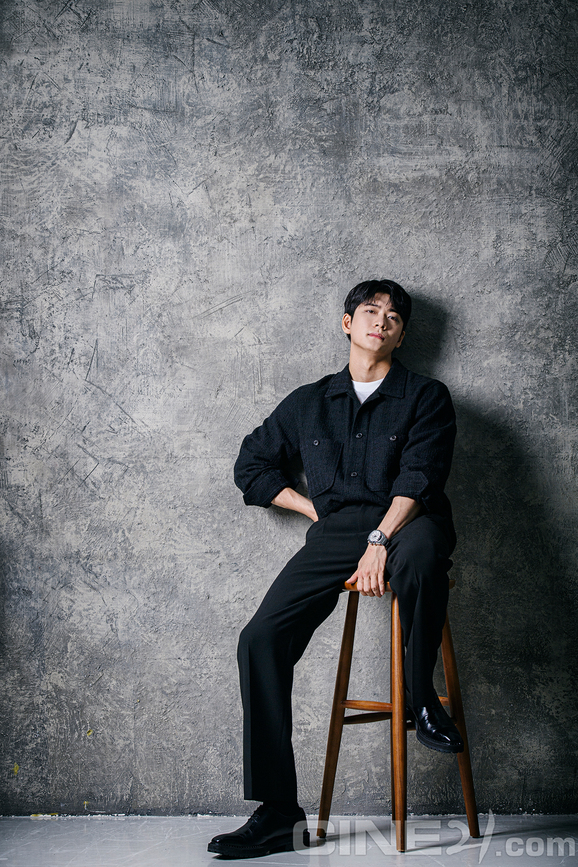 – He is a member of the litigation team who supports lawyers at law firms. Since he is not a character with a strong personality, Junho's comfort and relaxation seemed to be the actor's own.
= I tried to restrain myself as much as possible. Even if I said a word, I tried not to hit the lines hard or leave any impression. He always wanted to be the dependable tree man he wanted to be there. In order not to influence the mood with gestures or eyes, I took pictures in many different ways according to the direction of the director.
– You often played characters who enjoy a free lifestyle, such as doing art or working in a cafe. But a straight office job suits him well.
= It was difficult. (Laughs) In particular, Junho's way of speaking was very different from mine. It feels like you are in a straight frame with your profession and character concept. The characters I've played so far are usually yuu and round, so I felt like I could do that no matter how I act, but Junho didn't look like Junho even if he acted a little differently. He suppressed a lot for the most normal expression possible.
– There must have been concerns and pressures about dealing with the autism spectrum.
= It is a cautious part, but I tried to approach it as much as possible without discriminating against other stories. I focused on one person, Woo Young-woo, and tried to preserve the healing that I felt while reading the script at first.
– It is an episodic courtroom drama. Are there any particularly memorable episodes?
= While dealing with an ATM-related case, Young-woo falls into a dilemma about the profession of a lawyer for the first time. As a lawyer's job is to defend without distinguishing between good and evil, I once thought that I might face an ethical dilemma, so I sympathized a lot while watching Youngwoo struggling.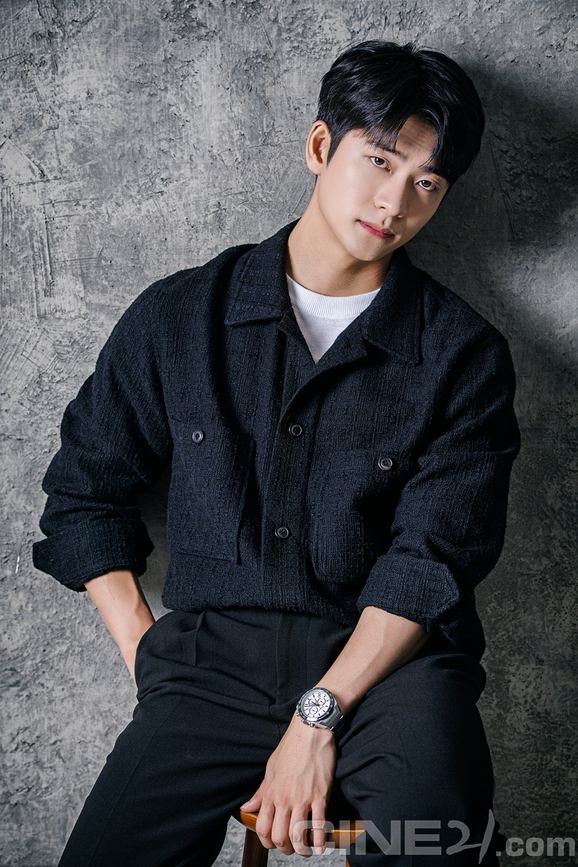 – Was there any ad-lib acting on the set?
= As Junho, he also reacted with ad-libs without crossing the line. I used to count 1, 2, 3 seconds before Youngwoo enters a new space, but at some point, I wanted to be with him, so I counted from behind. .
– In the process of developing a relationship with Young-woo, Jun-ho has difficulties between the two of them, but he also suffers from external gaze and opposition. Like Junho, have you ever pushed for something that everyone opposed?
= It's not as big as Junho, but my parents strongly opposed my acting. He also wanted to go to an early stage and asked to quit acting academy, but he said no. In the end, she auditioned for her agency without her family's knowledge and was notified after passing. "I passed. There are such famous and great seniors in our company." Then her mother started accepting and pushing her.
– Do you have any memories that come to mind when you think of unknown days? She was so full of energy that she must have been courageous even back then.
= Even when there was no one to recognize me, it feels more like a time of continuous growth rather than an unknown period. In the past, because I was younger than I am now, I was more energetic and full of fighting. this is personality Even if you work hard, you will be refreshed the next day after sleeping. I think a lot of positive thoughts and I tend to think positively as much as possible.
– It's been 10 years since your debut. What have you learned as an actor during that time?
= I had a lot of experience with acting, but I felt various emotions while acting as a job. There were times when she was happy, but there were also times when she was angry, sad and embarrassed. That was all learning. It was an experience that broadened the scope of my emotions, and I think it will be a property I will use later when I am acting. In my 20s, I just ran and worked. It seems like it would be in my 30s, but I want to broaden my horizons, take care of my health, and grow while doing what I want to do.