The popular Gundam fashion apparel brand "STRICT-G" announced that the official limited-time store will be officially launched at K11 Art Mall in Tsim Sha Tsui on July 4, 2021 (Sunday). Gundam fans or fashion lovers can visit the limited store at that time!
"STRICT-G" is a Gundam fashion accessory brand that has been co-branding with major well-known brands. Although most of its products are only available in Japan, it is difficult for Hong Kong fans to go abroad to buy the latest products due to the epidemic. "STRICT-G" is now opening a limited-time store in Hong Kong to respond to the enthusiasm of Hong Kong fans. In addition to multiple check-in locations for taking photos, a variety of Hong Kong first-release and limited-edition products are on sale. The details are as follows:
layout of the site
The "STRICT-G" limited-time store features black and white as the main tone, with a large number of Gundam related elements, and "STRICT-G × mastermind JAPAN" 1.5m high Zaku II, with neon signs showing Unique Hong Kong style.
Hong Kong Limited Products
"STRICT-G" limited-time store will display and sell a variety of popular and Hong Kong first products. These include the Hong Kong-limited Gundam neon sign T-Shirt (limited to 180 pieces worldwide) and Tote bag (80 pieces limited globally).
Flash series
In line with the popular topic of Netflix's recent hit "Caesar Guard", there are a variety of stills T-shirts, towels and wind jackets on site.
Army Green Series
This bomb corresponds to the military standard (MIL-SPEC) established by the US Department of Defense. It is produced by a designated factory in California and launched a series of products in cooperation with the American LA brand "MIS".
Mask goods
The first bullet includes "Mobile Suit Gundam" "EFSF Pattern" and "RED COMET Pattern", "08th MS Team" "08 Team Pattern",
There are 6 styles including "00", "Heaven and Human Pattern", "Iron-Blooded Orphans", "Tiehua Tuan Pattern", and "STRICT-G NEW YARK" and "Comic Pattern".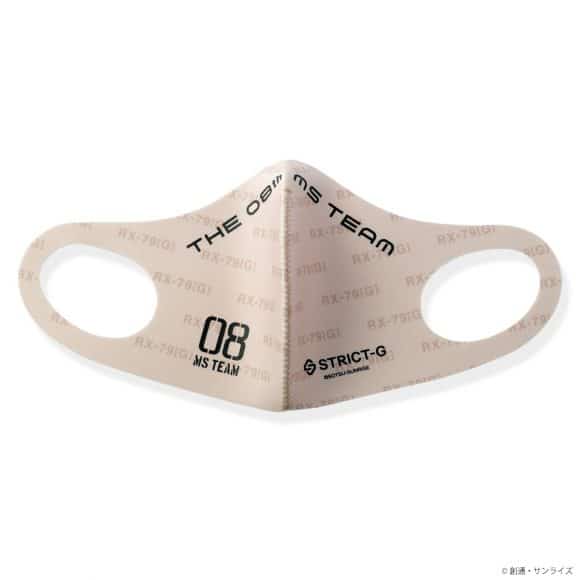 Details of the official limited-time store:
Date: July 4 (Sunday) to July 25 (Sunday), 2021
Time: 16:00 – 21: 00, July 4, 11:00 – 21: 00 from July 5
*Opening hours will be adjusted according to the government's anti-epidemic measures.
地點: B2 Pop-up Store, B2/F, K11 Art Mall
—
Added: unwire.hk Mewe page: https://mewe.com/p/unwirehk