Sunday, May 23, 2021 at 3:36 PM – The night of May 26 will be rich in twists and turns: depending on the position in the world, it will be possible to see both a Super Moon and a complete lunar eclipse.
---
The Flower Moon, THE super moon of 2021
On the night of May 25 to 26, a super moon will illuminate the sky. Its name of Flower Moon comes simply from the time of year which corresponds to the abundant flowering in several regions.
She will get up at 7:45 p.m. on May 25, to bow out at 5:16 a.m. the next morning.
It would also be the super moon of 2021 in terms of proximity to the Earth: at its perigee, it will be at a distance of 357,329 kilometers, during the evening of May 25 (around 9:53 p.m., i.e. around 10 hours before d 'reach its peak). It will appear 14% larger and 30% brighter than usual.
The term "super moon" has been in use for some 40 years.
A lunar eclipse not to be missed
Second show of the evening: a lunar eclipse. This phenomenon occurs when the moon passes completely into the shadow of the Earth. The star will therefore take a reddish tint.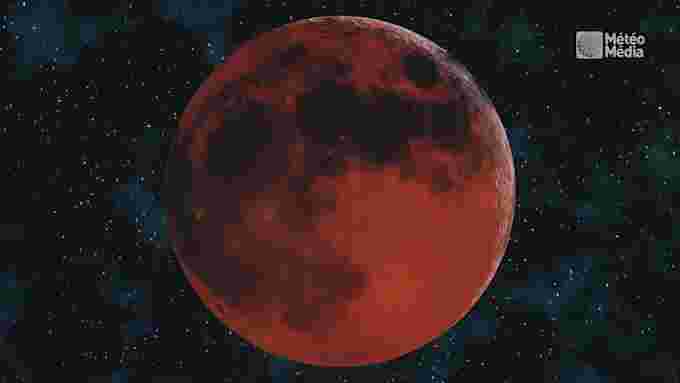 The problem: it will not really be visible to its full potential in Quebec. It will be penumbral, therefore very partial, and only for people in western Quebec in the wee hours of the morning (between 4 and 5 a.m.) on May 26.
People living near the Pacific Ocean (especially in Western Canada) and parts of eastern Asia, Japan and Australia will be a little more fortunate: the lunar eclipse will reach there its full potential.
It will nevertheless be possible to observe the eclipse live on the web.
---
SEE ALSO: Captivating: the many colors of the Moon at a glance!
.