If you want to see the new Mac Pro and its screen, the Pro Display XDR, in real life, before possibly ordering it, do not hesitate to contact the APR near you. The Apple Premium Ressellers didn't get the machine right away, but many of them are now. This is not necessarily the case, however, be sure to call before you arrive to avoid unpleasant surprises.
The manager of the IP Store in Tours told us that he has finished installing the Mac Pro and its screen today, so the two products are visible in stores and can even be tried. This is also the case on the Nice side, where MCS installed the tower next to the Pro Display XDR in stores. In Brittany, DXM offers a demonstration in its store in Rennes Grand Quartier, in the Rennes suburbs.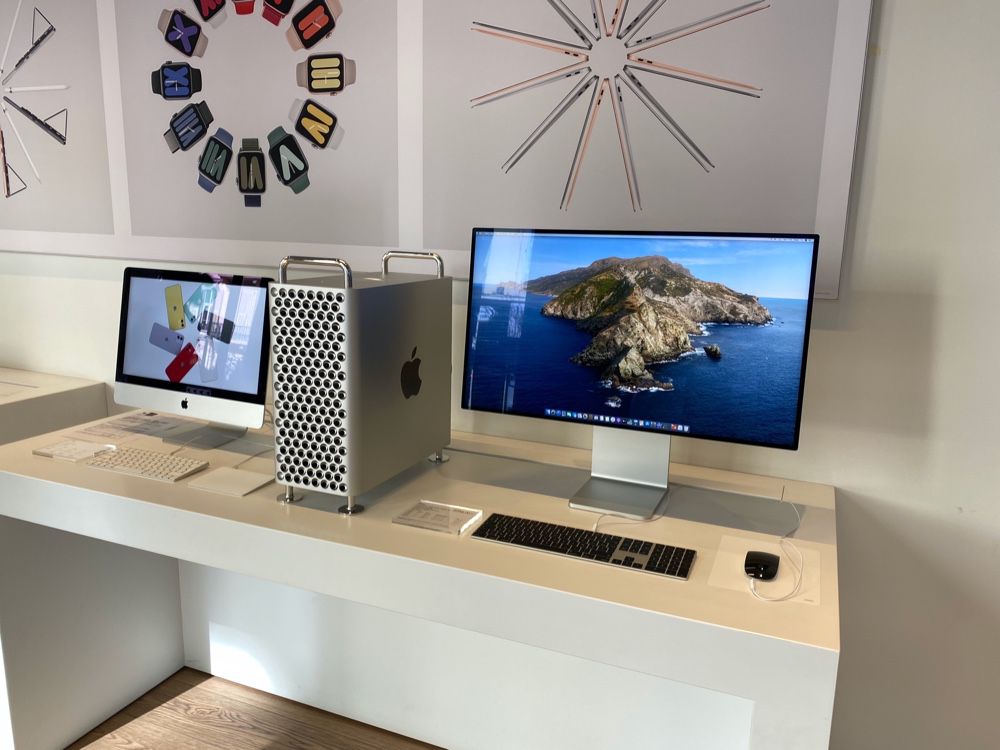 Even if you have an Apple Store near you, you will likely be more likely to see the Mac Pro and its screen in an APR, unless you live near Paris. According to the latest news, only a few Parisian shops have been able to display the computer: that of the Champs-Élysées, Opera and Marché Saint-Germain. The situation may change in the coming months, however.
.