Hello.
The US sanctions machine is slow, politicians learn about the availability of certain Russian technologies with a great, if not a huge delay. Then they figure out how to limit them in order to depreciate investments in them, simultaneously measuring the damage for themselves. Often the assessment of the effect of shooting at one's own legs occurs after the fact. In this aspect, GLONASS is convenient in that it does not affect America in any way, it acts as a competitor for GPS, so hitting this technology harder is sacred.
The scheme by which US officials are operating is not inventive, it has been used dozens of times against Russia, as well as China. It is a ban on the use of American technology to design and manufacture hostile technology. Considering that most of the means of production of microelectronics, one way or another, is associated with American intellectual property, it is difficult to formally produce anything bypassing these restrictions. An example of the same Huawei shows that it is possible to bypass restrictions, but it costs a pretty penny. It's easier to negotiate, even on bad terms, when the other side is in complete control of what you get. The humiliation of Huawei is hard to describe in words, the world leader in 5G technology, the largest telecom company does not have the ability to produce smartphones with 5G support, adds it with cases! It sounds strange, but such is our world today.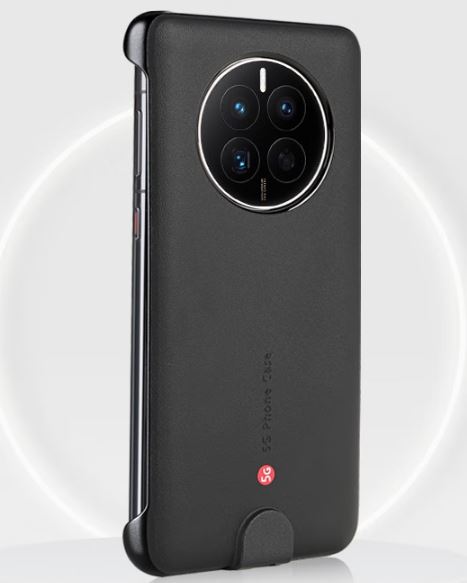 Recently, the US office of Qualcomm received a letter from officials in which they demand to limit the integration of GLONASS into future products of the company, read – to refuse support for the Russian navigation system at the chipset level. Exactly the same appeals followed to non-American companies, they are written to MediaTek, Samsung and a number of other manufacturers. I don't think that officials understood who really supports GLONASS and adds it to future products, chain letters were sent to everyone without exception. I was able to read excerpts from such a letter, it says, in particular, that GLONASS is a "dual-use technology". The irony of this lies in the fact that today almost any technology can be called such, the same GPS is no different. And on computers, you can play or calculate the trajectories of ballistic missiles.
I think that in 2023 we will begin to see products in which GLONASS will be withdrawn, that is, support at the level of modern chipsets will disappear. Whether it will be removed physically or closed programmatically is not so important. The question here is that the Russian military is unlikely to suffer from this, they do not purchase chipsets that are used in consumer electronics. But for those who are guided by the use of GLONASS, troubled times will come. Most of the Russian systems using GLONASS have purely civilian applications, such as public transport control, panic buttons in cars, and the like. Any tender for such systems necessarily indicates that GLONASS must be present and supported, hence the desire of chipset manufacturers to add it – without it, their sales will fall. And here we see shooting at our limbs, as demand inside Russia is noticeable, but it will fall sharply. And we are talking about hundreds of thousands of chipsets quarterly.
Is it possible to create Russian chips that work with GLONASS? Yes, it is possible – but only for specialized equipment, plus they will be on the old technical process and rather crooked in implementation. Nevertheless, for devices powered by the network, including those standing in transport, their capabilities are enough for the eyes. There is no way to install such a chip in a smartphone, but it is probably not needed there. Due to the restrictions for 2-3 years, we will get small production, which can then be improved. And for this we can say a huge thank you to American officials, they are successfully replacing our developments, which use certain technologies from the United States. It will be expensive, but this does not play a big role for the state, the main thing is the emergence of its own developments and productions.
For BeiDou and China, what is happening is another wake-up call, because they are next in line. Hence the desire of China to integrate with Russia in support of their own navigation systems, we install ground stations on each other's territory. And this is a very good sign.
Another point related to China: within 3-5 years, our partners will have a new generation of their own factories, not connected in any way with American technologies, they are hastily creating their own versions, including those at 5 nm. And contract manufacturing will appear, which we will again be able to use for ourselves, without regard to any sanctions. I am sure that China, one way or another, will promote it for Russia, too tasty a market that they want to occupy. And it will be difficult to accuse them of violating someone's patents, but America, of course, will try to slow them down at any cost. But in Russia, the Americans finally lost such an opportunity, so nothing good awaits them here.
Something else surprises me in all these stories – why we initially focused on the use of chipsets for GLONASS, which we did not create for the same transport. Yes, it's not good. Yes, it's expensive. But in the end it's security plus domestic jobs. It is good that now this will happen involuntarily, if such sanctions work. I really really want this to happen, because then something will twist and turn around in us, as if without external pressure we are unable to do what we need.
To some extent, the mood is reminiscent of the times of industrialization a hundred years ago, then exactly the same struggle for steelmaking, the creation of their own technologies, and the tasks were no easier. Today it seems that everything that happened then was not so difficult, in fact, the level of problems was plus or minus the same.
I can say for sure that we will not be left without GLONASS, this will not happen. But attempts to find some pain points will continue indefinitely, they have already become part of our everyday life. There can be only one answer to this – the creation of their own technologies, since there is a reserve for this, you need to win with intelligence and cunning, and not with brute force, which America relies on so much.
And finally, I want to say the following. Many employees of American companies who know about this situation from the inside sincerely believe that such actions directly lead to the technological sovereignty of Russia and are dangerous for the United States. It is good that American officials do not understand this and they have their own program of action. And I fully support US officials, there are more good and different bans.