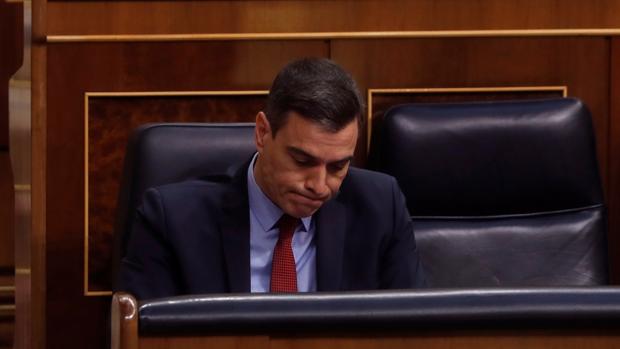 A cyclist perceives a possible puncture during a time trial. The bicycle does not respond, and if he insists on continuing, the only thing he can do is destroy it. If an assistance car travels by your side, prepared to change your bike in tenths of a second, and if the cyclist is physically and mentally strong, he will make up for lost time and, depending on his competitive nature, may even improve his final time.
Now, if the assistance car does not accompany you, or does not have enough spare parts on board, or await instructions to see if they change their bicycle or just the tire, or simply fix the puncture, the disaster is assured. You can bet on how much time will be lost, but the only true and relevant thing is that the setback has not been overcome because it has been spared with the assistance, there are not enough technical means. As the author of the now well-remembered «Black Swan» says, when you hit an egg with a hammer, the relevant thing is that it breaks, the secondary thing is how many pieces.
The Spanish economy is in a similar situation, in a time trial and with a puncture, but when it raises its head, technical assistance does not appear. Until a solution to the coronavirus is found, the economy will continue to stand still. It has been a socially accepted and agreed decision in Parliament, although it should be remembered that this general agreement, and the subsequent confinement, was also decreed in order to collect everything necessary to fix the health emergency and then activate the economy.
Clearly, the first objective has not been achieved, because the second has not been launched, nor is there a deadline for it. Therefore, it is worth asking: Is it possible to know how long it takes to stock up on what is essential, quantify the scope of the health and care problem, and solve it?
While this information is known, the data from the real economy shows that a golden time is being lost. Given the complexity of combating the unknown, it is not reasonable to demand an immediate solution, but it is reasonable to carry out the actions that provide information on the dimension of the problem, the tests, to know this "expected loss", which is not calculated for the epidemic, but what companies do.
The Spanish economy is in a time trial and with a puncture
Just as an example, hospitality, a fundamental sector in the Spanish economy, in which 70% of businesses have less than three employees. If the crisis continues, it faces a reduction in its turnover of 40% during 2020, with a definitive structural loss of more than 200,000 jobs, according to data from Bain and Company / EY.
The restoration has margins of 6% percent compared to 13% on average at the national aggregate level. Its capitalization is low, with a net worth of 34% compared to 50% on average at the national aggregate level. Its liquidity is not high, 50% of businesses bear just one month of fixed operating expenses.
Without support measures to increase liquidity levels, the need for financing would be between 6,000 and 16,000, in this case, provided that the confinement does not exceed May 30 of this year.
A similar situation can be found in the fashion sector. It generates 2.8% of the national GDP and contributes 4.1% to the labor market. Almost all companies do not have enough cash to cover their operating expenses during a month and a half confinement period. Only 2.5% of companies have enough cash to cover operating expenses for a month and only 0.3% for more than a month and a half.
If the crisis continues, the hospitality industry faces a reduction in its turnover of 40% during the 2o20
Despite everything, the private sector has already made an effort to improve its balance sheets. The debt of companies and households fell to 129.7% of GDP in the fourth quarter of 2019, 72.8% of GDP for companies and 56.9% for households. At the same time, household financial wealth increased 6.7% year-on-year.
However, the economic measures adopted by the Government, which are highly improvised and of uncertain legal coverage, are not sufficient considering the current cost structure of many SMEs.
That is why, after a month of confinement, it is unheard of that both the information available on the people who may be affected, and the evolution of the disease, is at least contradictory.
How is it possible that these heights the cyclist continues on the road looking everywhere to see if someone can tell him when assistance arrives?
Carlos Balado is a journalist and CEO of Eurocofin.