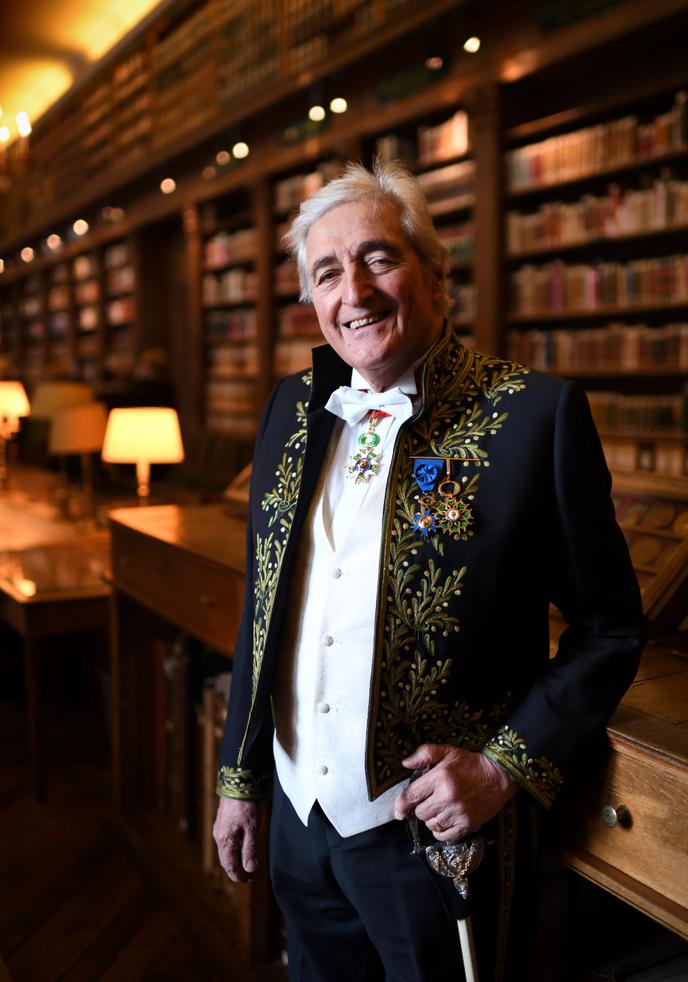 He loved words – and especially good words – too much to choose from the pleasures they can provide. Prolific lyricist, screenwriter, dialogist, but also journalist, writer and translator (non-exhaustive review), Jean-Loup Dabadie died on Sunday May 24 at the Pitié-Salpêtrière hospital (Paris 13e), at the age of 81. Without occupying the front of the stage, this eternally smiling and elegant man, with delicious and funny conversation (he was still a born imitator) under his false looks of a grand bourgeois trapped in the 16e, held a leading place in national mainstream song and comedy. Arts that are said to be simple and light, but which paradoxically count among the most difficult there are, in which this carefree, carefree charmer excelled without giving in to vulgarity.
Very sensitive to criticism, anxious for recognition, Dabadie will still have known his moment of personal glory, on April 10, 2008, when he was elected to the French Academy, almost twenty years after having failed. His admission marked a date for the venerable institution which, for the first time, admitted a acrobat into its midst. The writer and critic Frédéric Vitoux, who gave the reception speech, noted with relevance that " it is not an armchair which he should have occupied, but four or five, those of scriptwriter, lyricist, author of sketches, novelist, dialogist "…
An inventory of Dabadie's contributions to our collective memory, rather that of the baby boomers to be exact, is in fact tedious. It is his pen that is found behind some of Michel Polnareff's greatest songs (In the empty house, Holidays, Letter to France) or Julien Clerc (Heart too big for me, My preference or that hellish slow that is Women, I love you). She is also the one who shines in a diptych as tasty as the one Yves Yves signed in 1976-1977 with An elephant cheats a lot and We will all go to heaven, or in other fancy jewels like Their heels (Philippe de Broca, 1971) or The wild (Jean-Paul Rappeneau, 1975). Without forgetting the films of the scenario writer who will have revealed it in the register of the dramatic comedy, an oxymoron cut for Dabadie. From 1970 to 1974, the screenwriter accompanied Claude Sautet for Things of life, Max and the Scrappers, Caesar and Rosalie and Vincent, François, Paul… and the others, great classics of the replay illuminated by Romy Schneider and, for three of them, by Michel Piccoli. Dead twelve days before his friend, the great actor used to qualify Dabadie the word suitcase of "Melanchomic".
You have 70.95% of this article left to read. The suite is reserved for subscribers.