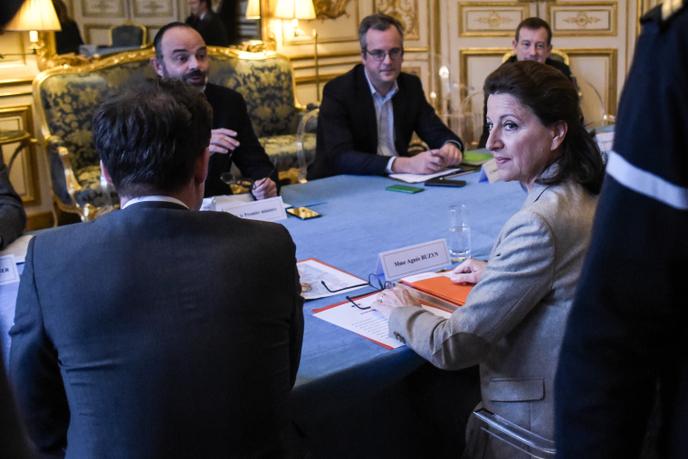 As the coronavirus pneumonia epidemic continues to progress in China, several countries are preparing to evacuate their nationals from Wuhan, the main focus of contamination. Delicate operations, both practical and diplomatic. Four countries seem to be mainly concerned because of their local representation and the number of their nationals concerned: the United States and France, which have a consulate in Wuhan, the main city of Hubei, but also Japan and South Korea.
Read also
Chinese coronavirus: how France wants to avoid any spread on its territory
First question: where to go? Paris had announced, Saturday January 25, "Consider setting up a bus service to allow French nationals who want it and their spouses and children of Chinese or foreign nationality" to travel to Changsha, a city located in Hunan, about 330 kilometers south of Wuhan.
A cruel comparison
The automotive group PSA, based in Wuhan, claimed for its part to take a similar measure for its expatriates. But, at the same time, the United States decided to close their consulate in Wuhan – which France does not do – as well as to send a plane to repatriate to the United States the Americans who, due to due to a limited number of places, "Present the most risks" to have the coronavirus.
Article reserved for our subscribers

Read also
Coronavirus in China: Wuhan, epicenter of the spread and base of several French car manufacturers
Repatriation by plane to San Francisco for the Americans, "low cost" evacuation of the French in the neighboring province: the comparison was likely to be cruel. Sunday, after an inter-ministerial meeting in Matignon around Edouard Philippe, Agnès Buzyn, the Minister of Health, announced in turn the shipment "Midweek" of a plane to bring back to France "Our fellow citizens" who will be subject to medical monitoring in a "Place of reception" for fourteen days.
"If foreigners want to leave, it is their right, but why go and risk contaminating another Chinese city? "
Monday, January 27 in the morning, the possibility of evacuating some French people on Changsha was not abandoned, but, apart from being quarantined in this city does not offer any interest for French people already in quarantine in Wuhan, the Chinese don't necessarily like this solution. "If foreigners want to leave, it is their right, but why go and risk contaminating another Chinese city? " wonder many internet users, "Changsha is not a colony". No one was able on Monday morning to say how many French people wanted to leave China and be placed in quarantine in a place they know nothing about.