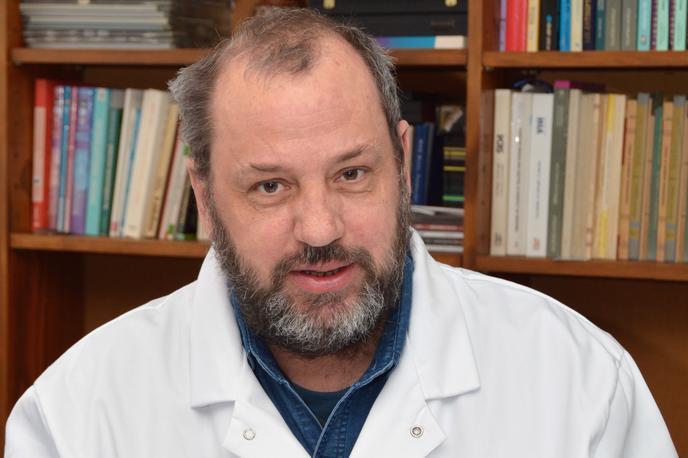 Professor at the Sorbonne University medical school, researcher and head of the parasitology service at the Pitié-Salpêtrière hospital, Renaud Piarroux had revealed that the camp of Nepalese peacekeepers deployed in Haiti after the 2010 earthquake was the source the cholera epidemic that ravaged the island less than a year later, killing 10,000 people. He also proposed an approach to community struggle by rapid intervention teams, which has eliminated this scourge. Faced with the Covid-19 epidemic in France, this field epidemiologist advocates for a targeted approach to cases and the application of measures to closely monitor contacts.
Article reserved for our subscribers

Read also
Haiti: "I have never seen a cholera epidemic start with such violence"
We are entering the fourth week of containment. What has it brought us so far?
These first three weeks of confinement mitigated the epidemic wave and saved us from suffering a flood that could have drowned us by overwhelming the capacities of our healthcare system. France is experiencing an epidemic whose trajectory is comparable to that suffered by Italy a week to ten days before us. At first it was quite limited. On March 17, the day of containment, we had 7,700 cases and 175 deaths, much less than the 10,000 deaths, and even beyond, today.
Containment always takes time to produce its effects. The weekend before it was set up, the weather was fine, people were outside, they were encouraged to vote for the first round of the municipal elections… Many contaminations took place during this period. By the time the infection incubated, and people had become ill, they had been hospitalized, we saw a sharp increase in the number of cases in the two weeks following the establishment of confinement, as happened in Italy.
How has the situation changed since then?
She's been calming down a bit for a week. There is a downward trend in the number of new cases but this is slow, on a plateau. The containment helped turn the tide of the epidemic. However, resuscitation services are full, often unable to accept new patients, working almost on a just-in-time basis. To manage this exceptional influx, it took a huge mobilization of all. Three weeks ago, we were talking about 400 patients who should be resuscitated at the Paris Public Assistance-Hospitals (AP-HP).
Read also
"White Coat Crisis Journal": a special and united edition of "Le Monde" in support of nursing staff
We currently have 2,500 resuscitation patients in the Paris region, at the AP-HP, in outlying hospitals, clinics … But we were not overwhelmed as was the case in Lombardy, Madrid, London or At New York. Confinement achieved a precarious balance between the capabilities of the healthcare system and the arrival of new patients. This balance was also made possible by a huge effort to transfer patients to hospitals in other less affected regions: more than 160 patients to date transferred from the Paris region.